Stay Active with Potterhead Running Club's Shrieking 6K
Keeping our minds and bodies active has never been more important, and with its third event of 2020, Potterhead Running Club is here for those of us who need some magic to get us moving.
The Shrieking 6K event sees PHRC partner with AtlasGO as a cosponsor for this event, which encourages Potter fans to get active by walking, skipping, jogging, running, or dancing their way to 6K. The chosen charity for this event is One Tree Planted, an environmental organization striving for global reforestation. By signing up for the Shrieking 6K, participants in this event will be helping plant trees in the Pacific Northwest of the United States in an attempt to help the orcas that call this part of the world home.
Our support of One Tree Planted will specifically benefit the Orca Project to plant trees along rivers and streams in the Pacific Northwest to restore habitats for the endangered orca. Our WILLOW trees will help reduce pollution and improve the health and quantity of salmon…the main food source for the orca!
A benefit of a virtual run is that it can be completed in your own time, at your own pace, and in your own way, wherever you are in the world. This is perfect for those who want to add some fun to their daily outdoor exercise time (while social distancing, of course) and even for those who are having to spend most of their time inside. It's time to find out how many laps of your living space total to 6K!
Participants of this virtual run will receive a 3″ medal featuring the Whomping Willow wearing a Shrieking 6K sash, a custom sublimated ribbon, and a personalized digital bib.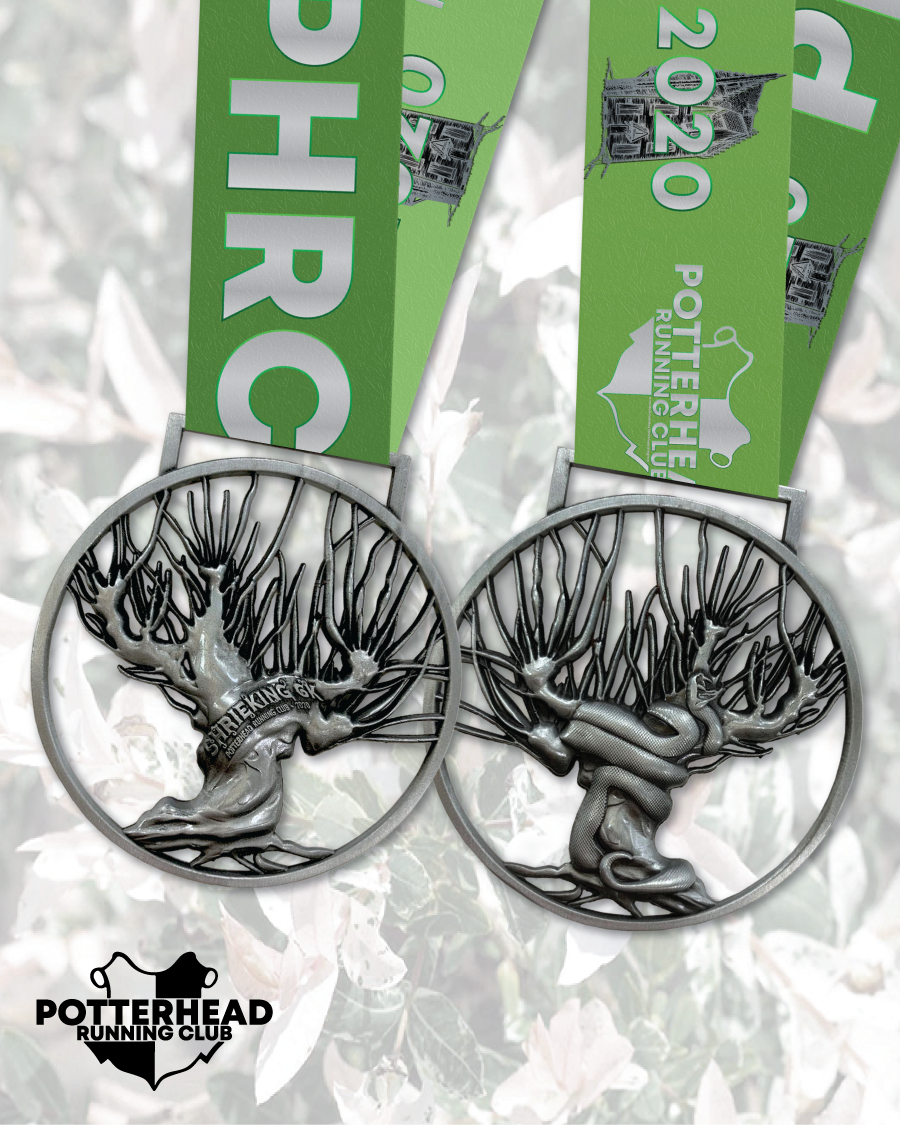 As always, PHRC has developed a shirt design for participants to purchase if they wish, with proceeds also going to One Tree Planted. The design for this event not only includes the name of the event but also has cartoons of the Whomping Willow, the Shrieking Shack, a tiny snake, and a newly planted tree.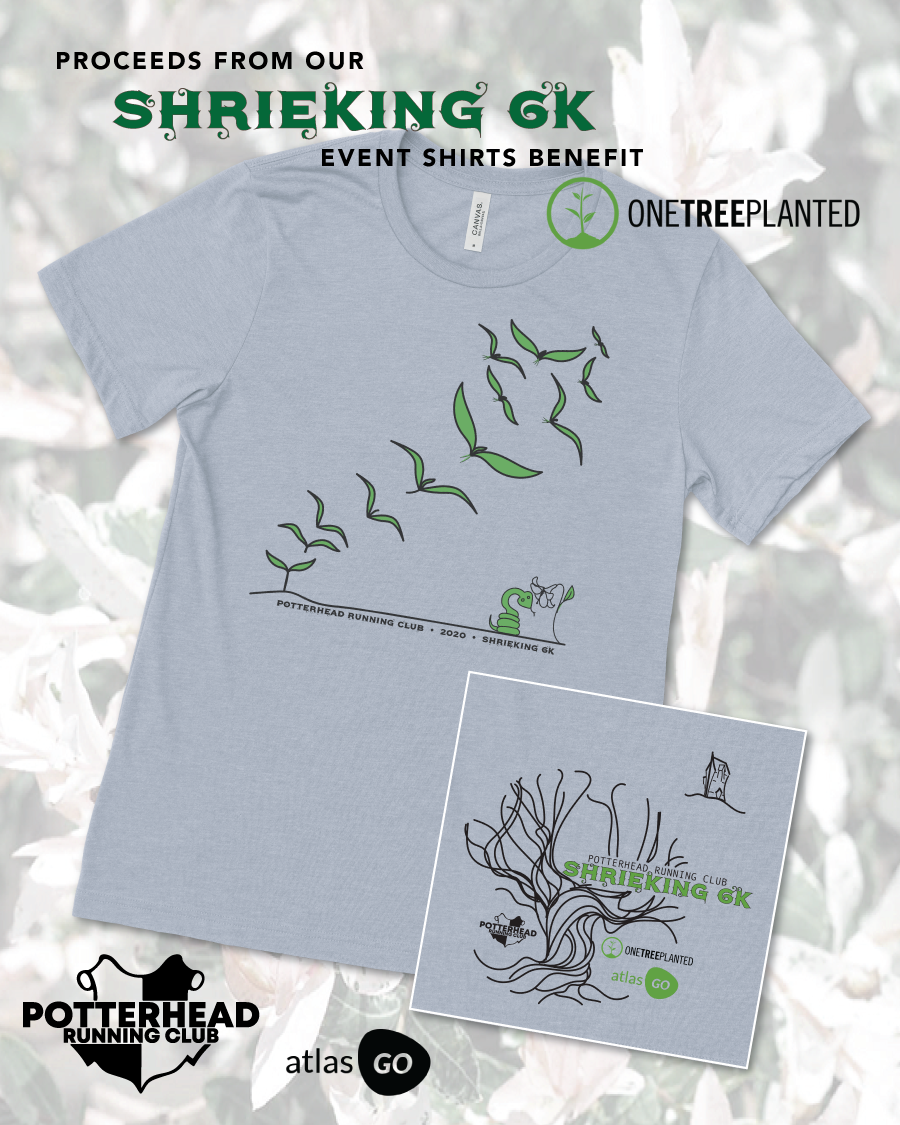 To sign up for the Shrieking 6K event and purchase shirts, visit PHRC's registration page. Registration closes at midnight on Sunday, May 10.
Remember that virtual events allow participants to complete the distance on their own time, in their own way, so how you complete your 6K is up to you! There is an optional "run day" for this event, where participants can complete their distance knowing that other PHRC members are doing the same across the world. For this event, the run day will be April 22 to celebrate Earth Day.