Activism Is Magic: Commemorating Human Rights Day
Human Rights Day commemorates the day the United Nations signed the Universal Declaration of Human Rights in 1948. Sadly, the rights laid out in the declaration have yet to be achieved across the globe. However, people like those in the Harry Potter generation have put in tireless effort toward activism and contributions to charities that advance human rights causes around the world. MuggleNet has raised awareness or done events and fundraisers to help such organizations and causes over the years. Here are some of those organizations and what they do to improve people's lives.
This charity is famous for its Red Nose Day to raise funds to eliminate global poverty. Comic Relief was the first beneficiary from the sales of Fantastic Beasts and Where to Find Them and Quidditch Through the Ages. Over the years, MuggleNet has promoted many of Comic Relief's fundraisers, including Harry Potter film actors' many occasions collaborating with the organization.
Their goal is to vaccinate every person against the seven neglected tropical diseases (hookworm, trachoma, elephantiasis, snail fever, roundworm, river blindness, and whipworm), which, according to the World Health Organization, affect 500,000 children worldwide. Their YouTube video "How to Shock a Celebrity" features Wizarding World alumni Tom Felton and Eddie Redmayne. MuggleNet partnered with Potterhead Running Club in 2016 for the Fantastic Beasts 5k to raise money for END7.
In January 2010, Haiti experienced a catastrophic earthquake near its capital. MuggleNet collaborated with the other groups in the Harry Potter fandom to create a four-hour event. Proceeds went to Partners In Health, an organization working to provide healthcare to areas without reliable medical care.
The HPA aims to turn fans into engaged citizens and leaders in their communities. HPA achievements include Accio Books and the campaign to make Warner Bros. source fair trade and sustainable cocoa for their Harry Potter chocolates. The HPA also has Wizard Activist School, Hero Training, and the Granger Leadership Academy. MuggleNet has promoted and partnered with HPA many times over the years, including the Fundraiser for trans-supporting organizations this summer.

They have two goals. The first goal is to encourage fans to be physically active. They also engage in fanthropy (fandom philanthropy) by hosting runs that are also fundraisers for many charitable organizations, including Trans Lifeline, All Stars Code, Team Rubicon, and One Tree Planted. Proceeds from MuggleNet's 20th Anniversary Virtual 20k went to the Potterhead Running Club.
This organization aims to ensure equality for all aspects of LGBTQ+ individuals' lives and those with HIV through their legal work, education, and advocacy. Lambda Legal was one of the recipients of this summer's fundraiser for trans-supporting organizations.
This organization was started by the author of Harry Potter to combat the exploitative practice of sending children who have families into orphanages. In the 11 years since Lumos began, they have prevented over 30,000 children from being sent to orphanages. MuggleNet has promoted many of the fundraisers Lumos has done over the years.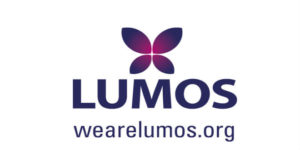 Magic Books for Muggle Teachers
From late 2019 to early 2020, MuggleNet raised enough money to send 96 copies of Harry Potter and the Sorcerer's Stone to teachers across the United States. Teachers were then able to teach Harry Potter to their students and encourage students to read.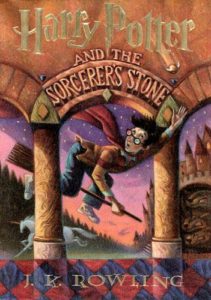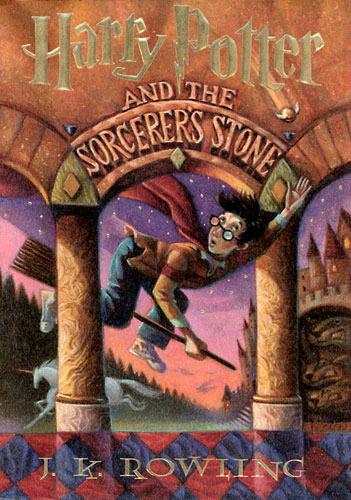 This is named for the prominent Black trans activist whose role in Stonewall and LGBTQ+ advocacy has been forgotten in mainstream activism scholarship. The institute aims to advocate for and support Black trans people and eliminate white supremacy. The Marsha P. Johnson Institute was included in the recent fundraiser for trans-supporting organizations.
They work in litigation, advocacy, and education of civil rights issues. This summer they provided bail funds for peaceful protestors arrested during Black Lives Matter protests. MuggleNet donated to them earlier this year in our fundraiser asking fans to match what the staff raised for the NAACP LDF and BlackTrans.org.
This organization aims to find a cure for pancreatic cancer, connect pancreatic cancer patients with each other, and provide financial aid to help pancreatic cancer patients undergo treatment. MuggleNet included Project Purple in the July 2018 Thank You for the Magic Birthday Campaign.
This group formed in 2015, inspired by the Harry Potter series to form a nonprofit organization to work for animal rights. One of their current campaigns is a petition to make the butterbeer at the Wizarding World of Harry Potter theme parks dairy-free to reduce the parks' environmental impact and reliance on commercial farms. MuggleNet has promoted Protego Foundation fundraisers on the site and included the organization in the 2018 Thank You for the Magic Birthday Campaign.
This group raises funds to distribute to grassroots trans groups run by trans people. Since the project's inception eight years ago, they have distributed over 1,000 grants to groups across the United States.
This organization provides resources for foster parents that include ways to connect to children using popular culture. Their Best Adoptive Parent Award is named after the Percy Weasley actor, Chris Rankin. MuggleNet has promoted many of Transfiguring Adoption's work initiatives and fundraisers, including the 2019 Slug Club Armchair to 5k event.
Harry Potter star Daniel Radcliffe has worked with The Trevor Project since 2009. The organization gave Radcliffe its Hero Award in 2011. The Trevor Project runs a 24/7 helpline and educational resource center for LGBTQ+ youth and young adults. MuggleNet has highlighted the Trevor Project many times over the years and included the organization in its 2018 Thank You for the Magic Birthday Campaign.
Want more posts like this one? MuggleNet is 99% volunteer-run, and we need your help. With your monthly pledge of $1, you can interact with creators, suggest ideas for future posts, and enter exclusive swag giveaways!
Support us on Patreon