Virtual Adventures: Where the "Harry Potter" Video Games Land in the History Books
Just as the Harry Potter universe was coming to life on movie theater screens, another industry took advantage of an opportunity with tremendous potential. More than 15 Harry Potter video games have been released since 2001 allowing fans to not only read the books and watch the movies but also experience the magic themselves. So where do some of these video games fall in the history books and how well were they received by audiences around the world? We took a deep dive into the virtual side of Harry Potter games to answer that very question. But in order to do so, we had to spin our Time-Turner back to the very beginning.
Let's head back to the year that everything changed – 2001. It was the start of the Harry Potter and the Lord of the Rings movie franchises, and graphically gawky video games ruled the cyberworld. While it was voted to be the third-best video game of the year, Harry Potter and the Sorcerer's Stone (released November 2001) brought mixed reviews to the table. Not only were the graphics a little awkward (it's only 2001, after all), but the in-game story was also seen as confusing if you didn't already know the plot and a little boring. Official U.S. PlayStation Magazine gave the game a humble score of 60 out of 100, saying it was "plenty playable, even for more experienced gamers." On the other hand, GameSpot awarded it a score of 40, claiming it was a "lesson in boredom." Average player ratings were slightly above critics' scores, around seven out of ten. Sorcerer's Stone sold "over seven million units sold on four platforms in under two months," according to the 2002 Annual Report from EA Games.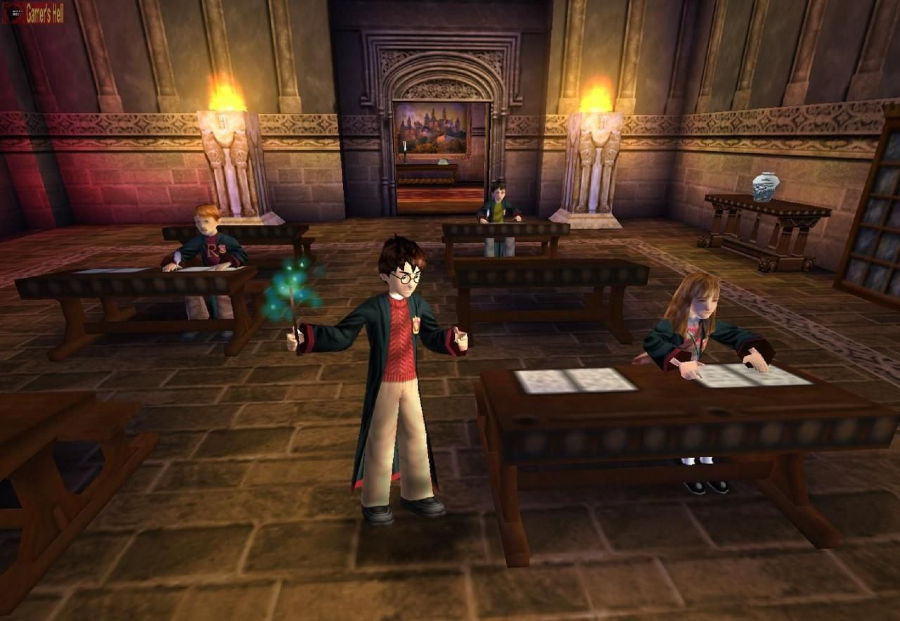 Year 2 has just begun at Hogwarts, and Harry and his friends are not slowing down. Harry Potter and the Chamber of Secrets (released in November 2002) managed to impress players a little more, but one could argue it was due to the excitement around the release of the second movie. We may never know for sure. However, the second chapter of the series proved to be more interactive. There was more flight time with the Nimbus 2000, there were scenes from the book as well as the movie, and the overall graphics and in-game features were improving. Not only could you play as Harry, but you could now also play as other characters, which was not a feature in Sorcerer's Stone. Contrary to its review of the previous game, GameSpot gave Chamber of Secrets a surprising score of 73 out of 100, saying, "The rich gameplay and engaging story give the game an appeal that very nearly rises above the rough visuals, and they definitely capture the spirit of the books." Players also noted the improvements and gave an average score of just over eight out of ten. Chamber of Secrets "generated over $250 million in revenue," across seven platforms according to the 2003 Interactive Report from EA Games.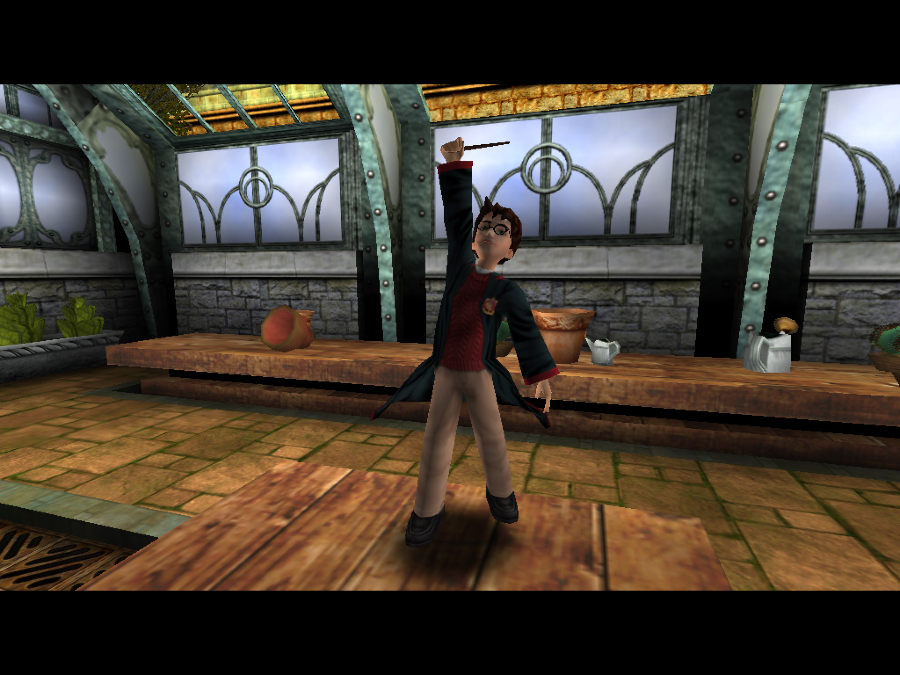 While many fans often say Harry Potter and the Prisoner of Azkaban (released in May 2004) was their favorite movie in the franchise, the video game of the same name may leave something to be desired, according to critics. New spells, items, and minigames were introduced to players as they move through the story, but many didn't find them all that challenging. It is a kids' game, after all. How hard should it be? Electronic Gaming Monthly credited Prisoner of Azkaban for its "solid adventure" but said it falls short because "it leads its junior wizards through every baby step." Critics gave it an overall score of 67 out of 100 while players rated it just over seven and a half out of ten. Prisoner of Azkaban sold over 1 million units in its first month across multiple platforms, earning platinum status for the game, according to EA Games quarterly reports for 2004.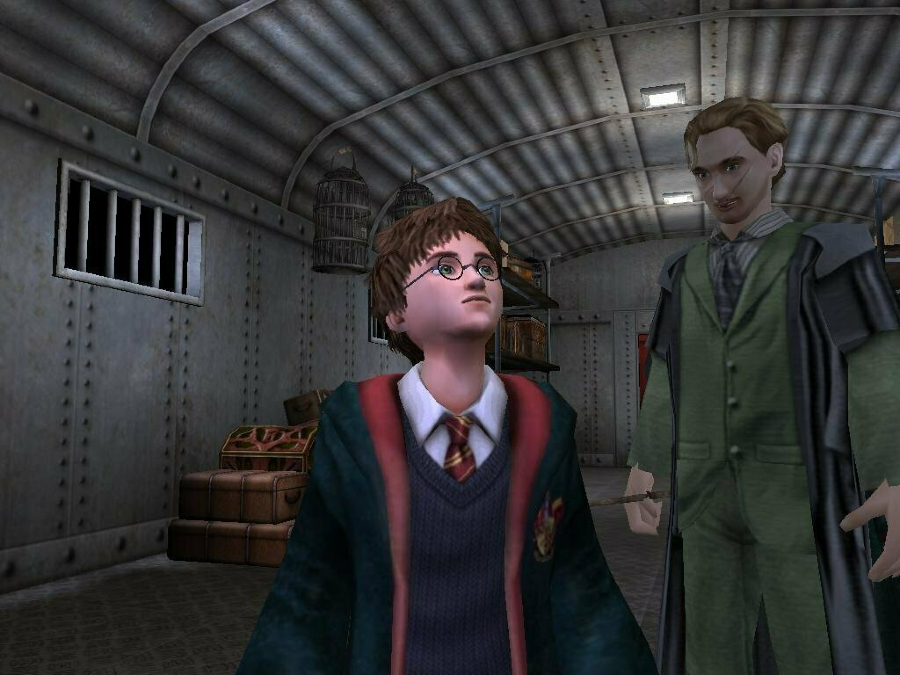 Aside from a variety of changes with the in-game features, Harry Potter and the Goblet of Fire (released in November 2005) brought vibrant colors and graphics to game consoles. Not only was the Harry Potter game series advancing, but the entire game industry also seemed to find its stride. The time of blocky graphics was (almost) gone. On the other hand, even though the specs of the game were improving, some players found the progression of the story redundant. Many levels had to be repeated several times in order to advance, and nobody enjoys forced do-overs. Critics gave the game an average score of 66 out of 100. Unfortunately, gamers were not as easygoing and gave an overall score of three out of ten. Despite reviews, Goblet of Fire received a platinum sales award from the Entertainment and Leisure Software Publishers Association for selling 300,000 copies in the United Kingdom alone.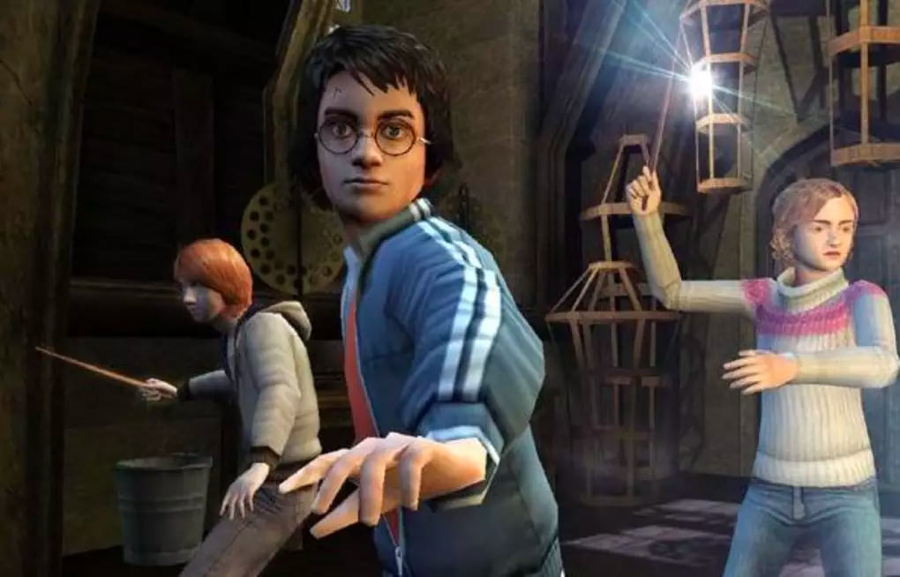 For the fifth game in the series, Harry Potter and the Order of the Phoenix (released in June 2007), critics and players wrote mixed and average reviews. On the bright side, it was well received for players with the Wii console for the advantage of being able to use the versatile Wii remote versus other console controls. GameSpot critics reported that most of the time is spent "running around trying to inform everyone as to the whereabouts of the [R]oom of [R]equirement." Perhaps we can blame Professor Umbridge for the faulty story plot of this game. Since much of the gameplay was spent in Hogwarts Castle, fans were excited to explore the expansive grounds. Several critics applauded the game's re-creation of Hogwarts and left a grade of 63 out of 100. Players' scores averaged five and a half out of ten. Order of the Phoenix "sold over two million copies" in its first month across eight platforms according to EA Games quarterly reports for 2007.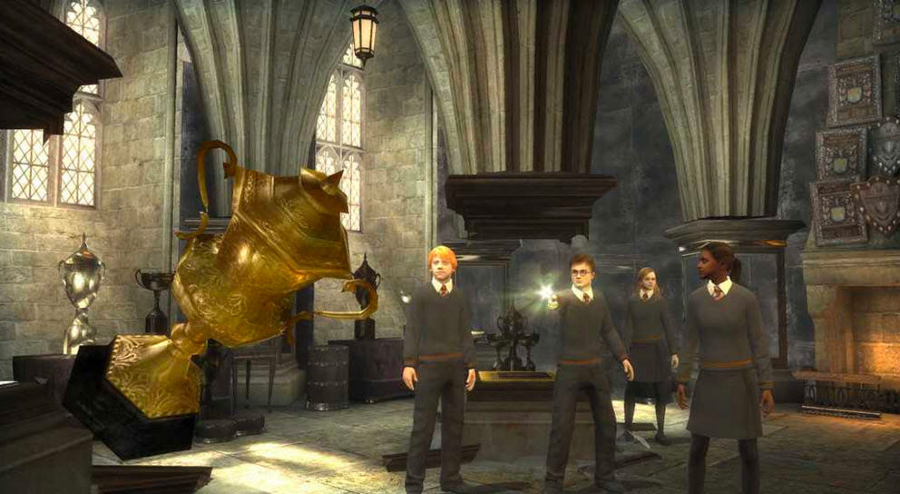 If you were a fan of these games and followed them closely, you may remember Harry Potter and the Half-Blood Prince hitting some speed bumps around its release. The game was originally meant to be on shelves by November 2008, but developers decided to push the date to coincide with the release of the film. The game finally made its way to retailers in June 2009, but EA Games took a decent hit by doing so. EA Games reported a loss of $63 million in 2009 due to the game's delayed release. Despite that, the game was enjoyed by players and critics for its minigames, open-world concept, and tastefully designed graphics of the castle. One critic for IGN noted that the game controls could still use some tuning up since they found that "Harry continues to control like a drunk hippo." The average critic score for Half-Blood Prince was 63 out of 100, and players rated it a 5 and a half out of 10.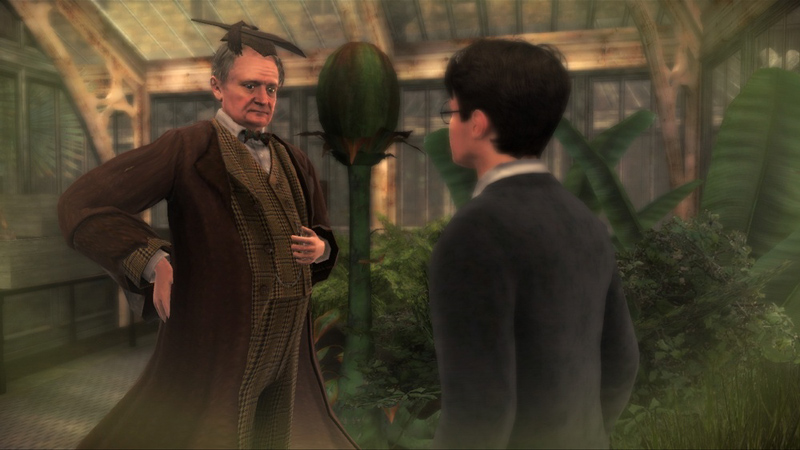 Let it be known that, when possible, we hate having bad things to say about anything to do with Harry Potter. That being said, can we all just forget about Harry Potter and the Deathly Hallows – Part 1 (released in November 2010)? The average critic score for the seventh game in the series landed a rotten 37 out of 100. GameSpot reviewers were not holding back when they said that "important plot points are glossed over in favour of combat" and that the cutscenes were vastly underwhelming. All in all, it failed to grasp the depth of emotions, turmoil, and adventure so many fans loved about the movie and book.
Harry Potter and the Deathly Hallows – Part 2 (released in June 2011) was supposed to be the comeback. But alas, this is why we can't have nice things. Many of the downfalls of Part 1 were the downfalls of Part 2. Players found the third-person shooter mechanics difficult to maneuver, yet they still ended up being a majority of the game's interactive element. While some critics gave higher reviews of the game on the Xbox 360 and PC platforms for the graphics, art, and music, it's not enough to hold the game afloat. Neither of these landed very well for EA Games either. Combined with another two games released in the same time frame, Deathly Hallows – Part 1 and Deathly Hallows – Part 2 contributed to a $346 million decrease in worldwide revenue by the end of the 2011 fiscal year according to EA Games quarterly reports.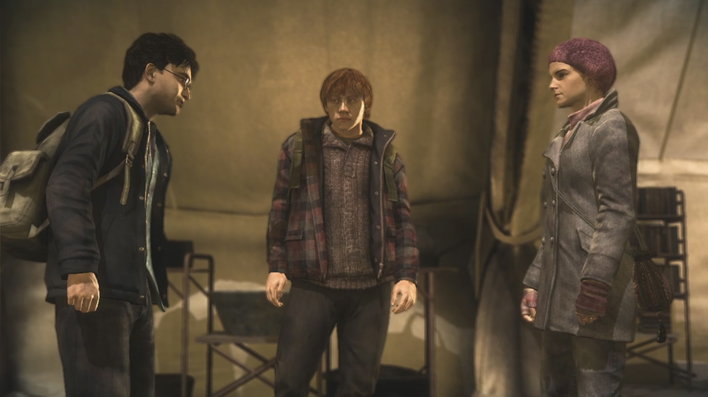 Both LEGO Harry Potter: Years 1–4 (released in June 2010) and LEGO Harry Potter: Years 5–7 (released in November 2011) were the saving grace for Harry Potter video games. Positive reviews poured in, saying the former "is easily the best Harry Potter game to date." Characters are still recognizable while also holding an easygoing cartoonish look about them. It probably saved the designers from having to overdesign a character's face so it resembles something like a Madame Tussauds wax figure gone wrong. Moving pieces and collectible brick coins players find throughout the game are just some of what make the game uniquely LEGO and can even distract older players from the fact that this is ultimately a game designed for kids. The average critic scores for these two games are 79 out of 100 and 80 out of 100, respectively. LEGO is notorious for keeping a tight lid on its earnings, seeing as it is a private, family-owned company. However, in an annual report from 2011, LEGO revealed that "sales of several licence-based product lines were considerably above expectations in 2011. This applies to LEGO products based on Star Wars, Harry Potter, and Pirates of the Caribbean."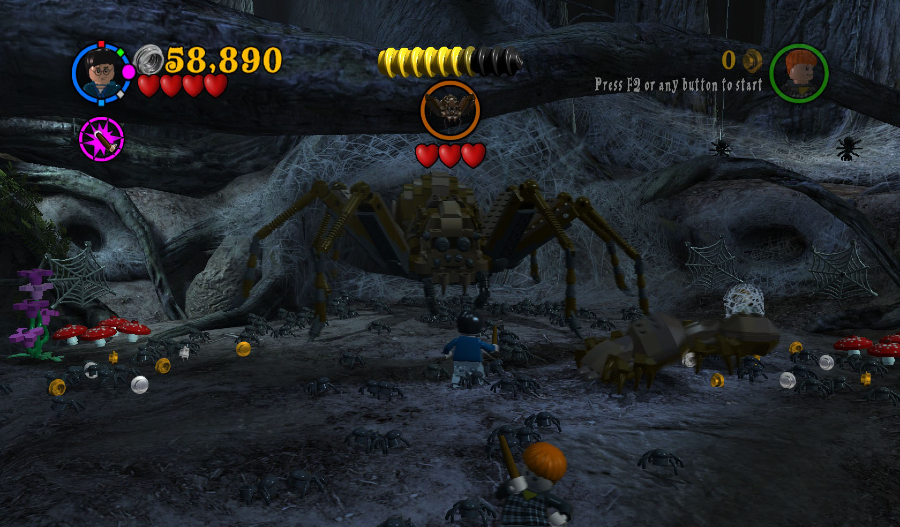 As the video game industry moved away from stand-alone consoles and PCs and into our phones, of course, the games could only follow. In the past couple of years, fans have been elated to find more Harry Potter-themed virtual adventures in their pockets.
Harry Potter: Hogwarts Mystery may lack the title character but allows players to venture off on their own story. As of October 2019, Harry Potter: Hogwarts Mystery has been downloaded over 54.6 million times (which generates around $153 million in gross revenue) has earned 4.7 out of five stars on app stores but a surprisingly low score of 43 out of 100 from critics.
Harry Potter: Wizards Unite drew the Pokémon GO crowds away from battles and into the field looking for creatures. Players can traverse their hometowns in real time and space for magical creatures to progress through the app and learn spells. To date, Wizards Unite has accumulated around $35 million and been downloaded 19.6 million times. Average critic reviews graded the mobile app 64 out of 100, and players have given it 4.6 out of five on app stores.
Harry Potter: Puzzles & Spells managed to surpass Wizards Unite in revenue after its release. The match-three-style app has grossed over $39.7 million and 15 million downloads. Players seem to be far more satisfied with the puzzle format, which has earned the game a rating of 4.8 out of five on the app store.
It's fair to say that these games' graphics and art far exceed expectations across the board. Technology has come a long way since the days of a flat-faced (yet at the same time, somehow also overtly rounded…?) Hagrid, and we have to say we appreciate it very much.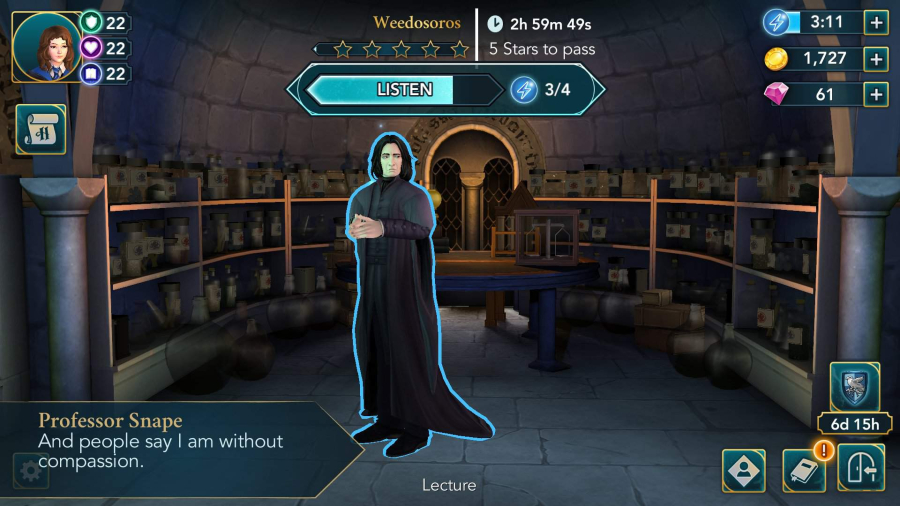 If you're bored with match-three games and tired of walking around looking for creatures, there is hope on the horizon. Hogwarts Legacy is promising to be the closest we Muggles will ever get to a real magical experience. Your character can be immersed in the middle of an open-world setting to see everything Hogwarts in the 1800s has to offer. Hogwarts Legacy is expected to be released sometime in 2022.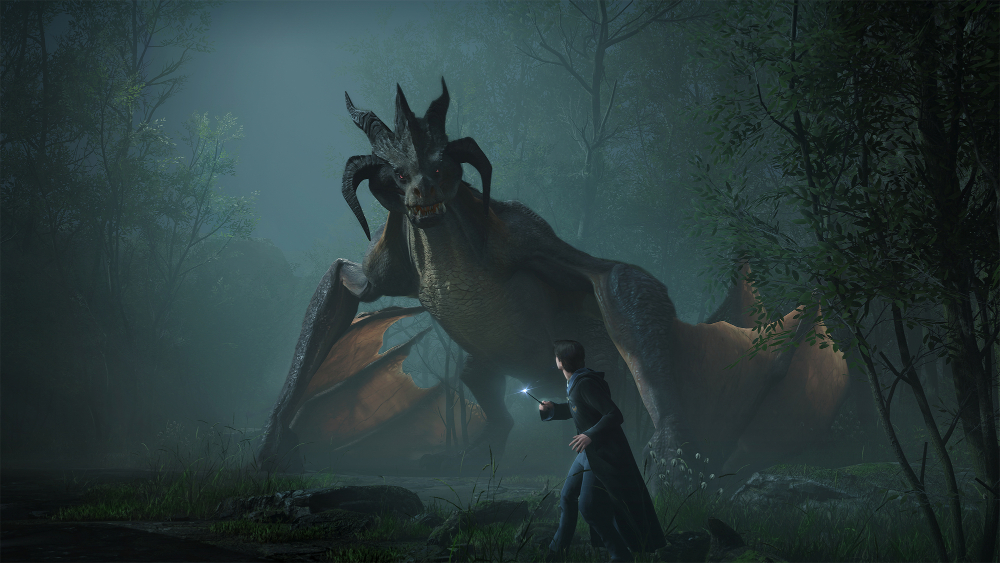 As of 2014, these and other Harry Potter video games have accumulated over $1.5 billion in sales worldwide.
What was your favorite Harry Potter game growing up? Do you agree with the critics' reviews? Drop us a line and let us know!
Want more posts like this one? MuggleNet is 99% volunteer-run, and we need your help. With your monthly pledge of $1, you can interact with creators, suggest ideas for future posts, and enter exclusive swag giveaways!
Support us on Patreon