FART Recommendations: Eight Books Translated from French
by Salem, Drearan, and Ipiutiminelle of La Gazette du Sorcier
For this month's FART challenge, the theme is a book in translation. You may have read – or at least heard of – a few famous French authors, like Alexandre Dumas, Victor Hugo, Saint-Exupéry, or Albert Camus.
La Gazette du Sorcier, a French Harry Potter fansite, offered to do a selection of lesser-known French books for avid readers who may want to add more French literature to their TBR.
Most of them are contemporary works, written by both men and women, which we hope you will enjoy just as much as we did!
Brazen: Rebel Ladies Who Rocked the World by Pénélope Bagieu – 2018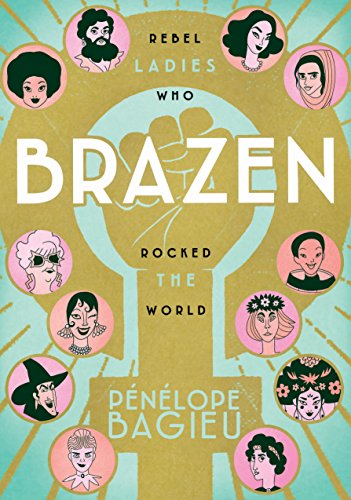 This graphic novel introduces us to brazen women from all around the world: actresses, scientists, and artists. With beautiful illustrations, we are empowered by the stories of women who decided to challenge the status quo. The writer, Pénélope Bagieu, is an activist and graphic novel author who is well known in France.
A Winter's Promise (The Mirror Visitor Series) by Christelle Dabos – 2013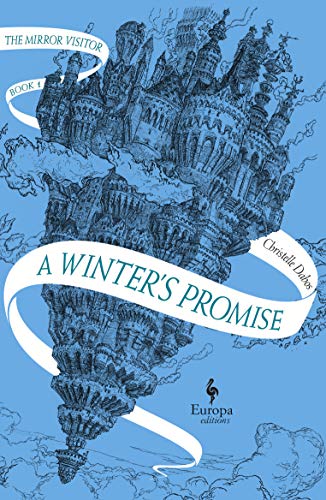 This is the first volume of a hit fantasy series in France, the kind that makes readers wait in line for hours to meet the author. A Winter's Promise follows Ophelia, a young girl able to "read" the past of objects when she touches them. Her existence is disrupted when she is forced to marry Thorn, a cold man who takes her to live with him in his remote city.
Propeller Island by Jules Verne – 1895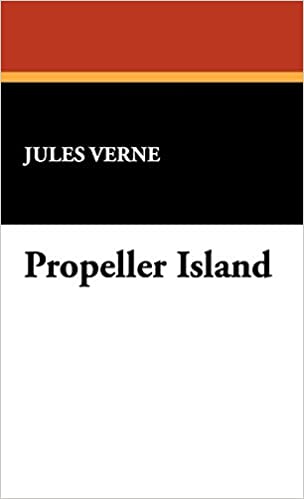 This novel is undoubtedly one of Jules Verne's least-known works, but it is as captivating as the others. We follow the adventures of four French musicians who have embarked on a long journey across the Pacific Ocean on an artificial, moving island. This island has the peculiarity of being only populated by billionaires – an adventure novel just the way we like it with its share of drama, love, and unbearable suspense.
Toby Alone by Timothée de Fombelle – 2006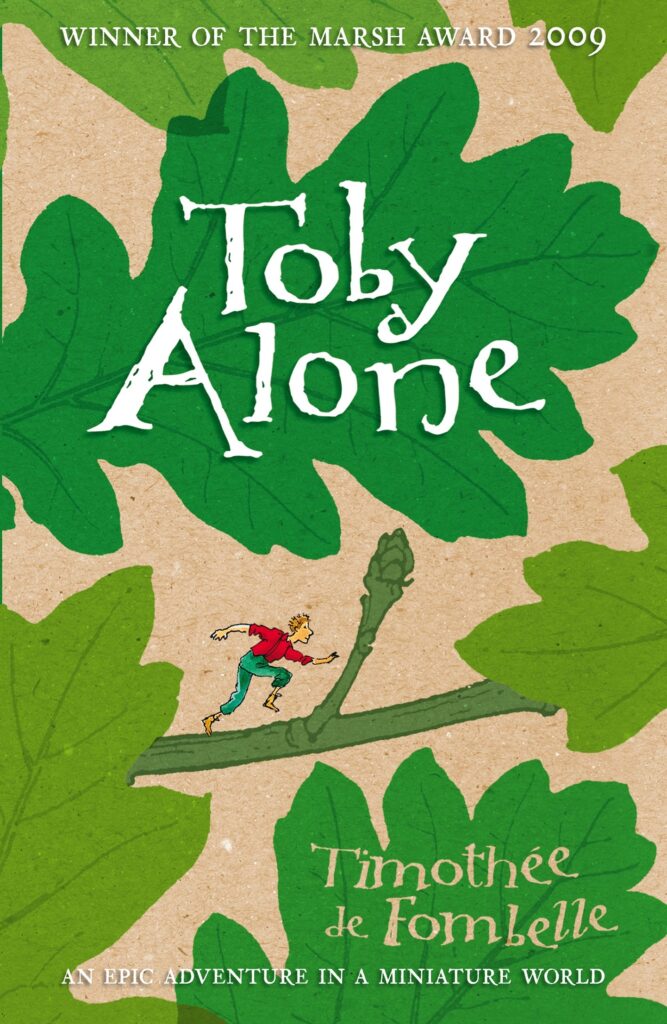 Toby Alone is a diptych fantasy series for young readers. Toby Alone is about a young boy, one-millimeter-and-a-half tall, who lives happily in a huge oak tree with his people. But when Toby's dad – a well-known scientist – refuses to deliver the secret of one of his own inventions, his family is imprisoned. Toby manages to escape, but he now has to live on his own… Toby Alone is the perfect mix of fantasy, friendship, and adventure that will appeal to all Harry Potter fans.
I, Tituba, Black Witch of Salem by Maryse Condé – 1986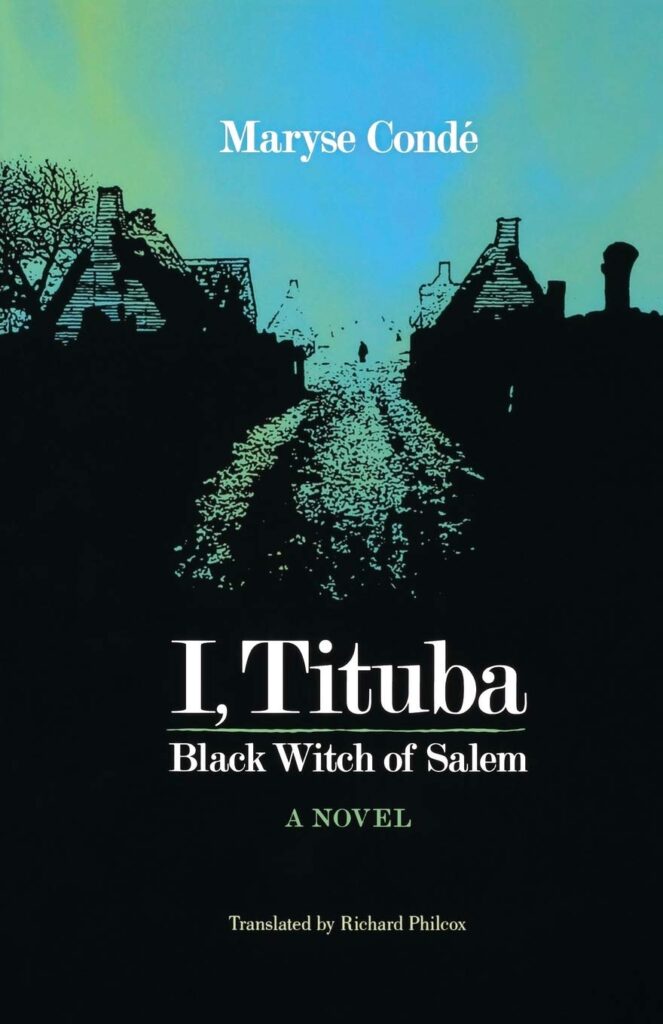 Written by the Guadeloupean author Maryse Condé, who won the New Academy Prize in Literature in 2018, I, Tituba, Black Witch of Salem tells the story of Tituba, one of the first women accused of witchcraft during the trials of Salem, Massachusetts. Based on historical events, it is kind of similar to The Crucible by Arthur Miller. First published in 1986, it is a very modern and captivating story.
The Scapegoat by Daniel Pennac – 1985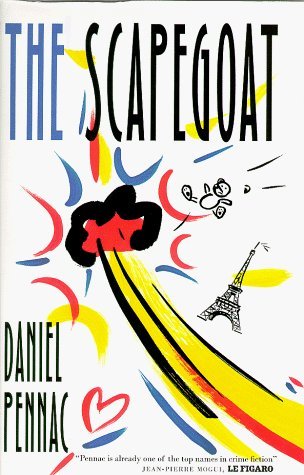 Daniel Pennac is a famous French author who writes fiction and essays for both kids and adults, among which is the well-known Rights of the Reader. One of his most popular works is the Malaussène series, which features Benjamin Malaussène – "professional scapegoat" – and his very nontraditional family. In The Scapegoat – the first book in the series – Benjamin's world is disrupted when every place he visits is suddenly bombed, and the police start suspecting him. Despite what you may think reading this, The Scapegoat is a fast-paced, well-written, and funny book with very colorful characters.
The Girl on Paper by Guillaume Musso – 2010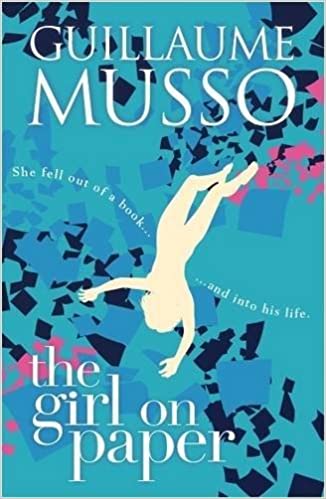 Written by the best-selling author Guillaume Musso, The Girl on Paper tells the story of Tom Boyd, a famous author lacking inspiration. One night, he comes face to face with a woman claiming to be the heroine of his novels. She's desperate and says she will die if he stops writing. A race against time begins where reality and fiction become intertwined.
Lullaby by Leila Slimani – 2016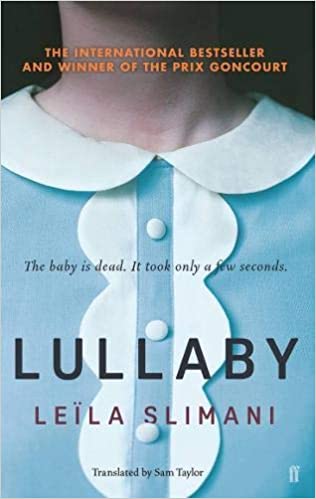 This best-selling novel starts with the terrifying death of two children. The author then takes us back in time to meet a mother who is about to go back to work and the nanny she hired who quickly invades the life of her employers. This is a chilling, jaw-dropping book that will stay with you long after you finish it. If you liked Harry Potter because of the dead children and cold, horrifying adults, this book is for you! (But that would be weird.)
We hope some of these titles have sparked your interest. Only 3% of books published in the United States are works in translation, and many wonderful books are never translated into English, so make sure to voice your interest for translated works and maybe help increase this tiny percentage!
This editorial was written and submitted by a reader. The views expressed within it are the sole opinion of the author. To submit your own editorial, please follow our
submission guidelines
.
Want more posts like this one? MuggleNet is 99% volunteer-run, and we need your help. With your monthly pledge of $1, you can interact with creators, suggest ideas for future posts, and enter exclusive swag giveaways!
Support us on Patreon