It's Tina Goldstein! Japanese Trailer for "Secrets of Dumbledore" Gives Quick Glimpse of Tina
Hold on to your broomsticks, because we might get a glimpse of Tina Goldstein yet in Fantastic Beasts: The Secrets of Dumbledore.
Fans have been worried about where Tina Goldstein went in the third film. There was no trace of her in the first trailer, which was a little disappointing, to say the least. Then, when the new trailer dropped at the end of February, Tina remained absent. Along with the trailer, a new poster for the film was also released, and Tina was nowhere to be seen once again. She also didn't get her own character poster like the rest.
We were seriously starting to worry that we won't see her in Secrets of Dumbledore at all, but a trailer that was posted on Wizarding World Japan's Twitter account gave us a little glimpse of Tina, and even though that glimpse truly is minuscule, it makes us a little hopeful that she might appear in the film, even if it's not as one of the main characters.
\ #ファンタビ 日本版予告解禁🎉 /

いよいよ公開が迫ってきましたね✨

ニュートたち寄せ集めのデコボコチームはグリンデルバルドを止めることができるのか⁉️

そして魔法界を揺るがす【最大の秘密】とは…
かわいい魔法動物たちも大活躍🐾🌱#ファンタスティックビースト 最新作は4/8公開🧙 pic.twitter.com/kwbStTZRl5

— 「ファンタスティック・ビースト」公式 (@wizardingw_jp) March 3, 2022
Tina has a second of screen time in the Japanese trailer when Newt opens his case and we see a photo of her pinned to the inside of the lid. That must mean that their relationship is still intact, but perhaps he has a photo of her because she's not with him during this film and he misses her? That seems like a pretty reasonable explanation, right? We seriously hope her sister, Queenie, didn't abduct her in order to try to get her to join Grindelwald's ranks. It could also be that Tina plays a major role in this film, and they just want to give us a massive surprise and are misleading us on purpose by not including her in any of the trailers or posters. Yes, it's unlikely, but we can hope, right?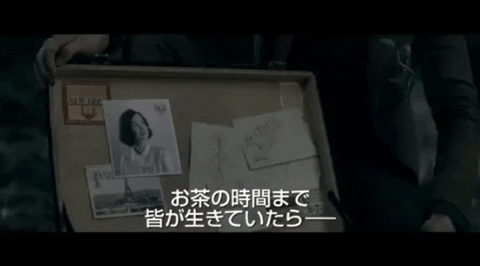 The possibilities of Tina's whereabouts are truly endless, and we can speculate as much as we like, but we won't know anything for sure until the film hits theaters in the United Kingdom on April 8 and the United States on April 15, 2022.
Why do you think Newt has a photo of Tina inside his case? What are your theories as to why she's not appearing in person in any of the trailers? Let us know in the comments.
Want more posts like this one? MuggleNet is 99% volunteer-run, and we need your help. With your monthly pledge of $1, you can interact with creators, suggest ideas for future posts, and enter exclusive swag giveaways!
Support us on Patreon