What's Up with the Wands? Rumors About Several Changes to Universal Orlando Resort Are Flying
Changes and new experiences are coming to Universal Orlando Resort. There's so much to unpack with all the rumors going around, and we're not the only ones trying to make sense of things. Here's everything you need to know about changes to your favorite magical theme park.
Getting your first wand is easily one of the best experiences you can get from a visit to Universal Orlando Resort. If your journey to the Wizarding World of Harry Potter is still on your to-do list, let us explain. Interactive wands are those that let park visitors cast spells as they walk around Hogsmeade and Diagon Alley. Noninteractive character wands do not function to perform spells but resemble wands as seen throughout the Harry Potter movies. Both have their pros and cons, of course. To magic or not to magic, that is indeed the question these days.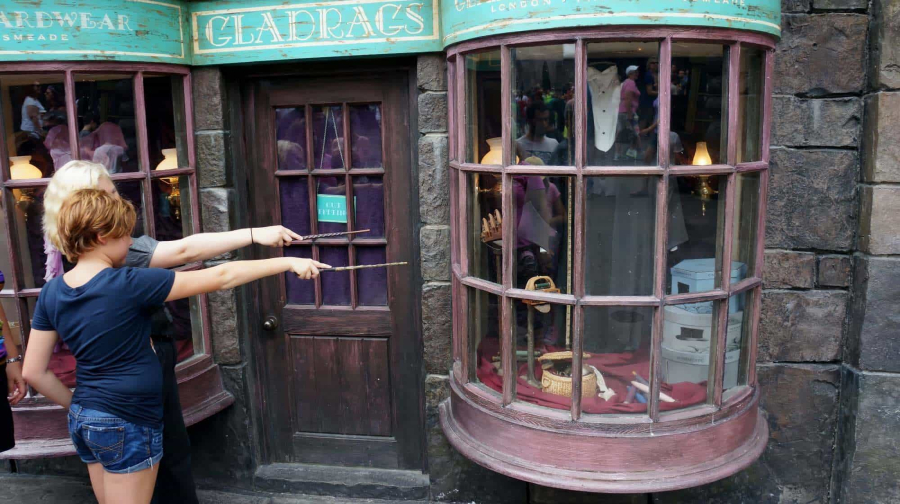 A new rumor is circulating, however, that noninteractive character wands are beginning to be phased out. Guests have reported increased difficulty in finding the standard wands when walking around the park shops. It's also been confirmed that all but four noninteractive wands that were for sale on the Universal Orlando Resort website have been removed. Through platforms like Reddit, theme park goers shared that one of the ways to find a standard wand around the park is to sign up for a Universal Merchandise Shopping Card. A noninteractive wand comes free with signing up. In the same thread, one user claims it's a way for Universal to clear out any remaining wand inventory.
This plan hasn't been officially confirmed by Universal Orlando Resort. It may prove to be an interesting choice by park management seeing as standard wands seem like a more valuable choice for collectors, cosplayers, or fans of particular characters. While the decision on this development has yet to be announced, other sources note that wands are not the only aspect of the park undergoing changes.
There are several rumors currently flying around about a new expansion for Diagon Alley at Universal Orlando. Fear Factor Live has been closed since October last year, and given the proximity of this former attraction to the Wizarding World of Harry Potter, it's not a giant leap to think there may be a build-out in the future. There are no officially released plans about what may replace the live show, and changes are likely still in the planning phase. After closing Fear Factor Live last year, permits were filed to begin demolition of the theater. It was later revealed that said permits were denied by the city of Orlando, effectively putting a pause on any new construction. It does also make us curious to know if this is at all related to the construction walls that were spotted around the Hogwarts Express display in February. At this point, we're all playing the waiting game.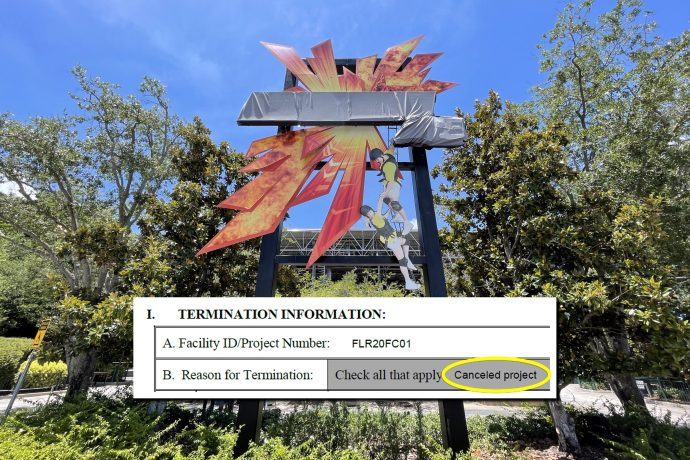 Hold on to your Sorting Hats – we have yet another bit of piece of intel to unpack. New construction photos of Universal's Epic Universe have surfaced. Deemed the new crown jewel in Universal Orlando Resort's tiara, Epic Universe will be the largest theme park from Universal in the United States at 750 acres. Compared to the current 735-acre park, Epic Universe will house attractions themed around DreamWorks Animation, Illumination, and Nintendo. Originally, the opening was scheduled to be in 2023, but construction halted in the midst of COVID surges. NBCUniversal CEO Jeff Shell recently confirmed that the new park will open by summer 2025 and that construction is now "full steam ahead."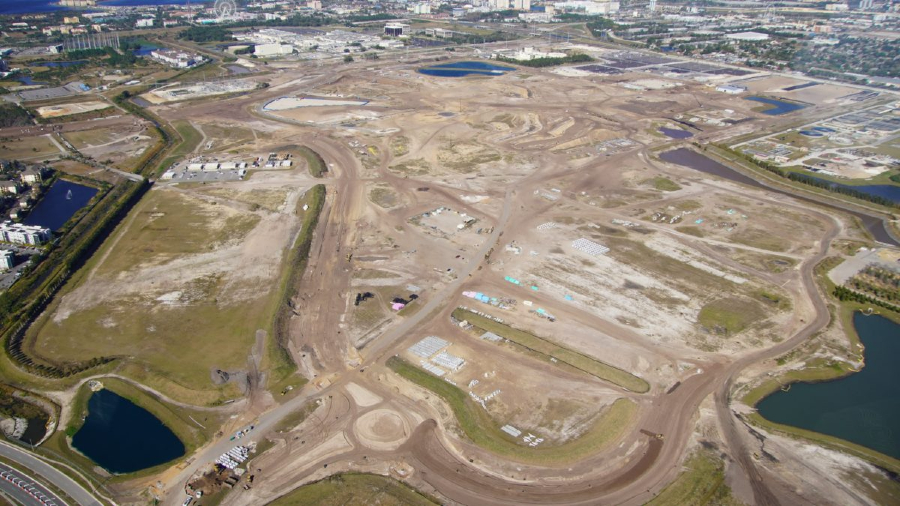 The coming months and years will shed more light on all these developments. As the saying goes, good things come to those who wait, and boy, are we waiting.
What do you think about only using only interactive wands throughout Wizarding World of Harry Potter? What are your thoughts on the emptiness of the Fear Factor Live theater? Are you excited about another theme park? There's so much to consider! Let us know what you think.
Want more posts like this one? MuggleNet is 99% volunteer-run, and we need your help. With your monthly pledge of $1, you can interact with creators, suggest ideas for future posts, and enter exclusive swag giveaways!
Support us on Patreon