Taylor Swift Songs That Perfectly Describe James Potter's Undying Love for Lily Evans – Part 1
James Potter is many things, and the fact that he's a cheesy, lovestruck puppy for Lily Evans is, perhaps, the most hilariously cute of them all. From his disastrous attempts to make Lily swoon for him – only to end with him swooning even more for her – to his many failed tries at asking her to go on a date with him, James's romantic endeavors could be mistaken for romcoms.
Or you know, Taylor Swift songs.
The edited images of Aaron Taylor-Johnson and Sophie Skelton fancast as James Potter and Lily Evans, respectively, were created by Princess Jhode T. Datu.
1. "Mine"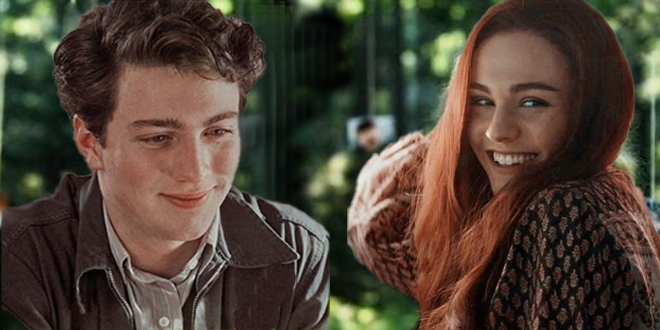 The moment James and Lily started dating was one of the best days of James's life. Honestly, can this song match James's love for Lily any more? We're talking about the same guy who ends up sacrificing himself for his wife and son because they are the best things that have ever been his. And yes, that's just too sad to remember, so let's go back to way before all of this happened – back when James was still failing miserably at convincing Lily to go out with him.
We just know that the small part of James that wasn't too cocky was absolutely terrified he wouldn't be able to pull Lily. This, of course, leads to him constantly fantasizing about the moment she finally utters these words:

2. "Our Song"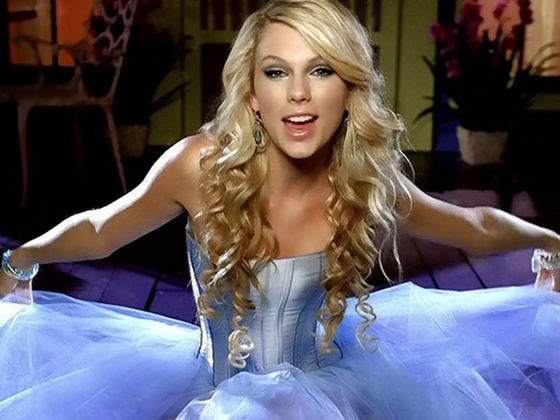 One can hardly be considered a hopeless romantic if they don't regularly think of what their song is. Honestly, this song is just such an amazing match, because as much as James has probably fantasized about the moment Lily finally goes out on a date with him (enough that Sirius wants to hex him, actually), we all know that he'll be ever the gentleman – which means that he probably didn't make any advances to try and kiss her.
This makes the Marauders want to throttle him.

3. "Fearless"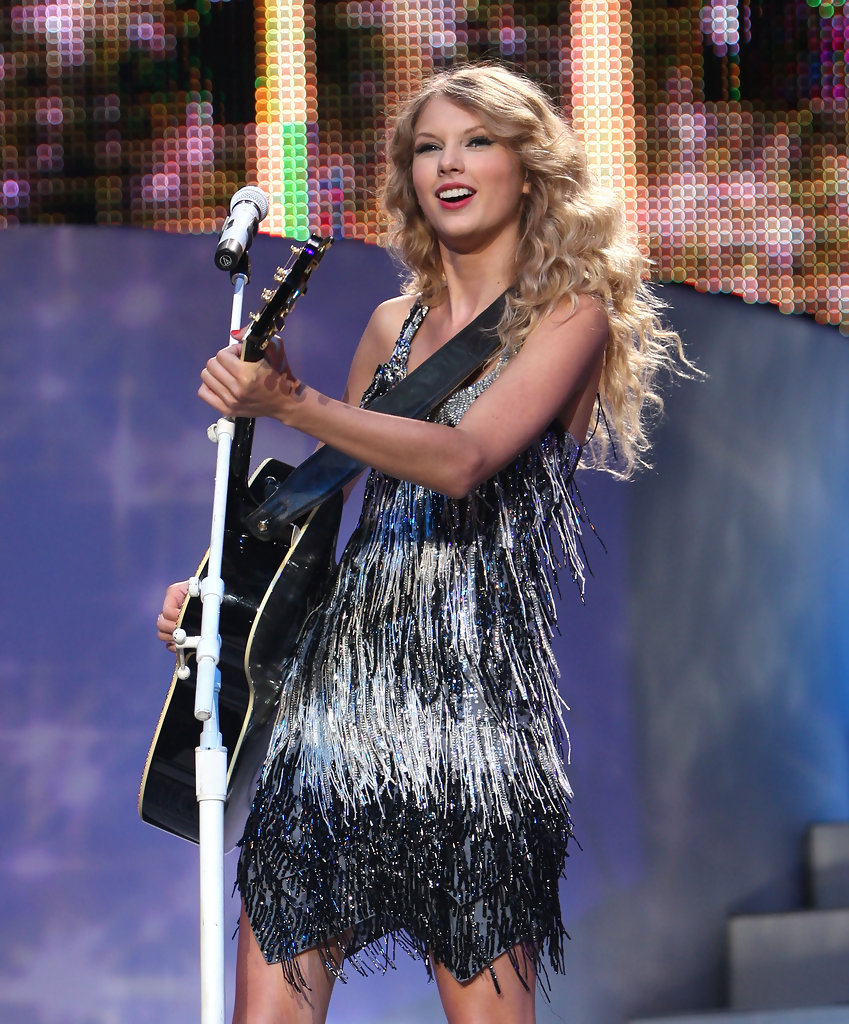 Not only is this song a little too sad, beautiful, and tragic with the whole "connecting to James because Lily helps him feel fearless during Voldemort's reign of terror" thing, but it's also incredibly adorable because this song perfectly captures what he feels around her and how he hopes she feels around him. Plus, this definitely matches the vibe that James wanted to give off.

4. "You Belong with Me"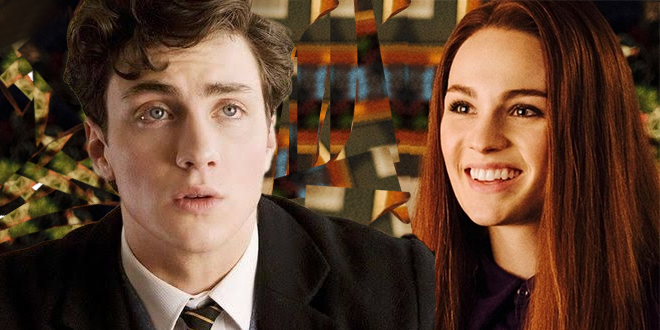 This, this, is most definitely something that James would've related to if he'd had the privilege of listening to this masterpiece. Siriusly, there isn't a doubt in our minds that this was James's daily thought process and that he actually told the Marauders too – which had Sirius practically suffocating with laughter. It's understandable – because after all, this is basically James and Lily's situation before they start dating, isn't it? James constantly pines after her, knowing that he'll be the best for her. Merlin knows that James wants Lily to finally see that she belongs with him, so yes, why can't Lily herself see it?

5. "Love Story"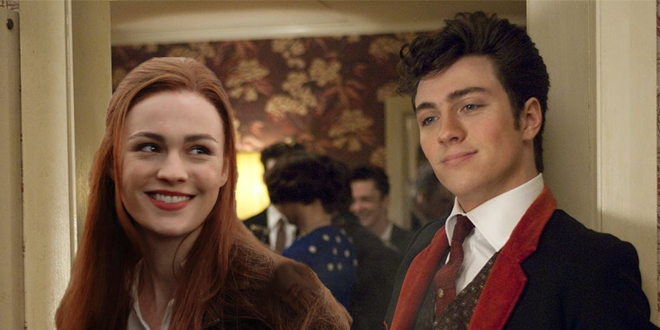 Given how traditional the wizarding world is, it's no surprise that James has fantasized about sweeping his dear Lily off her feet at some grand ball, all while a brilliant string quartet – which the pompous git definitely paid for – plays Lily's favorite song. Really, there is absolutely no doubt that James bleeding Potter – scion of the Potter house, and extravagantly rich prat that he is – would spend hundreds of Galleons to set up the perfect fairytale date for the love of his life.
At least, that's for when the moment finally comes that Lily finally says yes. Honestly, we know that James was a right git before he deflated his head in their seventh year, but absolutely everyone can see that he just wants to treat Lily like the queen she is. He's out here professing his love for her, and all Lily needs to do is say "yes," and James will happily turn this into a love story.

6. "Jump Then Fall"
As lovestruck as he is, it's to no one's surprise that James sighs audibly whenever Lily's in the room. Every single daydream of his consists of Lily's gorgeous smile, honeyed laugh, fiery-red hair, and cute freckles – and oh, does James wish he could cradle her in his arms. So, please, Lily, if you hear our plea, just jump then fall, please.
7. "Untouchable"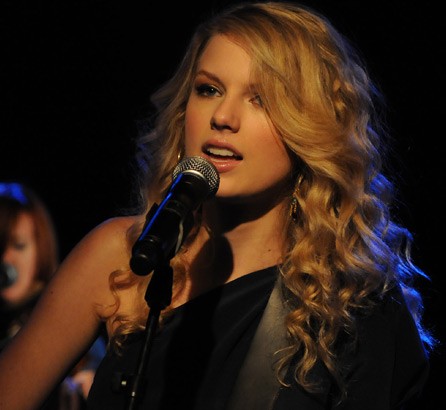 No matter how popular the Marauders are or how much of a star he is at Quidditch or how devilishly handsome he thinks he is, James hasn't gotten Lily's attention just yet. Even with all his charm, charisma, and wits – and enlisting the help of his best mates – it isn't until their seventh year that Lily finally agrees to James's courtship. Until the day James practically combusts with joy and adorable awkwardness, he'll have to settle for Lily being completely untouchable – save for in his dreams, of course.

This is probably exactly what Lily would say when it comes to James' love (ahem, simping) for her. Really, this lovestruck prat is adorable, and we're sure that seventh-year Lily agrees. Tell us what other Taylor Swift songs you think match James's undying love for Lily in the comments!
Want more posts like this one? MuggleNet is 99% volunteer-run, and we need your help. With your monthly pledge of $1, you can interact with creators, suggest ideas for future posts, and enter exclusive swag giveaways!
Support us on Patreon