347 Search results
For the term "
Mad-Eye Moody
".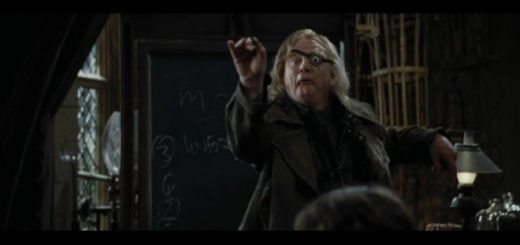 I personally like to imagine that Moody bakes cookies, crochets, and tends to his houseplants in his spare time.

Each piece of material released from the upcoming Harry Potter and the Deathly Hallows – Part 1 DVD is more impressive than the last.
This latest clip is from the Combo Pack's 'Maximum Movie Mode', where one of the crew members talks about how they designed Mad-Eye Moody's appearance.

By Willie Dillon | The Irish Independent | November 12, 2005 The first agent Brendan Gleeson met told him he was too fat, too old and too ugly for the movie business. Now he's...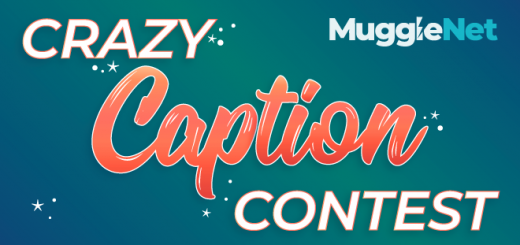 In this week's image, Mad-Eye Moody props his leg up on the desk as Harry walks into his office. Read this week's winning captions now!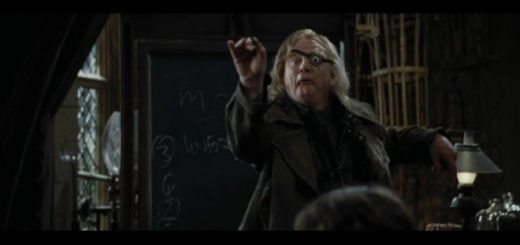 Becoming Harry Potter: Impervious to Imperio ~ In his first lesson on the Unforgivable Curses, Mad-Eye Moody (Crouch Jr.) tells the class that, "it takes real strength of character, and not everyone's got it," to be impervious to the Imperious Curse. Clearly, Harry has very strong character because he was impervious to Voldemort's Imperious Curse.
So, how do we, those of us who want to be a bit more like this boy wizard we so admire, develop the strength of character to become impervious? I think we can find the answer, or at least part of the answer, in the words of our favorite Headmaster…
Just in time for Halloween, a trailer and details about Brendan Gleeson (Mad-Eye Moody) and David Thewlis's (Remus Lupin) new film "Stonehearst Asylum" have been released, as well as plenty of information about this new film. The film is based on an 1844 Edgar Allan Poe story, "The System of Doctor Tarr and Professor Feather."
In a recent interview, Brendan Gleeson (Mad-Eye Moody) had a chance to talk about one of his more recent films, "Calvary," where he plays the character of Father James. During the interview, Gleeson got to talk about said character in great depth and how he approached it.
Do you live in the UK and want a copy of "Calvary", the drama starring both Brendan Gleeson (Mad-Eye Moody) and Domhnall Gleeson (Bill Weasley)? Then you're in luck because Big Gay Picture Show is running a competition, and a copy of the Blu-ray is up for grabs!
ScreenDaily has revealed the list for the 11th annual Irish Film and Television Awards, and the Best Actor category sees not one, not even two, but three Harry Potter actors competing for the award! Father and son Brendan and Domnhall Gleeson (Mad-Eye Moody and Bill Weasley) have both been recognized for their work at this year's awards. Ciaran Hinds (Aberforth Dumbledore) is also nominated in the same category.The three Potter actors are up against Sherlock's Andrew Scott, who is the fourth nominee.