Tagged:
Harry Potter Alliance
The Millennial Generation has been greatly shaped by the Boy Who Lived, but in what specific ways?
Two figures well known to the "Harry Potter" community, StarKid's Joe Moses and founder of the Harry Potter Alliance Andrew Slack, have launched a new campaign to aid in the fight against darkness – The US Rebel Alliance.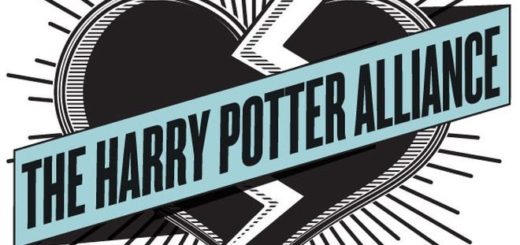 On October 10, 2015, the Harry Potter Alliance celebrated its tenth birthday. In honor of this achievement, here are ten things we love about the past ten years of the HPA.
The Harry Potter Alliance (HPA) has chapters all over the world, helping to carry out their good work. The London chapter, London Loveiosa, is celebrating its second birthday today, August 31.
Forgot that you go back to Hogwarts on Tuesday? Don't worry! We have all the school supplies you need to buy right here.
The Harry Potter Alliance is joining the Re:Create Coalition in order to protect fan-created works.
The Harry Potter Alliance celebrate the fifth anniversary of their Helping Haiti Heal campaign. They have managed to raise $123,000 in that time, and their work still continues. Find out more here.
After four years, the Harry Potter Alliance has had its biggest victory yet! Its Not in Harry's Name campaign has succeeded, and Warner Bros. will be making its chocolate certified fair trade! Get all the details here!
Paul DeGeorge has announced that he will be stepping down as Executive Director of the Harry Potter Alliance. Find out what he had to say about it and who will be replacing him here!