New Hogwarts Print Hits MinaLima's Online Store
While lockdown restrictions remain in place, many of us have taken to rereading all the Harry Potter books or binge-watching the movies. The genius graphic design duo behind the films, MinaLima, has responded to the pandemic by releasing a free thank you card that you can send to essential workers and medical professionals. Luckily, we can also bring more magic to our homes, because a beautiful, brand-new Hogwarts print is available now through MinaLima's online shop.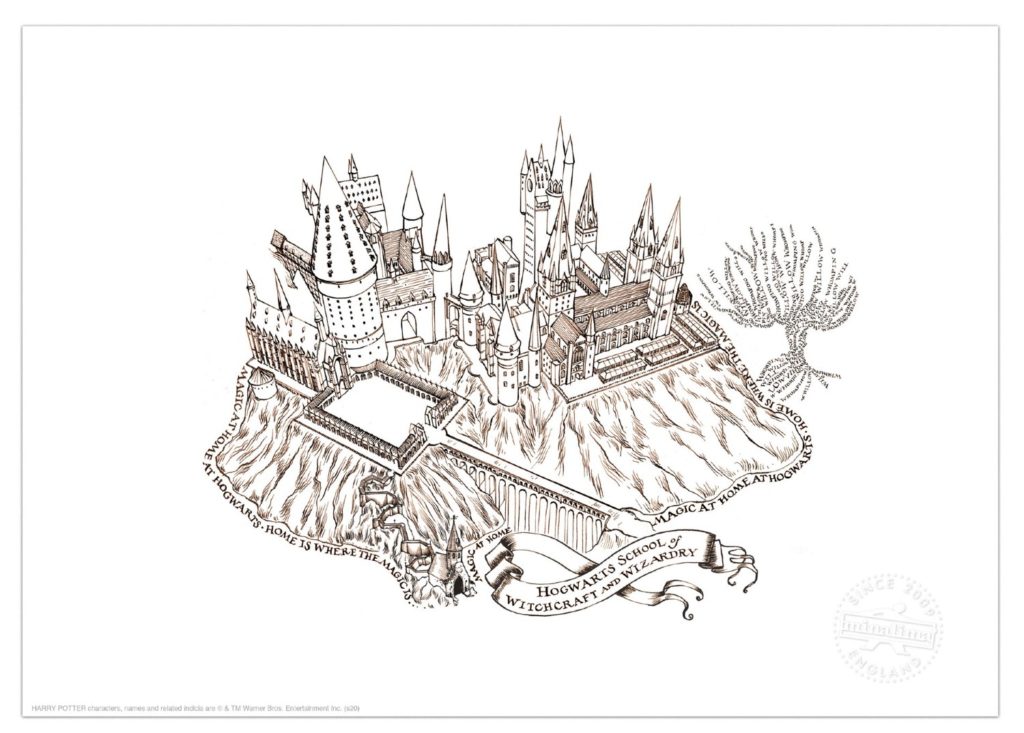 The new design is a stylish and simplistic view of Hogwarts, the version familiar from the films. It is heavily inspired by the Marauder's Map but if you squint, you can read MinaLima's new message lining the school grounds: "home is where the magic is" and "magic at home at Hogwarts."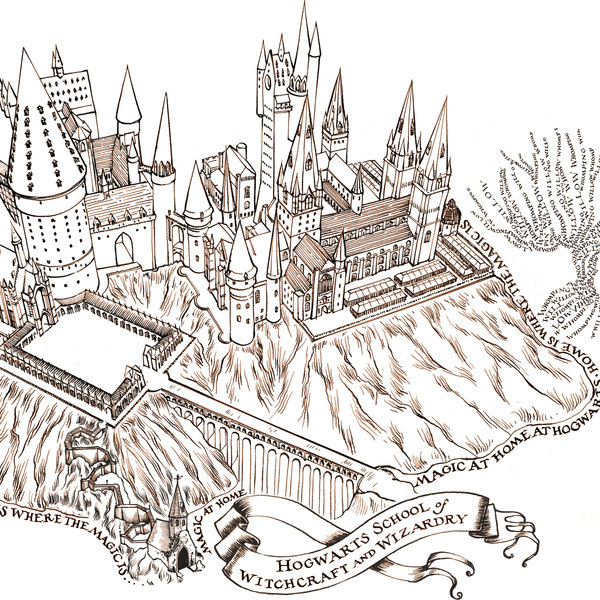 We particularly like the details on the Whomping Willow's budding branches where the fragmented inscription reads "low whomp" and "ow" in places, rather fittingly.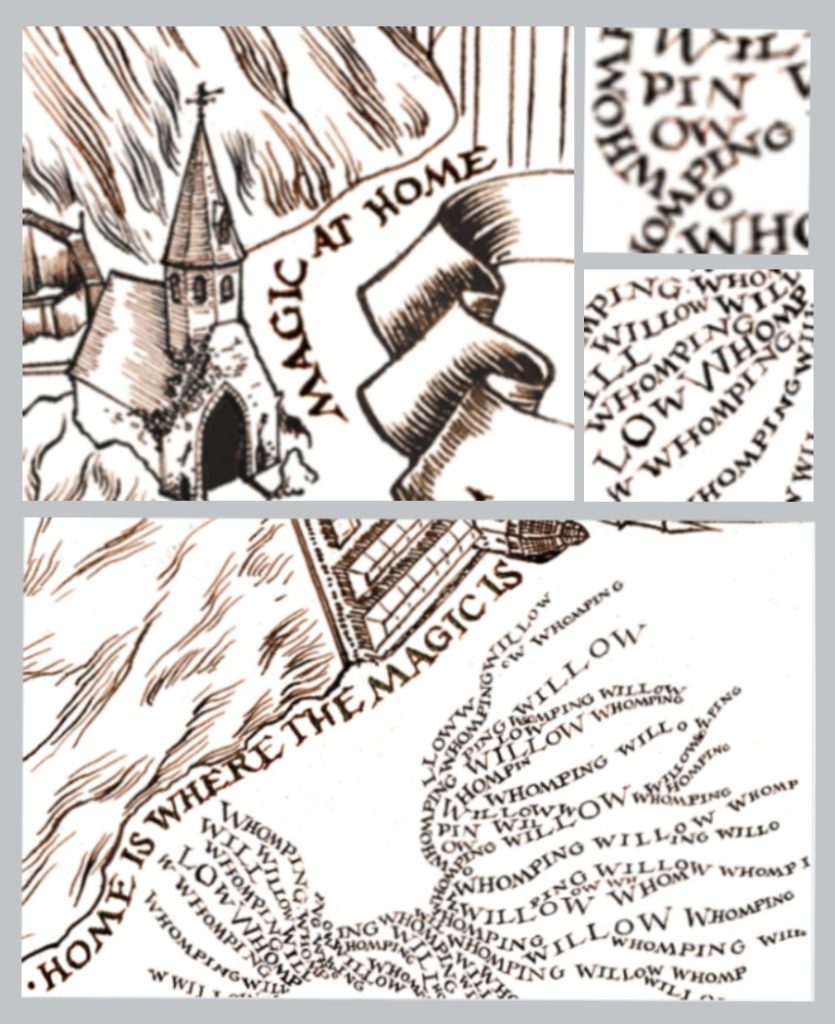 If you are one of those with the sharpest eyes and knowledge of all such hidden Harry Potter gems, we have good news for you. We are happy to announce that you can win a copy of the new print if you do well in our GNOMEs Trivia Tournament taking place THIS SATURDAY, May 30, at 2–6 p.m. ET. Sign up for the event on Facebook and win a piece of magic for your home.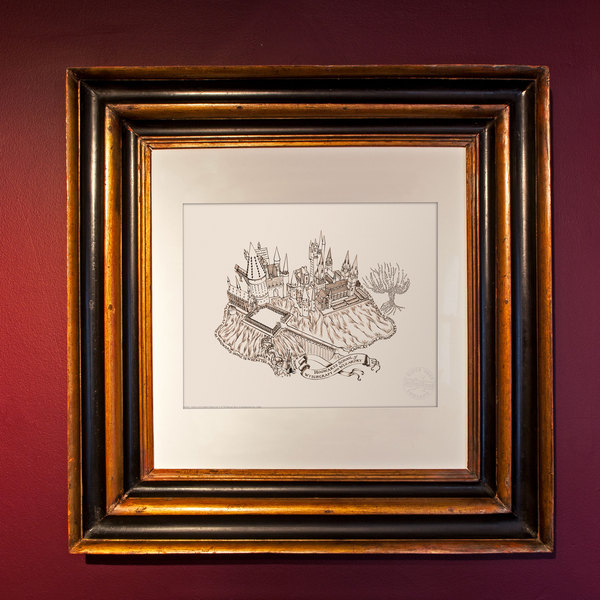 If you can't make it to our tournament, MinaLima has got you covered. Their illustrated edition of The Adventures of Pinocchio is also available now, and we've got a first look at their illustrated edition of Harry Potter and the Sorcerer's Stone, which is going to hit the shops October 20 this year. House of MinaLima is just a stone's throw away from the Palace Theatre, the London home of Harry Potter and the Cursed Child, but it remains closed for now. Therefore, we highly recommend browsing the online store since the design house has various other releases to chase away your lockdown blues.