Magical Baby Gifts for Potterhead Parents – Part 1
Many who grew up loving Harry Potter are now starting families, and we can't wait to share our passion with our children! If you or someone you know is anything like this writer, then you know well the desire to buy or craft something special for the little Muggle in your life and to decorate the most magical nursery.
Fortunately, there's a vast market packed with Harry Potter-inspired infant clothing, baby gear, and nursery furnishings. Whether you're a parent-to-be or you've been invited to a baby shower, allow us to help you with your shopping. Here are 20 ideas for enchanting baby gifts.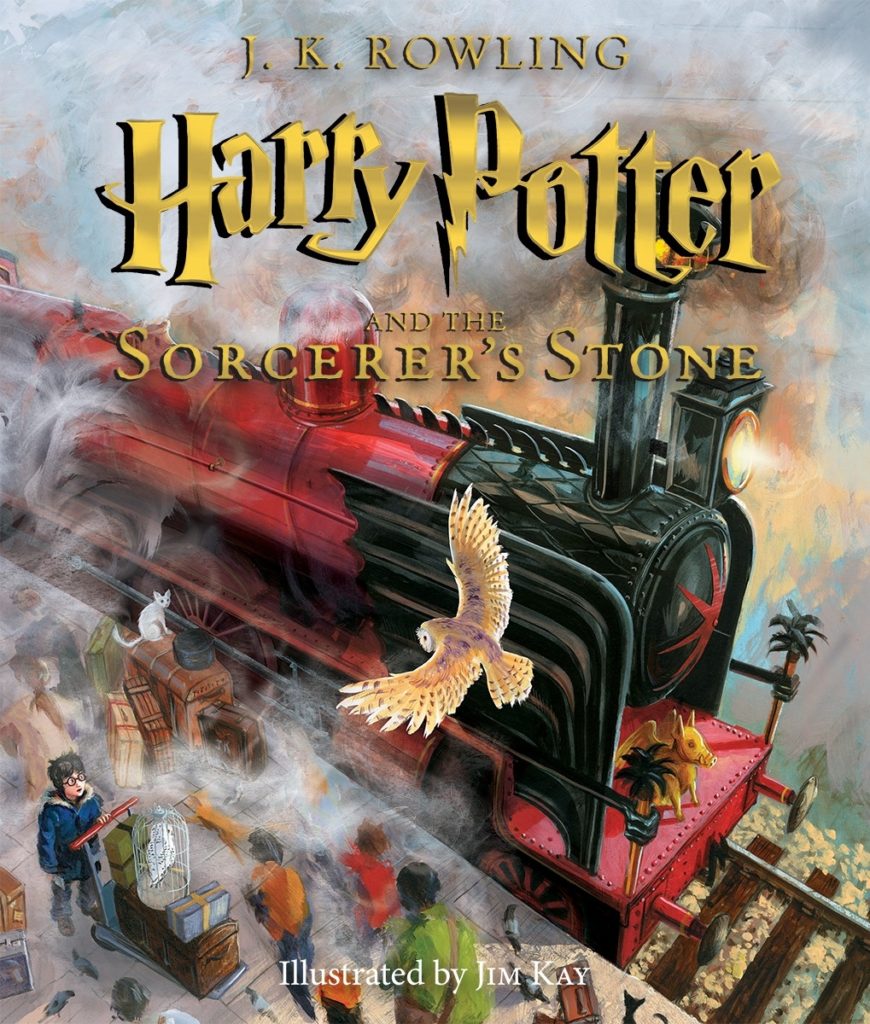 Harry's story should have the honor of being a baby's first bedtime tale, and Jim Kay's illustrations are stunning. You can opt for the four-book set or preorder the highly anticipated Harry Potter and the Order of the Phoenix, coming next month.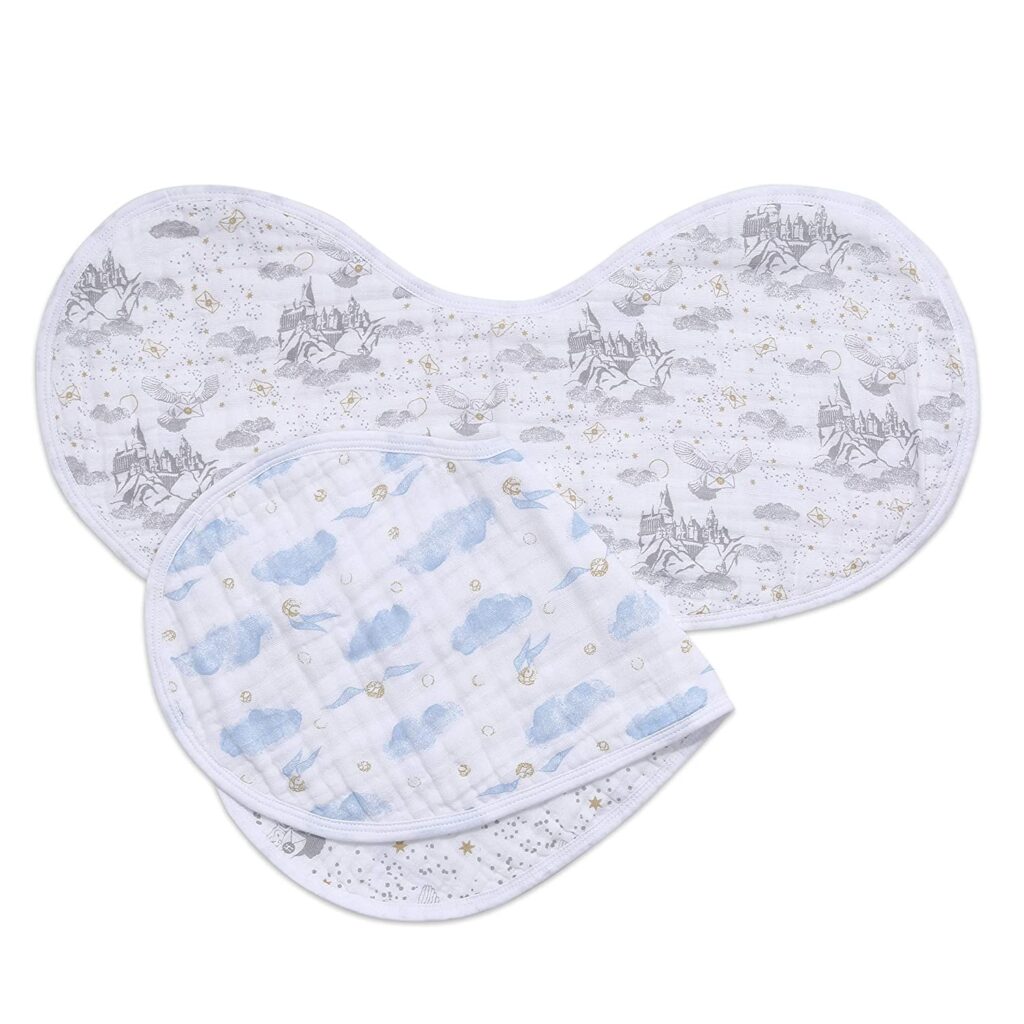 New parents should definitely stock up on absorbent burp cloths. This set features Hogwarts, the Golden Snitch, and more. They can also serve as bibs, meaning one less thing to pack in the diaper bag.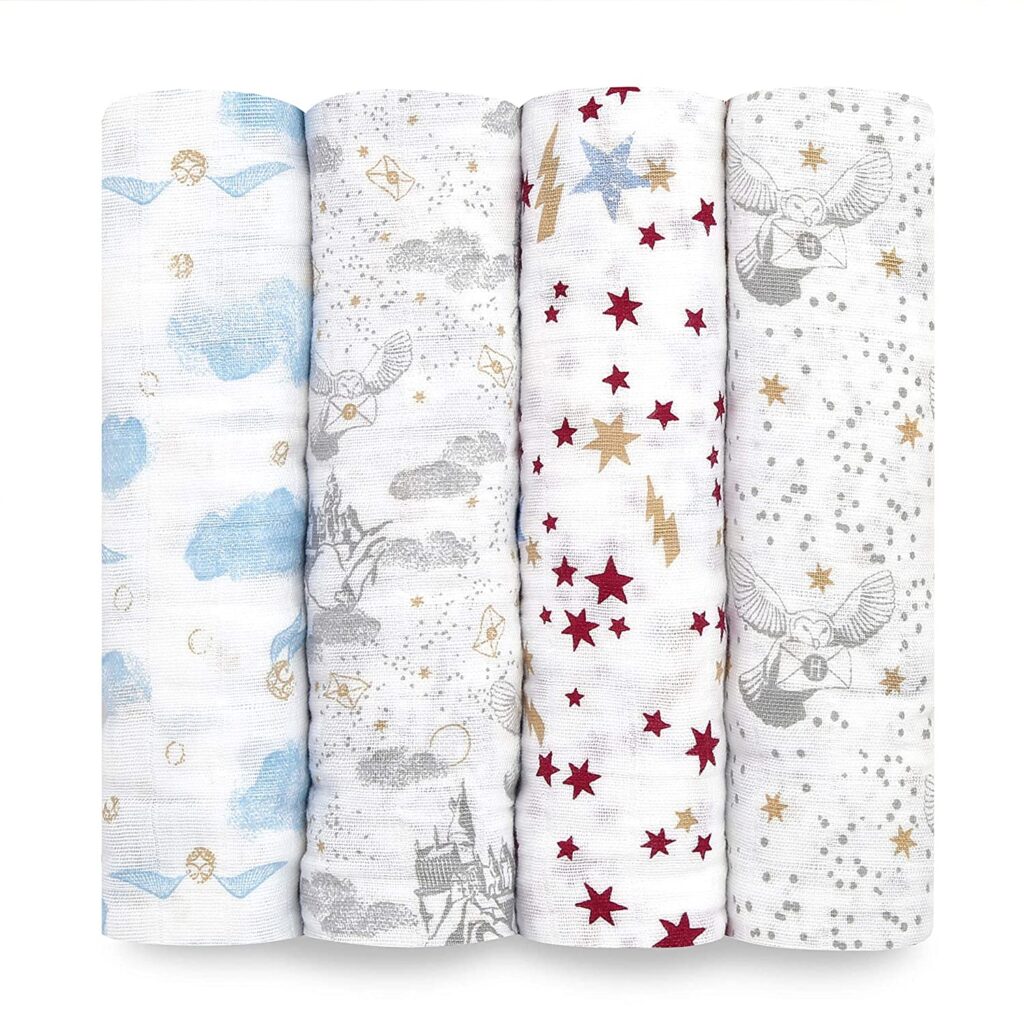 As seen in newborn announcements and photoshoots, another essential is the swaddle blanket. These can be used for sleep, soothing, tummy-time… The possibilities are endless.
When fussy babies bust out of simple swaddles, Halo Sleepsacks can preserve parents' sanity. You might just give the best gift with this savior of sleepless nights, complete with an iconic design.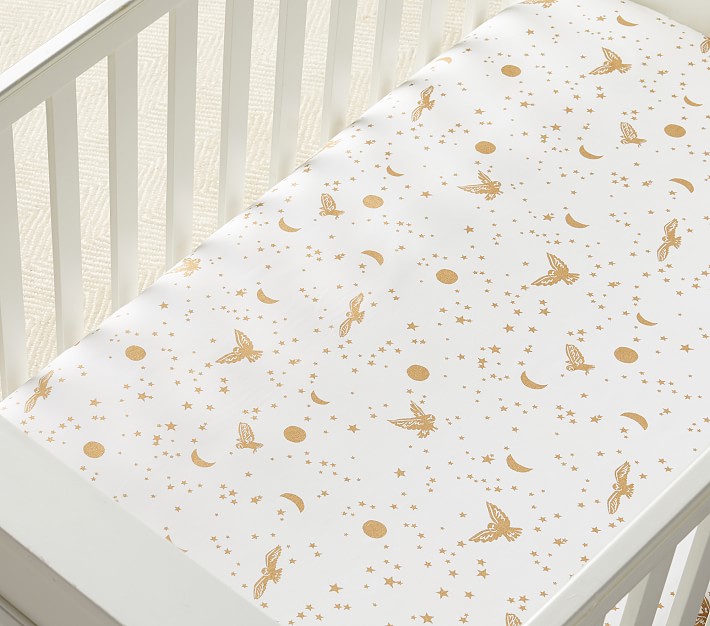 As Dumbledore says, "Let them swim in the deepest ocean, or glide over the highest cloud." This fitted crib sheet is made out of pure cotton and adorned with a gold Hedwig and starry sky pattern.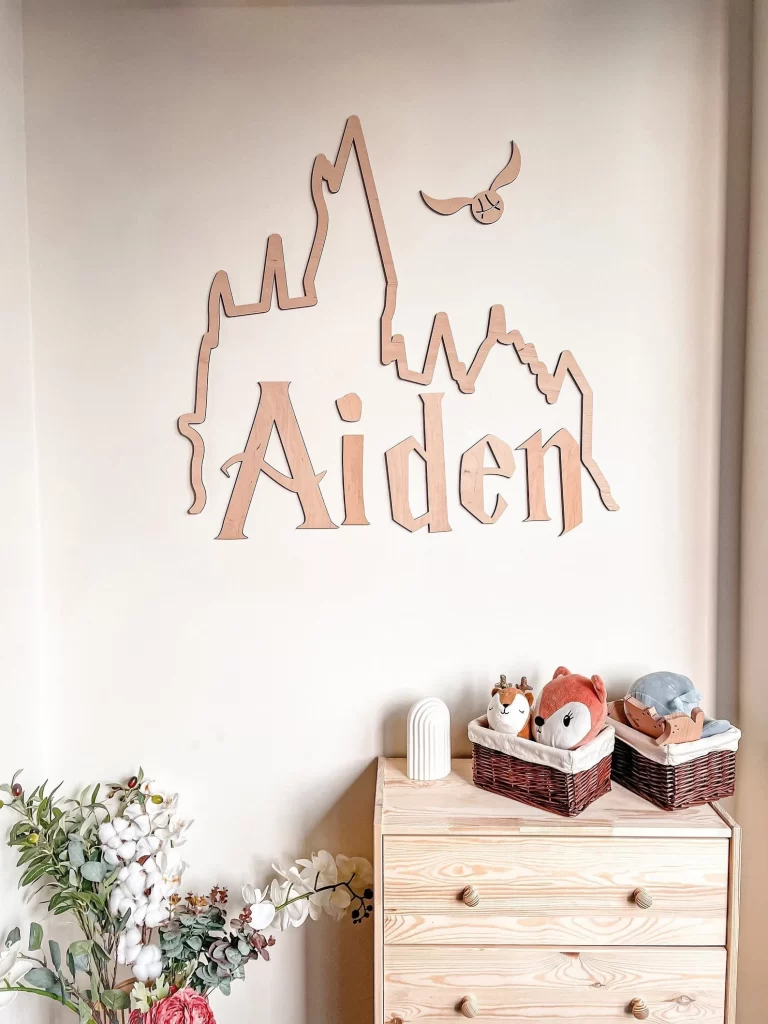 Complete a Potter-inspired nursery by displaying the baby's name above the crib or changing table. This handmade wooden sign comes in a variety of options.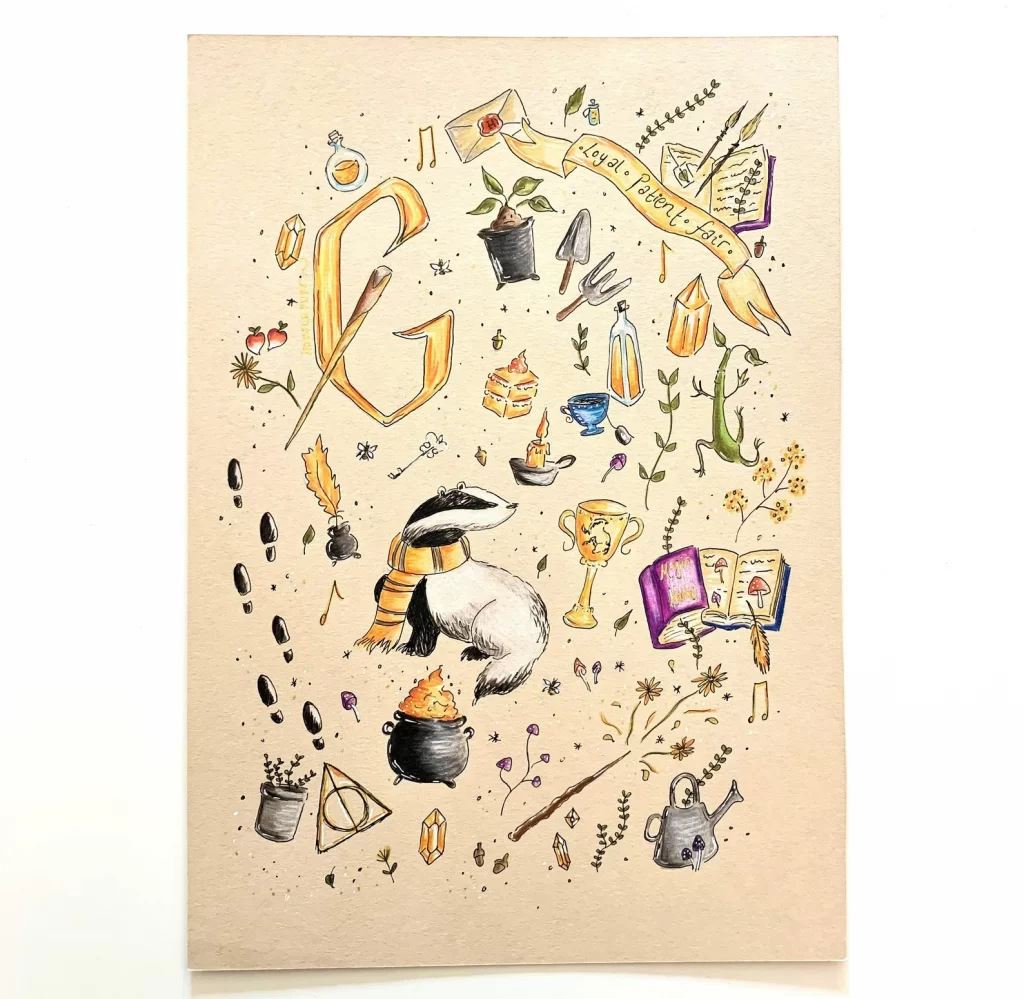 We love this customizable initial print with various Hufflepuff motifs from Emiportraitart. The shop also offers options for the rest of the Hogwarts Houses.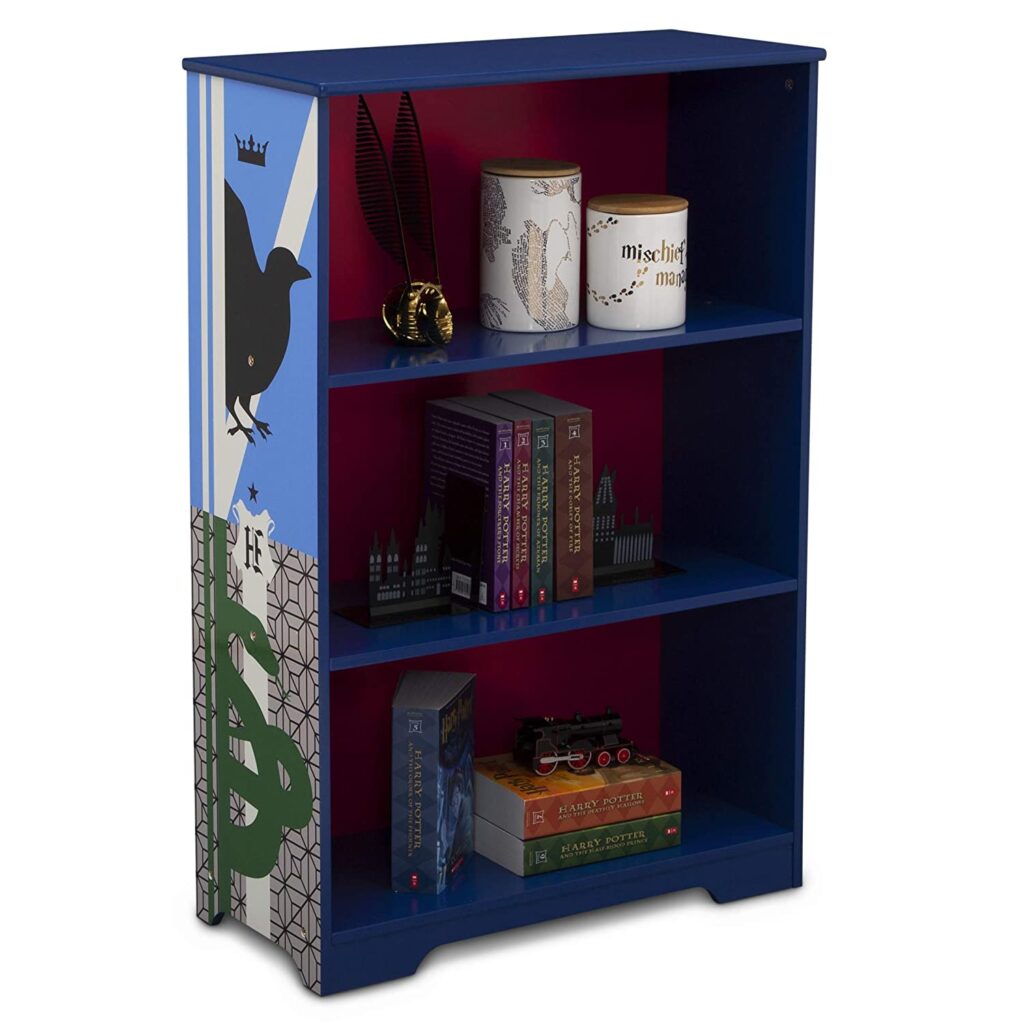 Where will the baby's books, toys, and knick-knacks live in the nursery? Answer: They'll look great on this colorful, Hogwarts House-themed bookcase. Best of all, it's Greenguard certified non-toxic.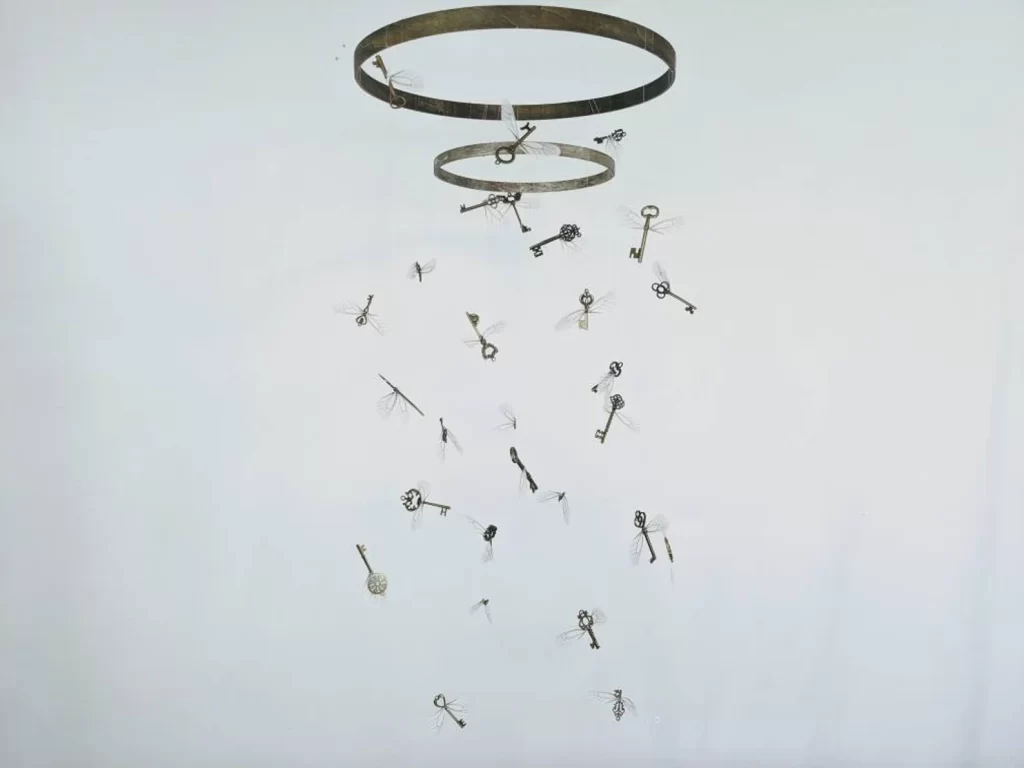 Raise your hand if your jaw dropped the first time you saw a winged key mobile. These add a touch of magic to a room as well as give something for babies to look at. Note: Hang these out of reach and not directly above a baby's crib.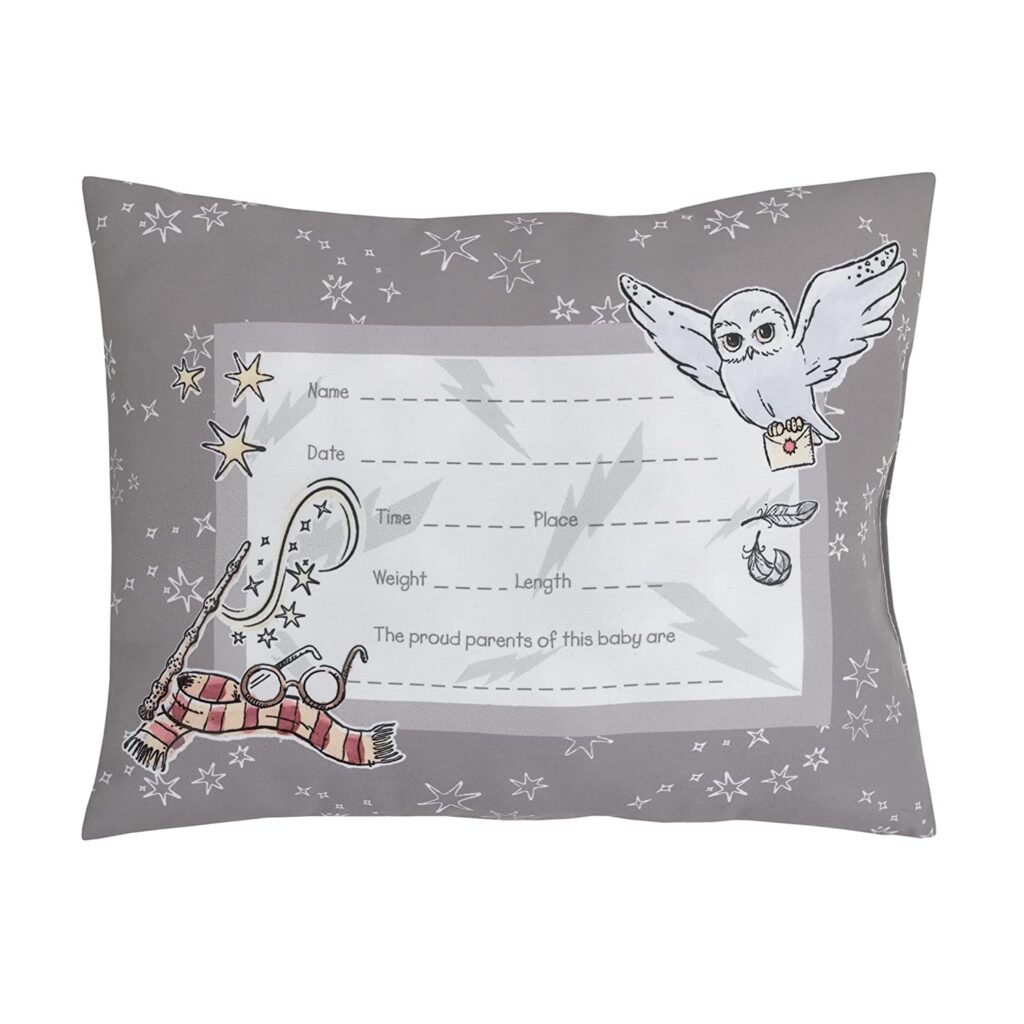 This keepsake pillow doesn't just preserve the details of a baby's birth — it can also be used for a nursing pillow, tummy time support, and a toddler's bed once they've graduated from the crib.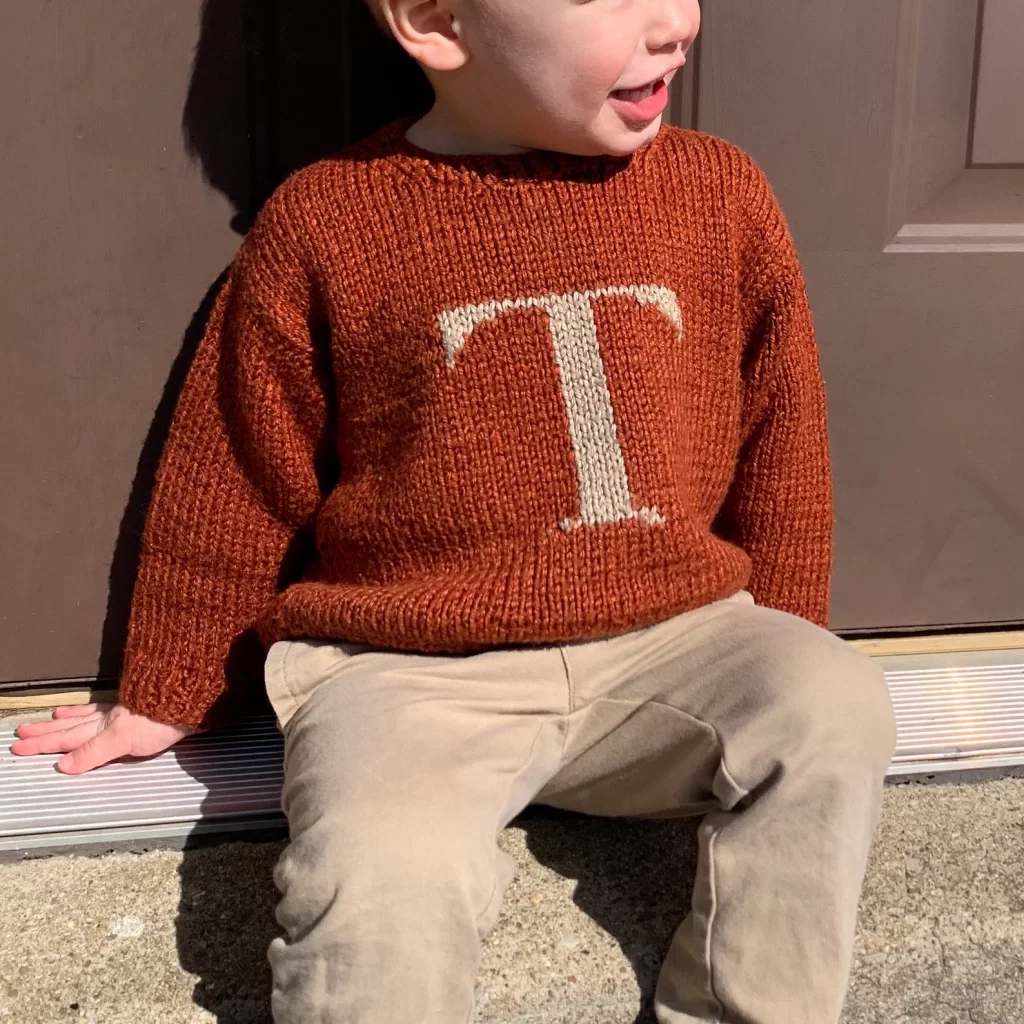 Every member of a Potterhead family should be decked out in initialed Weasley sweaters for the holidays! Even your littlest Muggle can wear these customizable sweaters.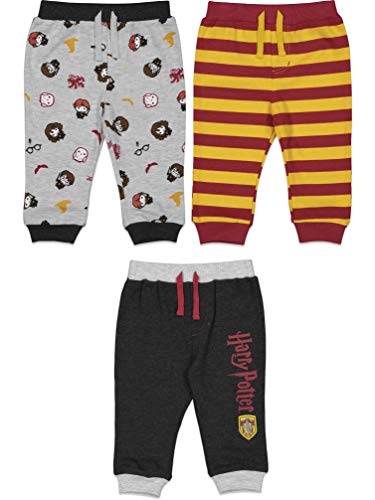 Where do we begin with all the totally cute, officially licensed baby clothes out there? This set of jogger pants ensures babies are cozily dressed for any occasion.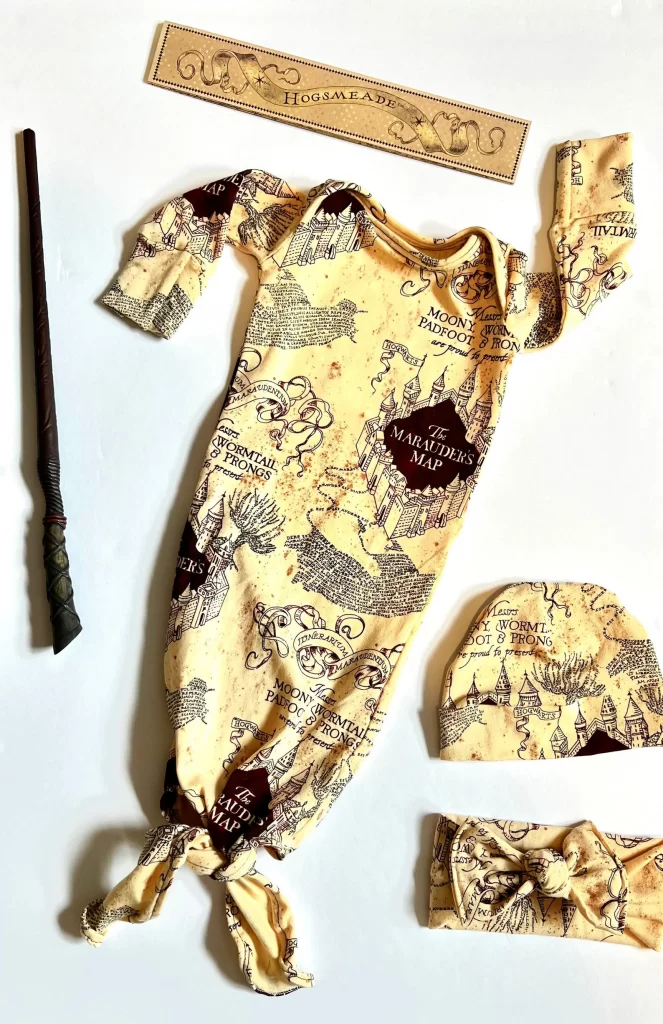 Long, knotted gowns are key to effortless and quick diaper changes. This gown will melt the heart of any fan of the Marauders, and you can also purchase a matching hat or bow headband.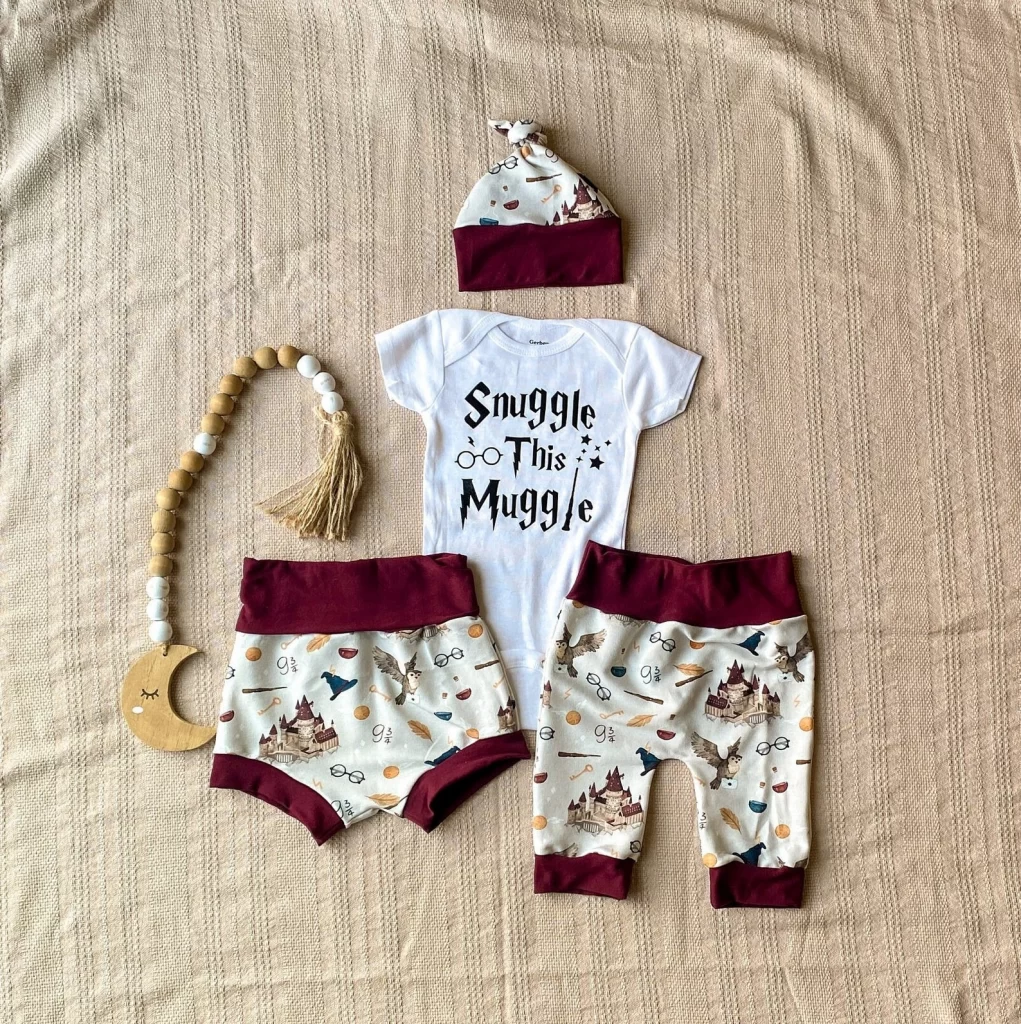 Let it be known that everyone should "Snuggle this Muggle!" This memorable take-home set is available in several options including leggings, shorts, hat, or lovey.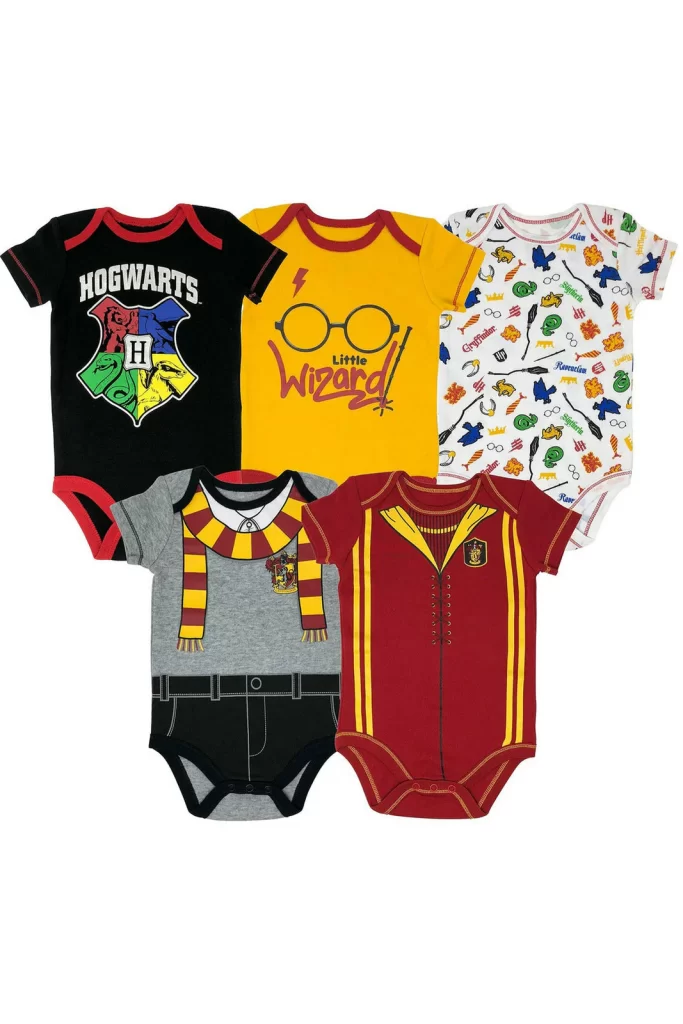 Babies can rock their (or your) love of Potter with this set of short sleeve bodysuits from Imagkids. We recommend getting a larger size so that crawlers can move toward whatever magical activity they like best — whether that be Quidditch, classes, or simply Hogwarts pride.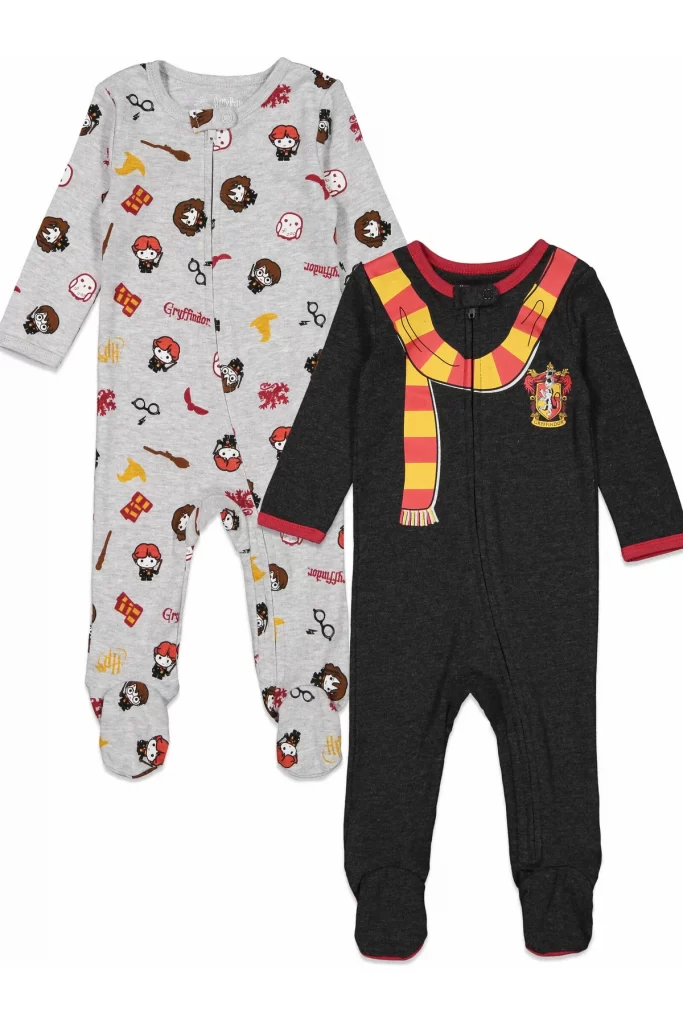 Babies sleep a lot, and now they can slumber in style. These footed pajamas feature easy two-way zippers that parents will appreciate for nighttime diaper changes, and the Hogwarts uniform option doubles as a comfy costume.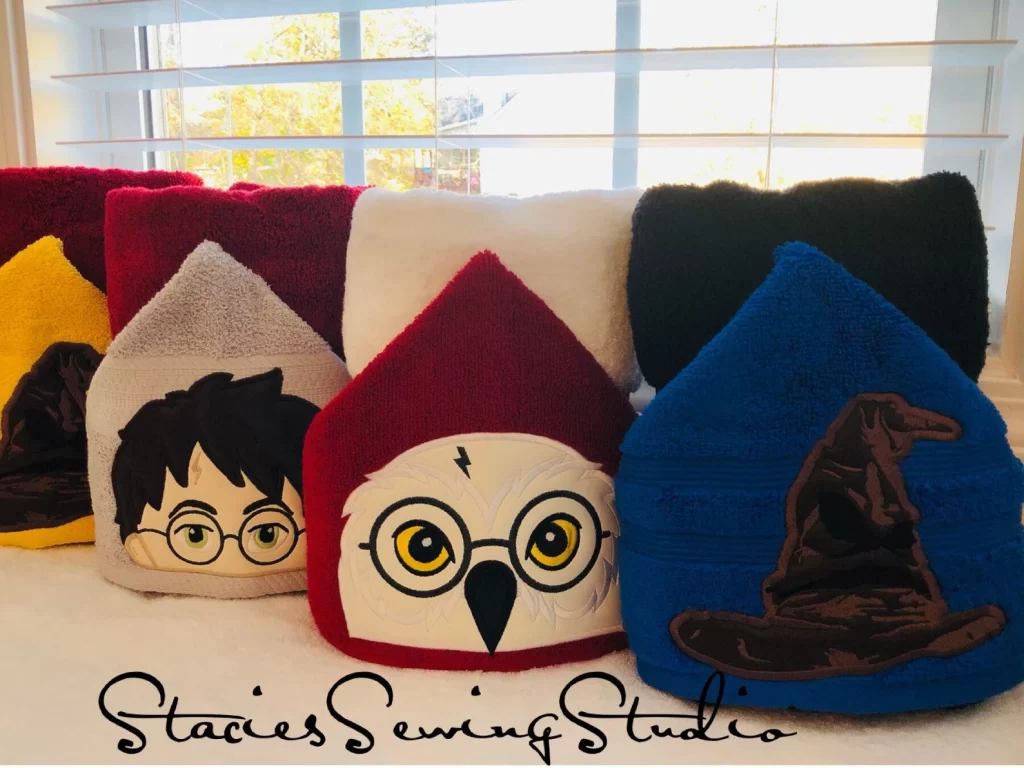 A hooded towel is a great addition to baby bathtime routines; not only are they super cute, but they also help keep newborns warm and comforted. These handmade towels can also be customized with the child's name.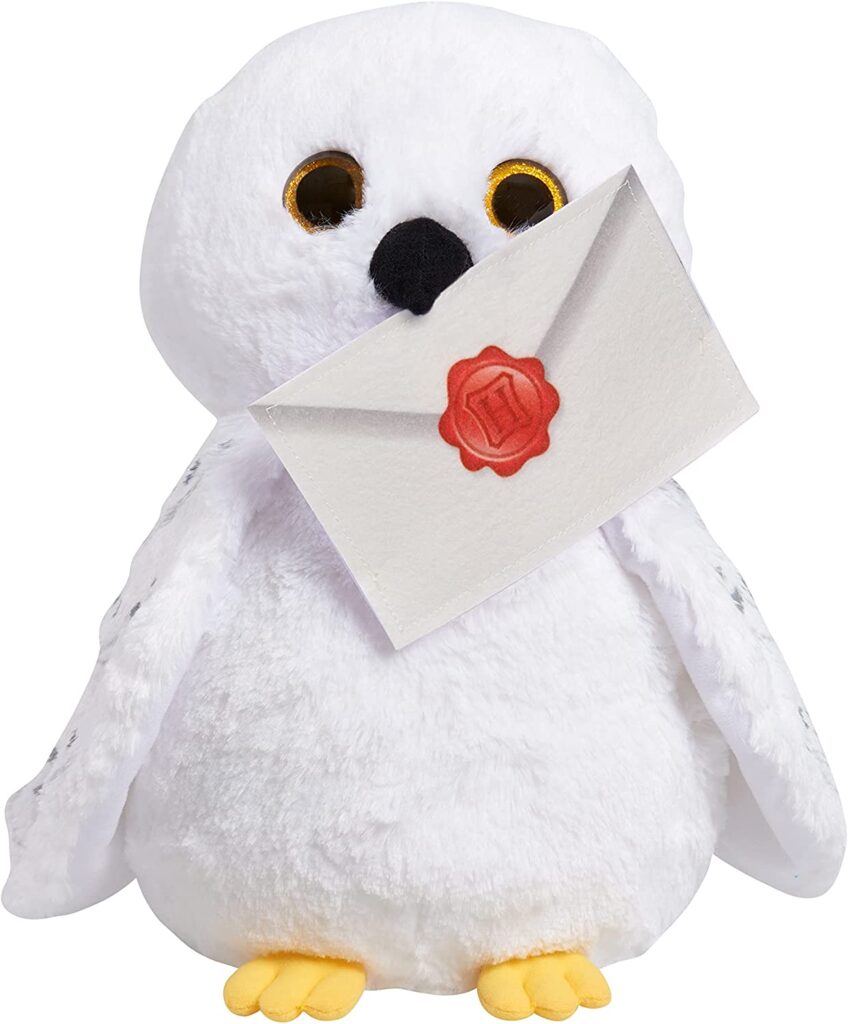 Hedwig was always Harry's constant companion, and now she can be the same for the baby in your life. This toy can be used as a nursery decoration until the child is old enough for playing.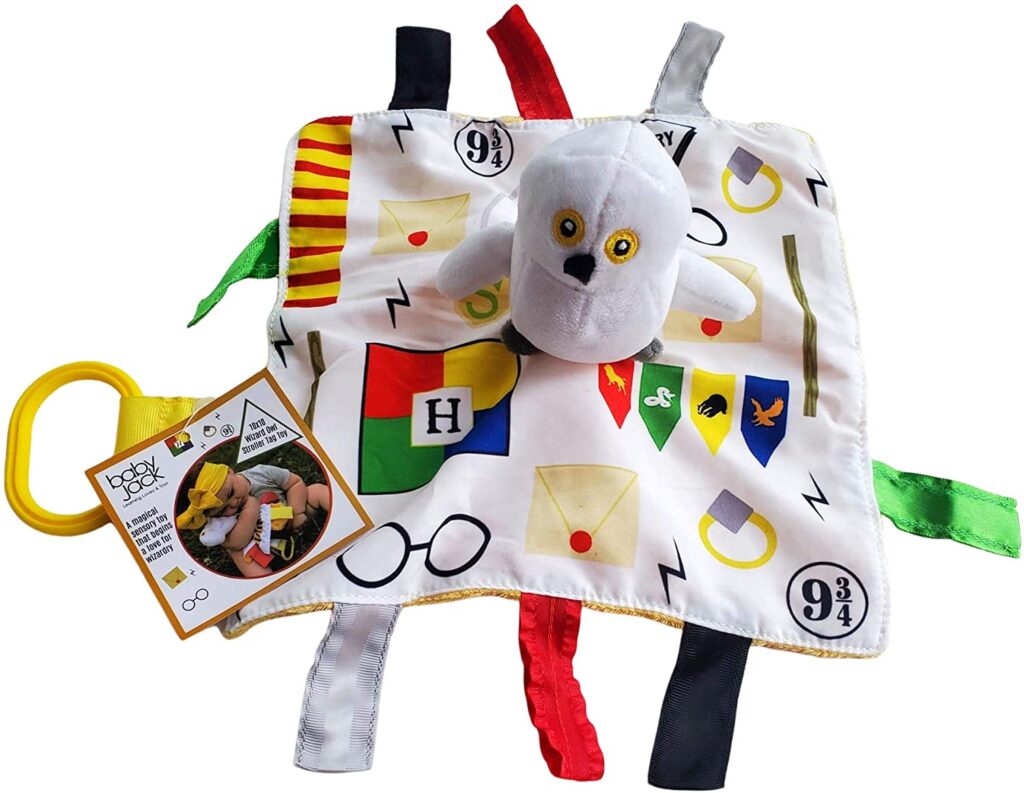 Loveys with attached soft toys, fabric pull tags, and stroller clips make a great gift. This one has a little Hedwig and various Potter symbols. It might just become the baby's favorite soothing item.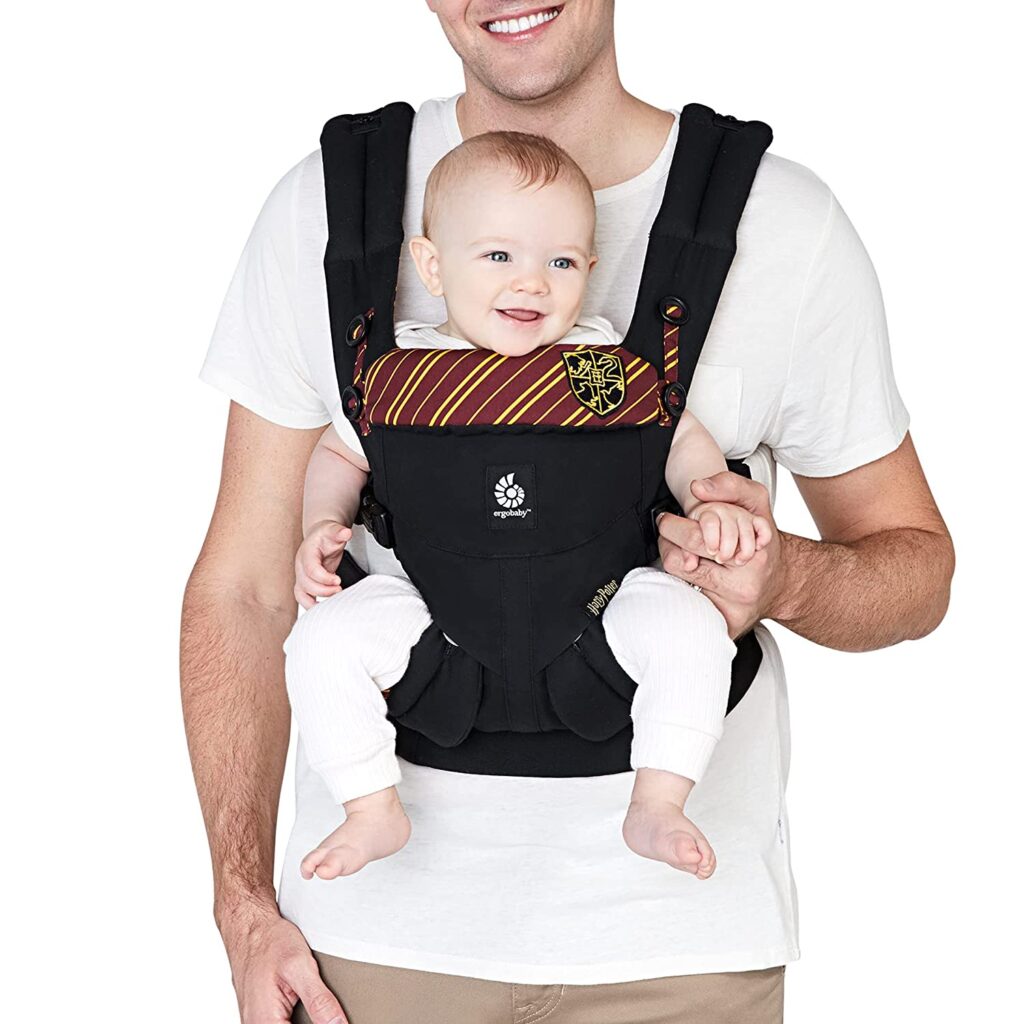 Finally, Ergobaby's Omni 360 carrier can do it all. Suitable from birth up to 45 lbs, it allows both inward and outward infant wearing. Plus, it comes in a classic design celebrating Gryffindor House and the Hogwarts crest.
We hope this list gave you plenty of great gift ideas for new parents. Check back soon for more baby essentials and must-haves in Part 2 of this series.
Did you know that MuggleNet is 99% volunteer-run? With your monthly pledge of $5, you can provide monetary support to our volunteers while becoming eligible for exclusive swag giveaways!
Support us on Patreon