Best "Harry Potter" Book-Themed DIYs
As fans of the series, it can be hard sometimes to truly represent your love for and dedication to Harry Potter. Yes, you may have a wand, a House scarf, the Harry Potter editions of classic board games, a special edition set of the books… Okay, maybe it's not that hard. But whether you're looking for more low-key options to celebrate Harry Potter or just a fun, bookish DIY project, we've got you covered with this list of our favorite DIYs for bookworms and book dragons.
These book charms are super cute and surprisingly easy to make. After just 20-30 minutes of crafting plus time in the oven, you'll become the proud owner of some adorable charms. You could use them to make a cool necklace, charm bracelet, or key ring. Or why not string them up with some fairy lights and make your own Harry Potter-themed garlands? The creative options are endless, so go wild with your book covers – whether it's House-themed editions of the books or wizarding world tomes like Advanced Potion-Making or The Monster Book of Monsters. However, we had better not see any copies of Magical Me floating around!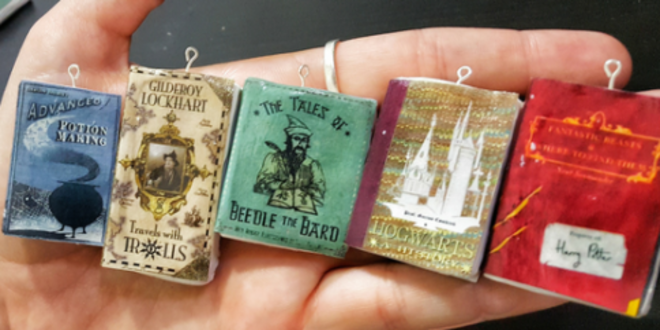 This is a must for any Harry Potter fan. These bookmarks are super simple – yet creative – and provide a handy way to save those precious books from being dog-eared. With some simple origami and cool designs, you'll create an enviable bookmark to take on the go. This project is great for kids and adults alike and will allow you to show your Harry Potter pride all around town. Which designs will you create?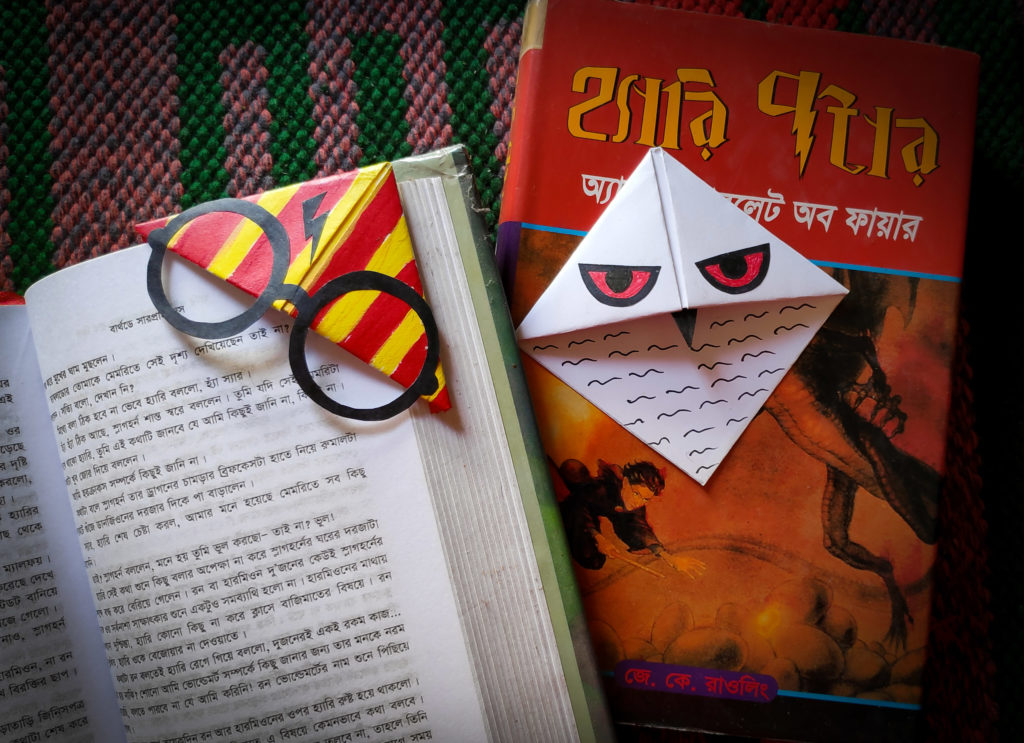 This one's for the budding authors – or those who want to get into a journaling practice. Or maybe you just want to add more dark academia vibes to your life. Either way, if you've ever wanted an easy way to make your own feather quill, this DIY is for you. Using these instructions, you could actually recreate the green ink pen that was used to write Harry all his Hogwarts letters!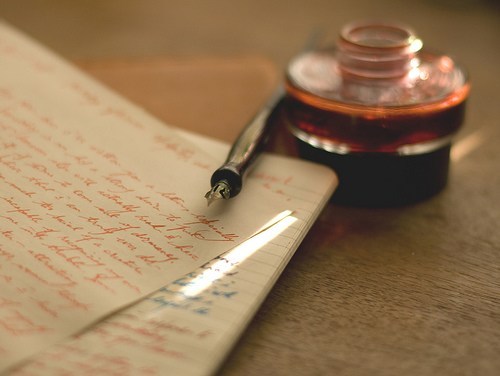 If you're a certified bookworm (or book dragon, if you prefer), then you probably carry around a lot of books. Whether it's a trip to the library or you simply have a couple of books on the go, it's handy to have a book bag. So why not give DIYing your own book bag a go with these cool Harry Potter-themed felt bags? While it may seem a little more intimidating than other projects, this DIY is quite simple and leaves a lot of room for creativity.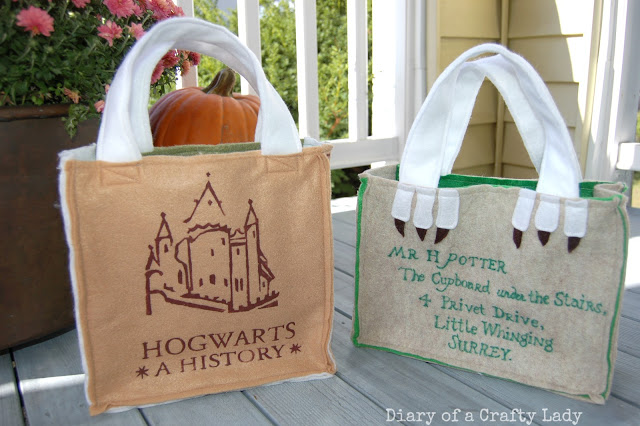 For someone wanting more cute Harry Potter-themed decor in and around their house, these spell books are just the thing. Turn some sad, old books into cool versions of Hogwarts textbooks – perfect for your bookshelf, coffee table, or as part of a costume. This DIY may be simple, but the end result looks so good, you'll want to make at least a couple. It also comes with templates to help you get started!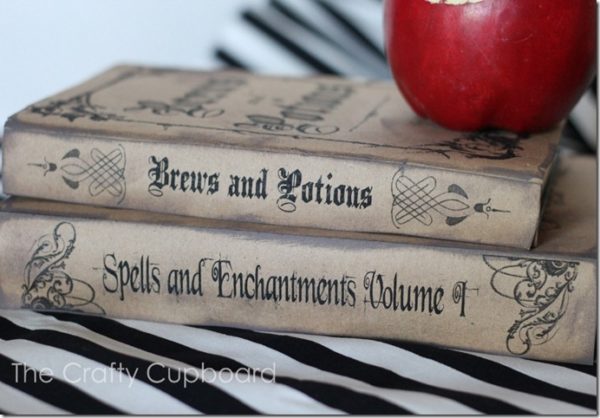 This one is too adorable for words. Make your very own Monster Book of Monsters with some simple felt, googly eyes, and a book box. Perfect for an afternoon of crafting with the kids – or simply as a cute personal project – these book boxes can be customized and embellished however you like. It's also a great place for storing a favorite book or other precious items. Nobody would dare go near this book box!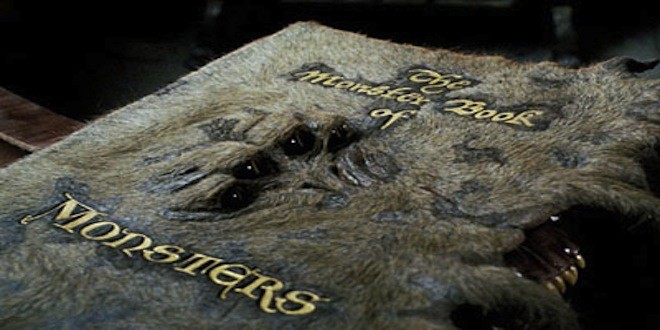 Using actual pages of books for DIYs is a bit of a controversial topic, but on the other hand, you can't deny how great these Harry Potter tile coasters are. Immortalize your favorite passages and pages from Harry Potter on these simple coasters and build a cool custom collection. If you're against book massacres of any kind, you can always photocopy your pages!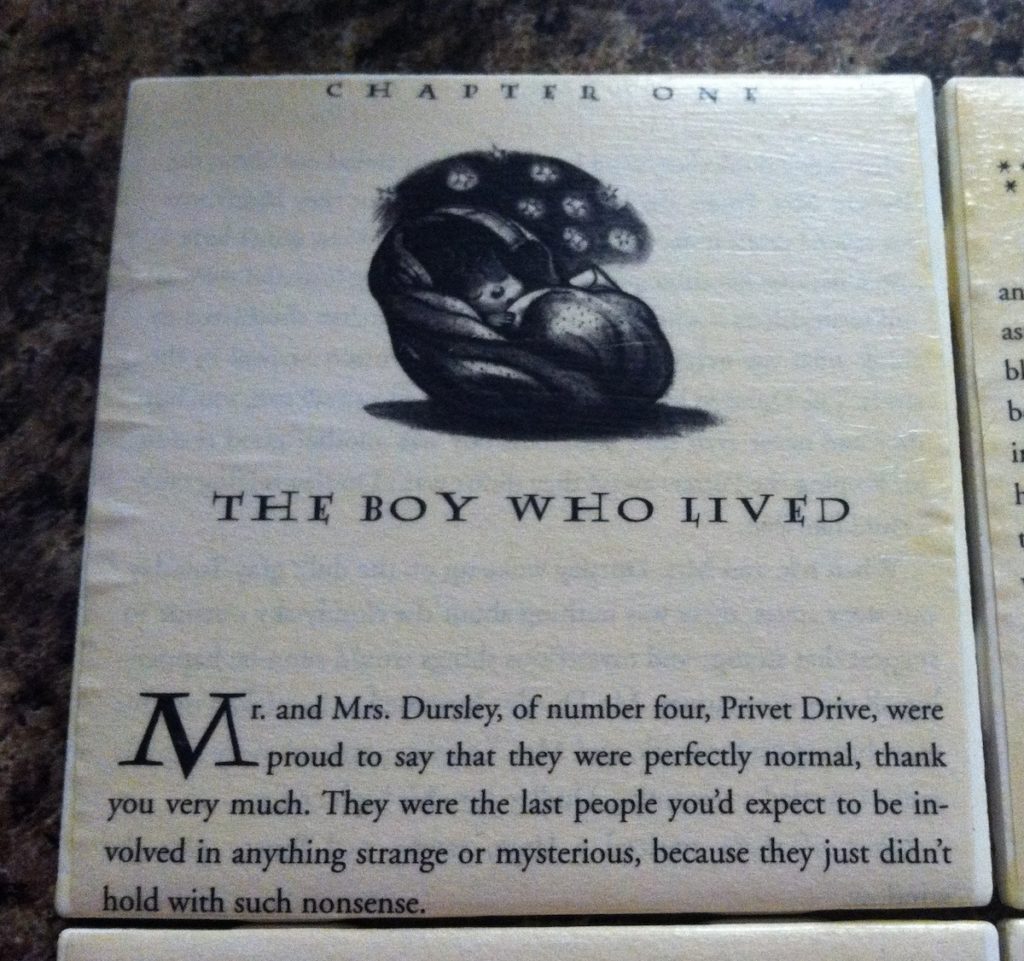 As you can see, we've got book DIYs for any Harry Potter fan. Whether you're looking for a fun afternoon, a kid-friendly activity, or some fun decor for your own space, we've got you covered. DIYs are great because you can customize and personalize each project, adding your own special flair – we can't wait to see what you create.
Did you know that you can submit your very own DIY ideas to Mugglenet? If you have a cool idea or project that you'd like to share, check out our submissions page here. Keep crafting!
Want more posts like this one? MuggleNet is 99% volunteer-run, and we need your help. With your monthly pledge of $1, you can interact with creators, suggest ideas for future posts, and enter exclusive swag giveaways!
Support us on Patreon