Magical Baby Gifts for Potterhead Parents – Part 2
Thank Merlin for all the Harry Potter-inspired baby gear out there. Now that the first Potterheads are starting families of our own, we're bringing magic to the next generation. It's never too early to start reading to infants, so even the tiniest members of the fandom can share in the wonders of the wizarding world.
A few days ago, we shared 20 of our favorite gifts for a baby shower. Here are 20 more must-haves for parents and their littlest Potter fans.
1. DIY Harry Potter Diaper Cake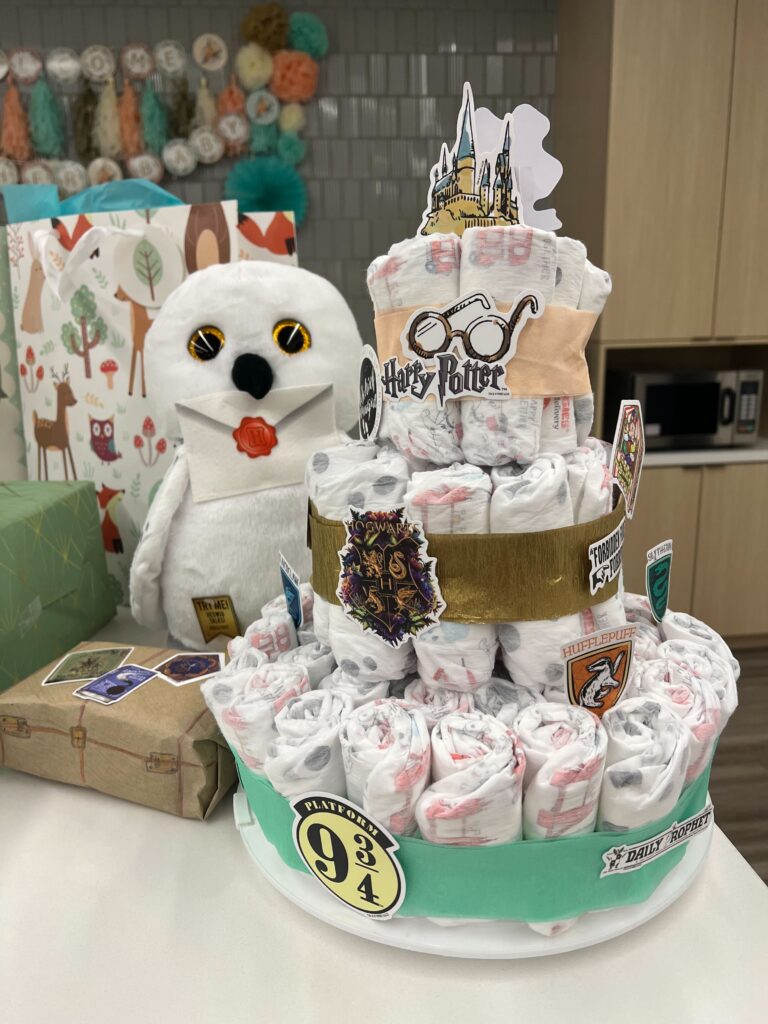 You've probably seen the DIY diaper cakes that frequently pop up at baby showers, but this is next level. Show your favorite parent-to-be that you care by following any simple diaper cake tutorial and then adding some Harry Potter stickers.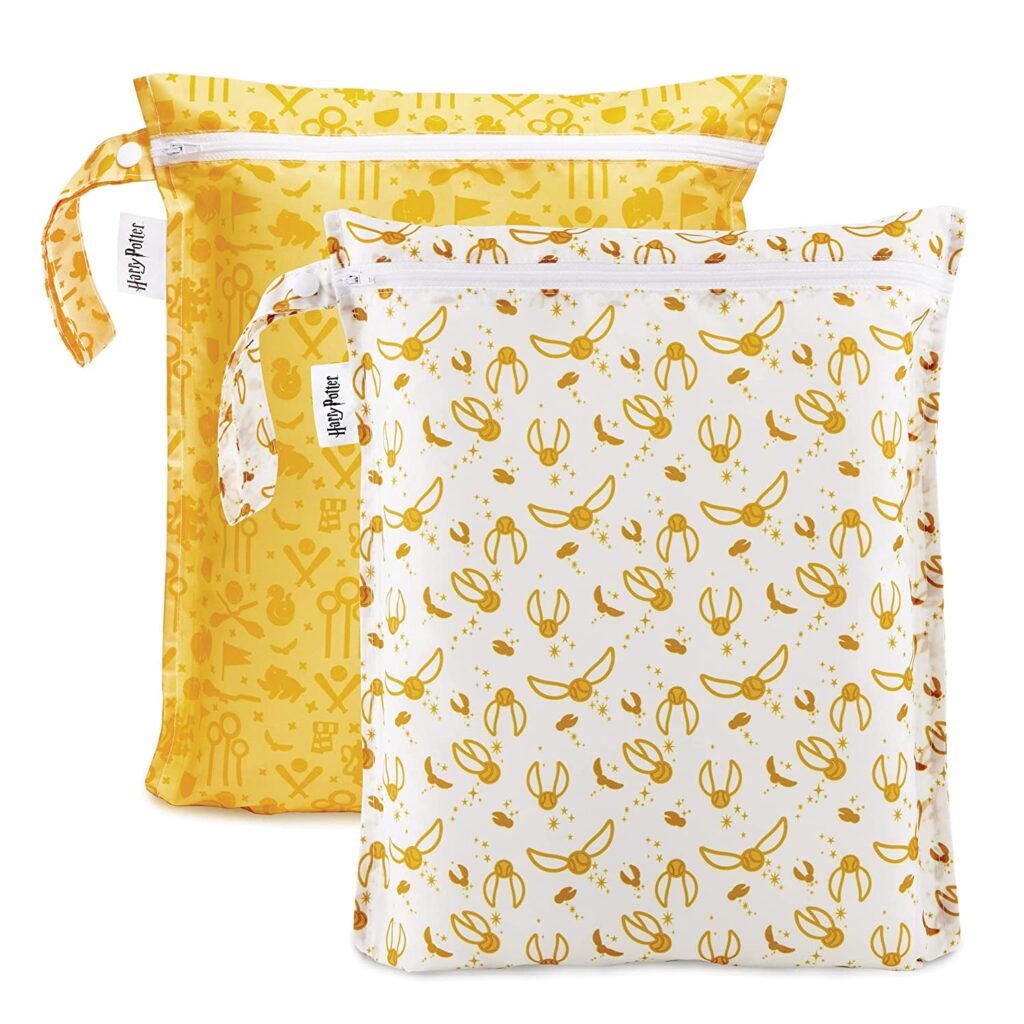 Wet bags are incredibly useful. They can store used diapers (both cloth or disposable) as well as wet bathing suits or soiled clothing while you're on the go. These bags come in gender-neutral Quidditch prints.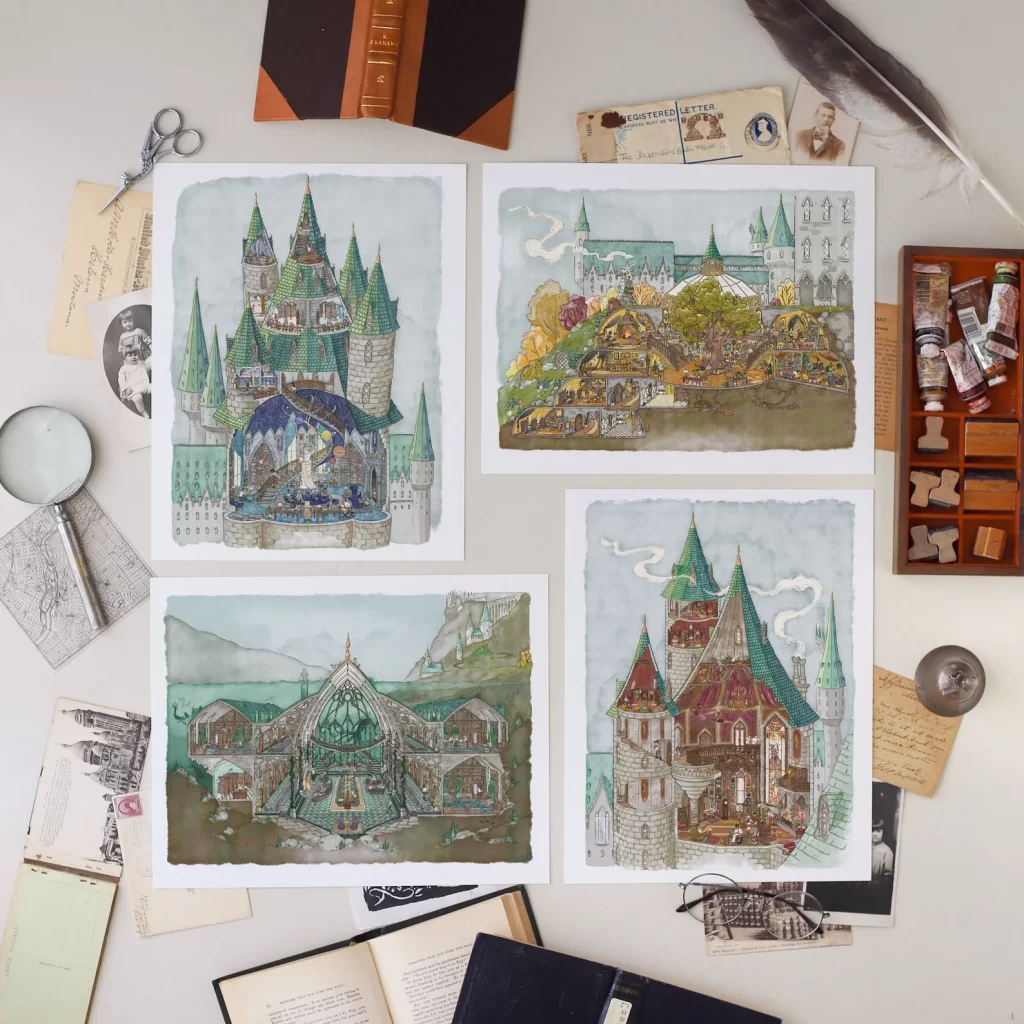 We adore all of DashofKnutmegg's art prints, and they're charming for nurseries. The common room set showcases cozy corners for each Hogwarts House like pages out of a storybook.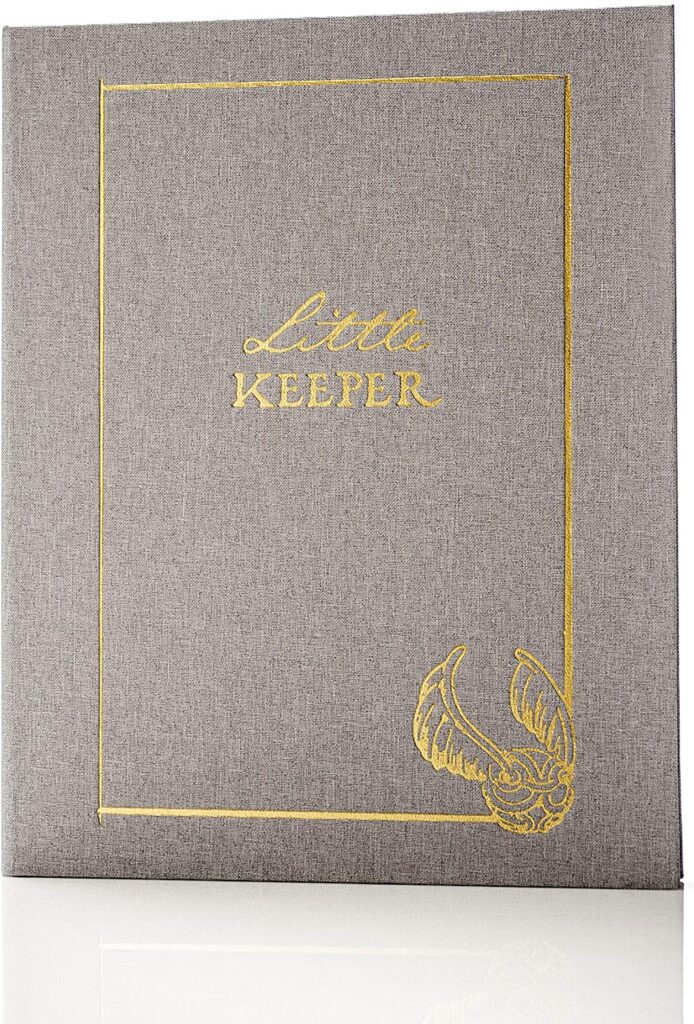 Every new parent needs a place to record all of baby's firsts and favorites. This "Little Keeper" journal from Conquest lets you capture memories from the baby shower through age five.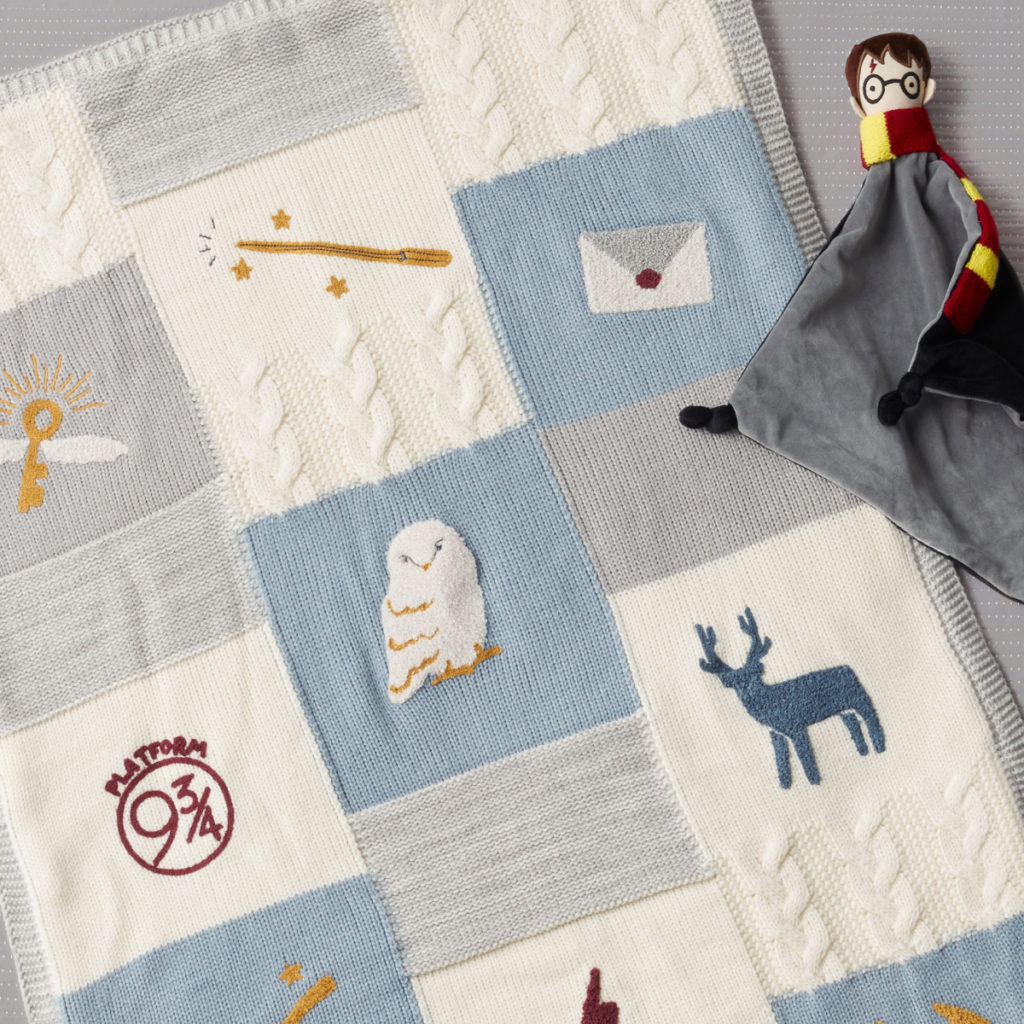 This high-quality blanket features icons like Hedwig and a magic wand, and it can be monogrammed with the baby's name. Any Potterhead parent would be thrilled to receive such a beautiful gift.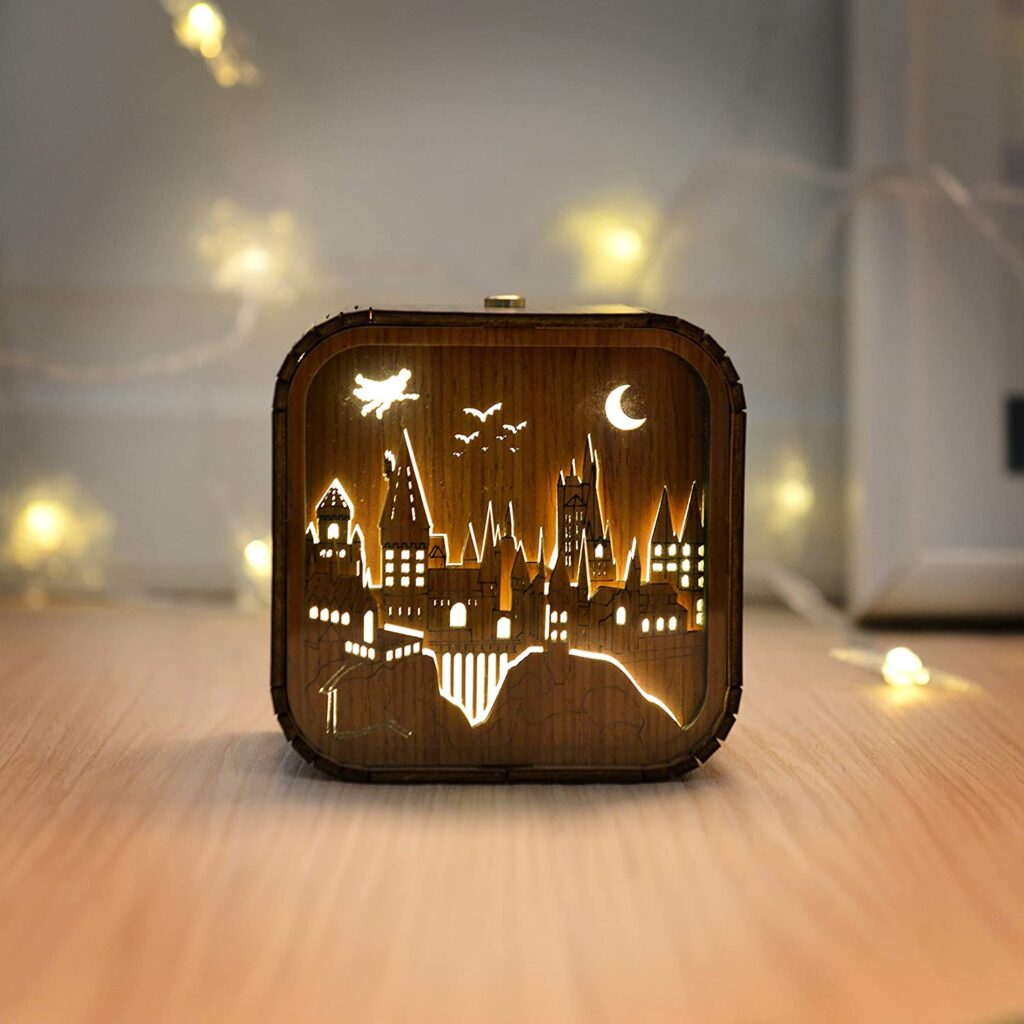 This giftable music box will delight parents and their little ones as it plays a sweet rendition of "Hedwig's Theme." It even serves as a nightlight to cast a cozy glow over baby's bedtime routine.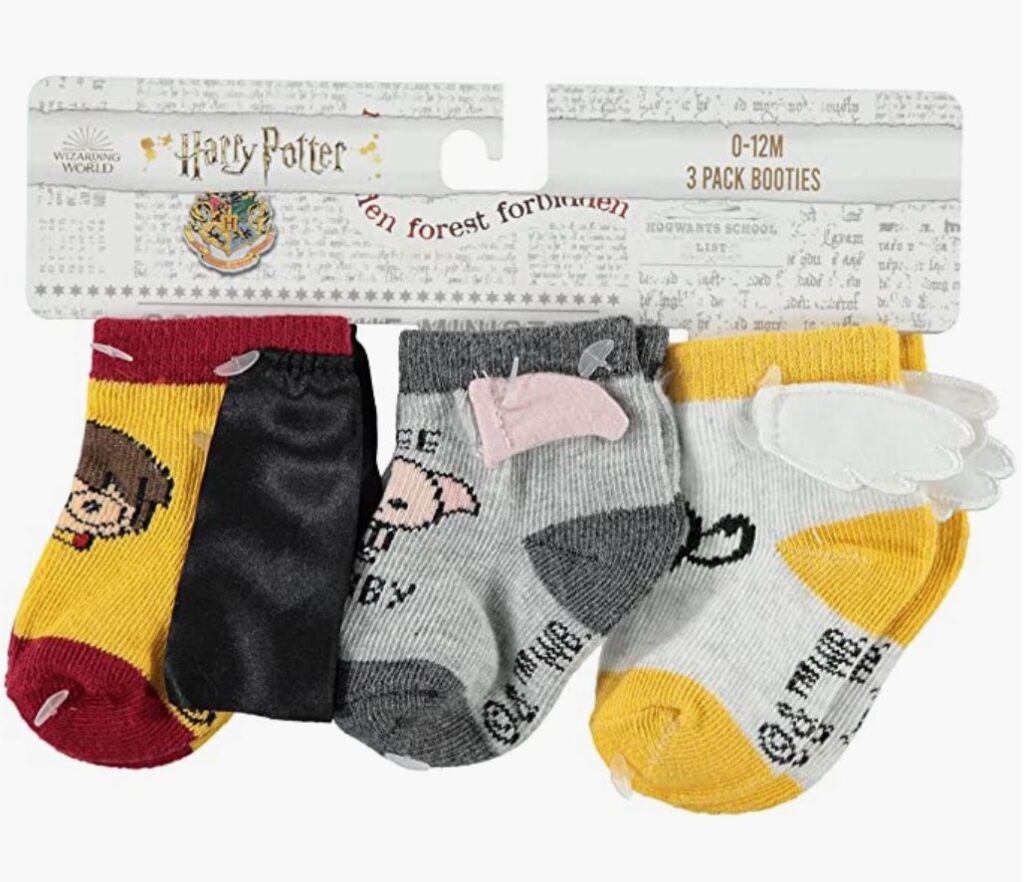 Keep the baby's feet warm with these adorable, teeny tiny socks. The set of three includes Harry, Dobby (of course), and Hedwig, and each pair has a little 3D detail.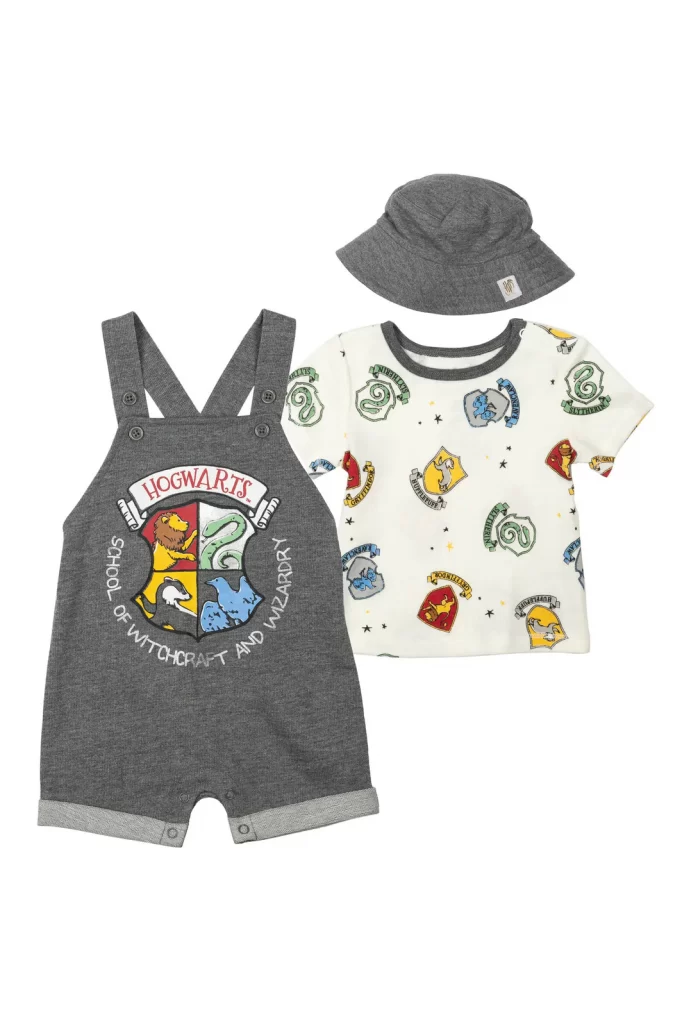 Imagikids has so many cute outfits, and we're obsessed with this overalls set. It's perfect for dressing up any baby in summer, and the hat shields baby's head from the sun.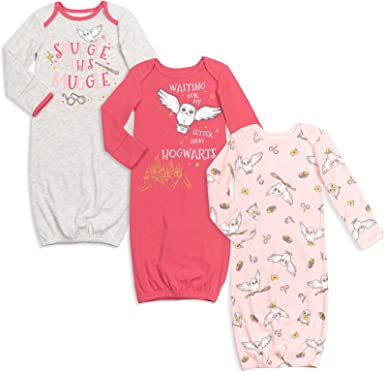 The little Muggles may have to wait several years for Hogwarts letters, but they can sleep in style with these nightgowns. The elastic bottoms are essential for easy nighttime diaper changes.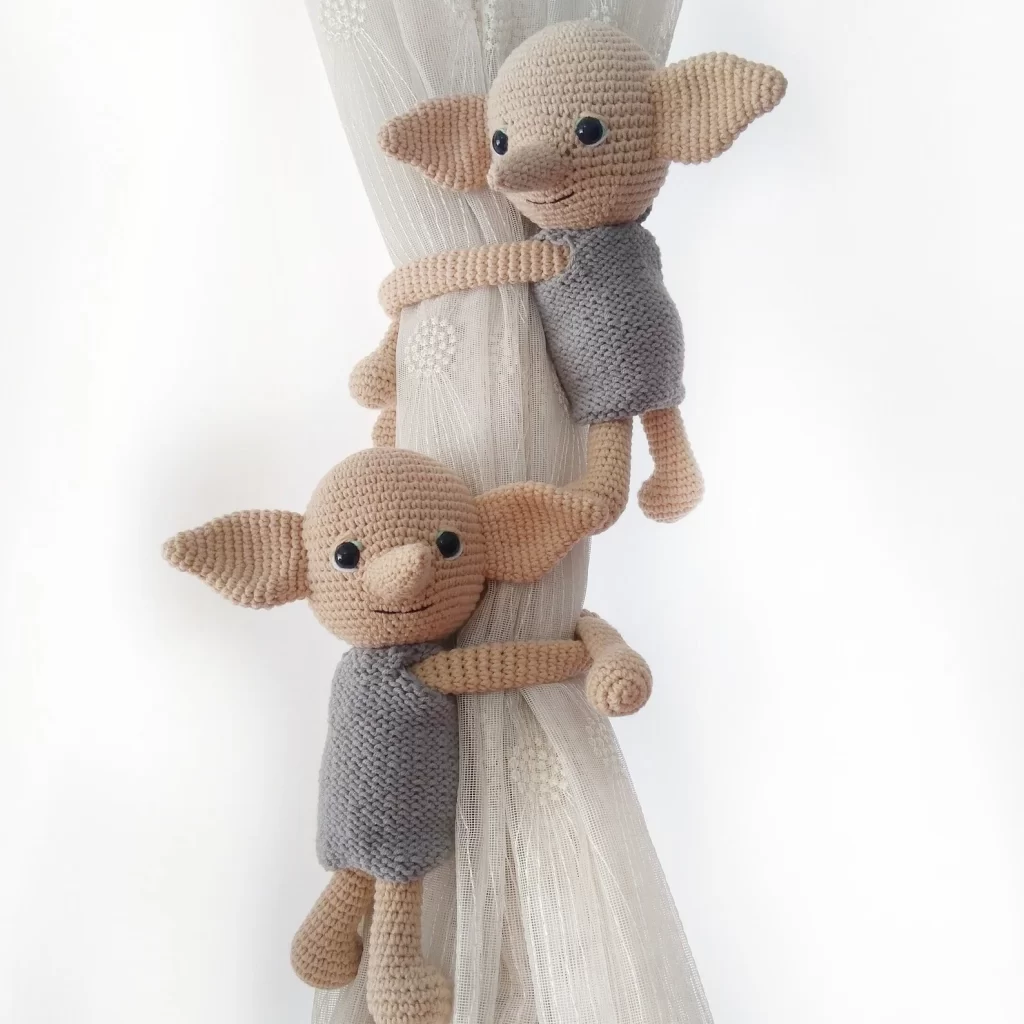 Let Dobby hold back the curtains of the nursery with this adorable set from AfsaStore on Etsy. These sweet handmade Amigurumi figures can also be played with.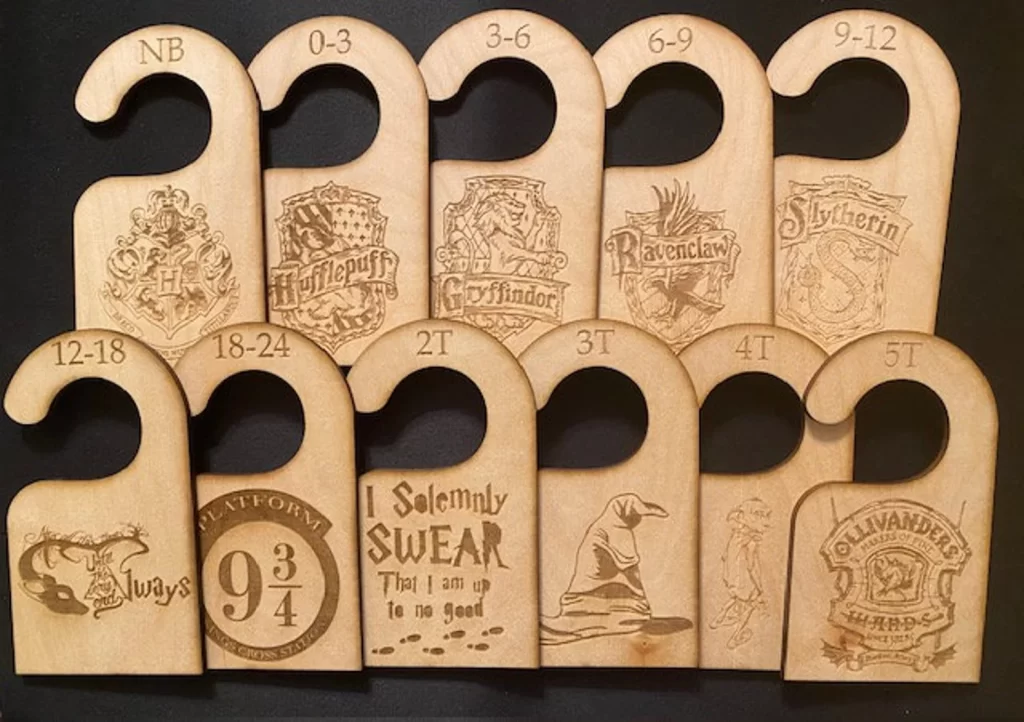 While sorting through baby clothes, new parents will appreciate organizing the closet with these hanger dividers. Best of all, they'll last from the newborn stage all the way to size 5T.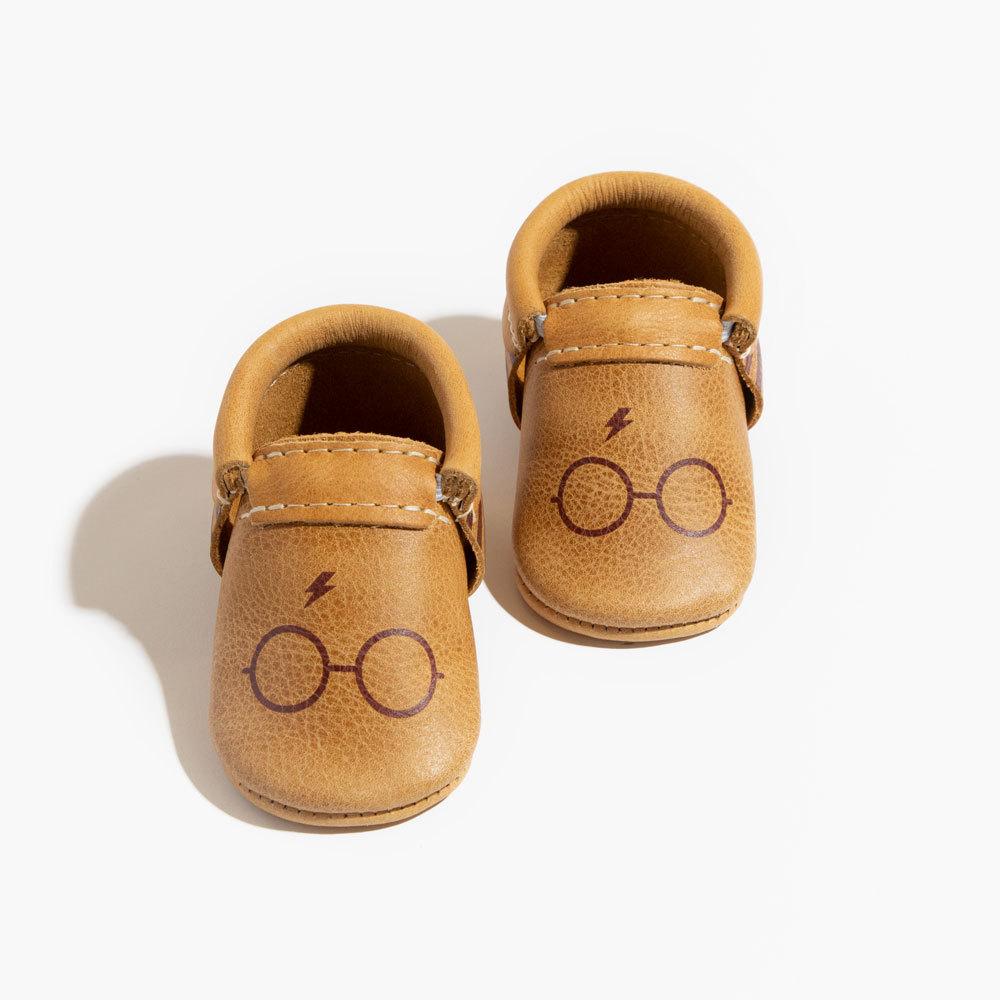 How adorable are these little shoes from Freshly Picked? There's a whole collection of Harry Potter designs, but our favorites feature the classic glasses and lightning scar.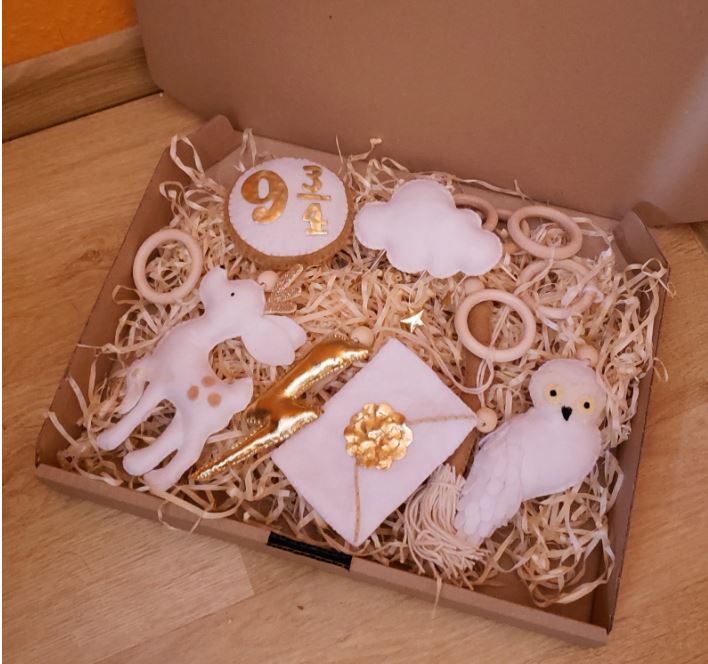 This set of toys is quite versatile. They can be used to make your own mobile, hang on a stroller, or put in a play gym. This includes seven magical shapes, such as a broomstick and a Hogwarts letter.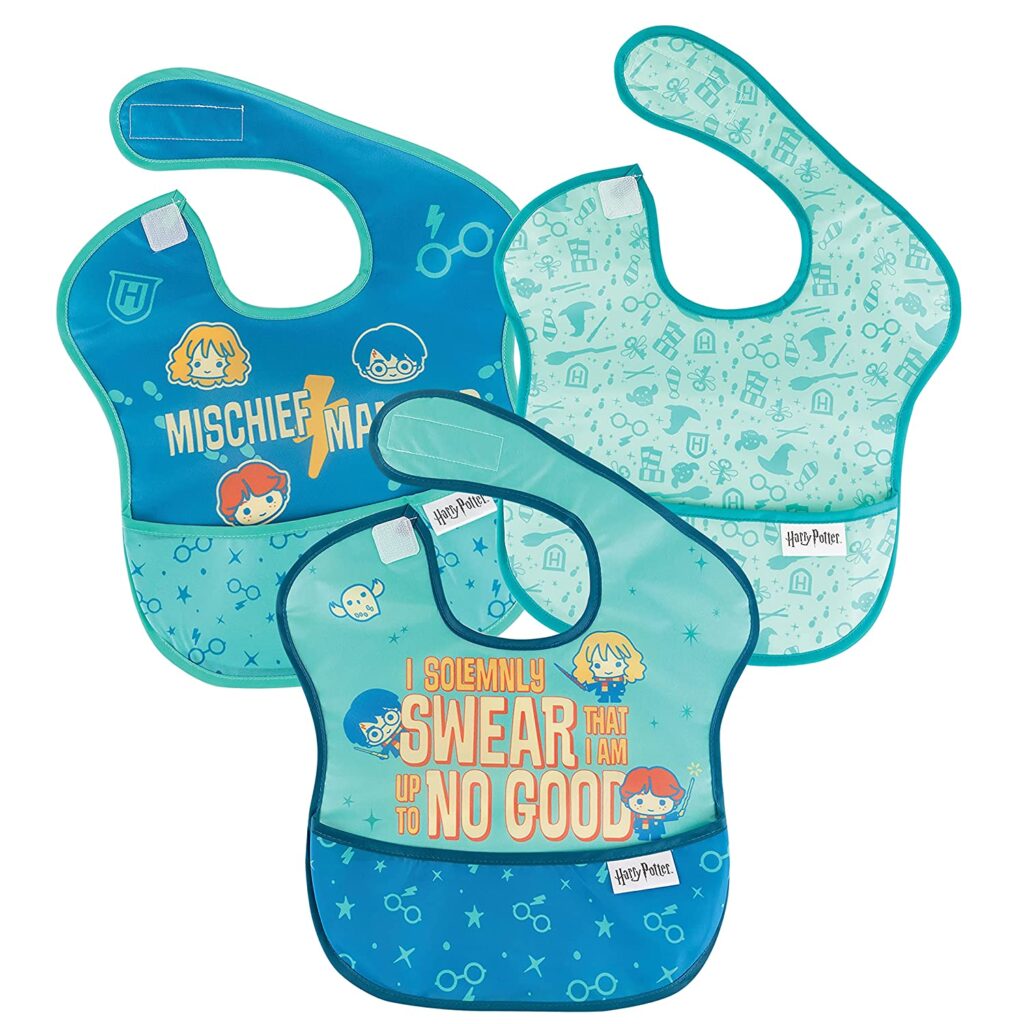 Bumkins bibs have a strong reputation with their waterproof fabric and catch-all pockets. There's an assortment of Harry Potter designs, but our favorite is the Mischief set.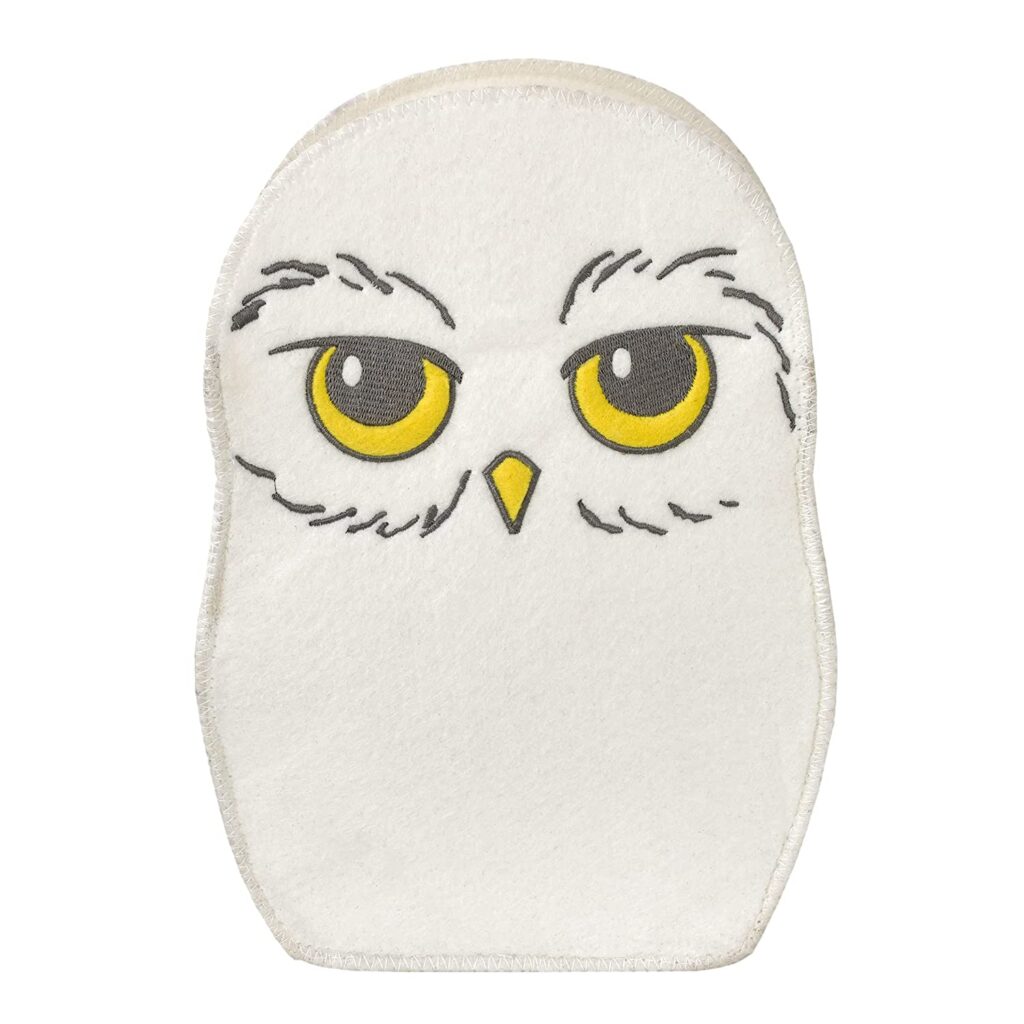 This felt caddy combines cuteness with utility; Hedwig can store baby's essentials, whether it's bottles and burp cloths or diapers and ointment.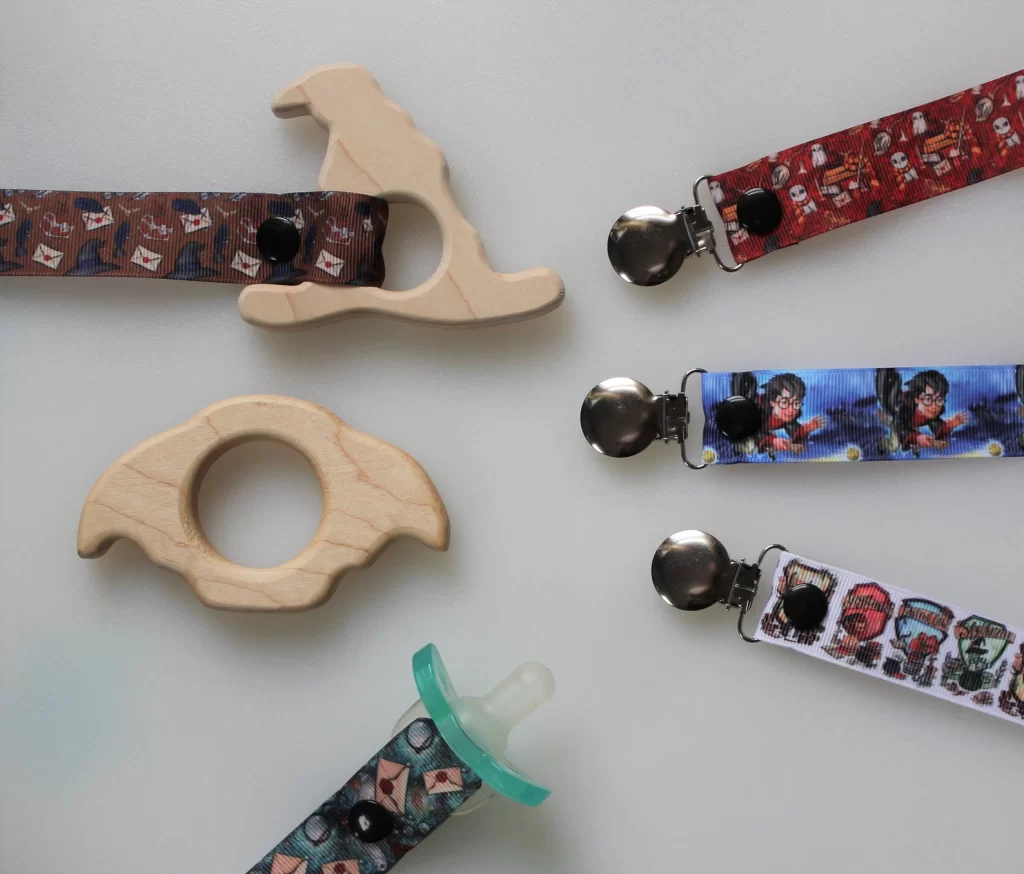 Infants can work on motor skills through the Montessori method with simple toys made from natural materials. These grasping toys come in different shapes and can come with a paci-catcher strap.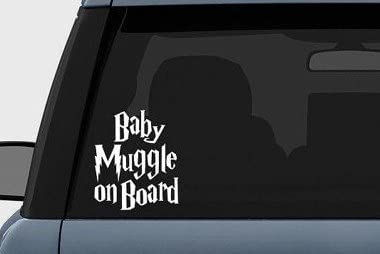 Let the road know there's a baby Muggle on board your vehicle with this decal. Besides displaying Potter pride, this alerts paramedics to the presence of infants in the event of an emergency.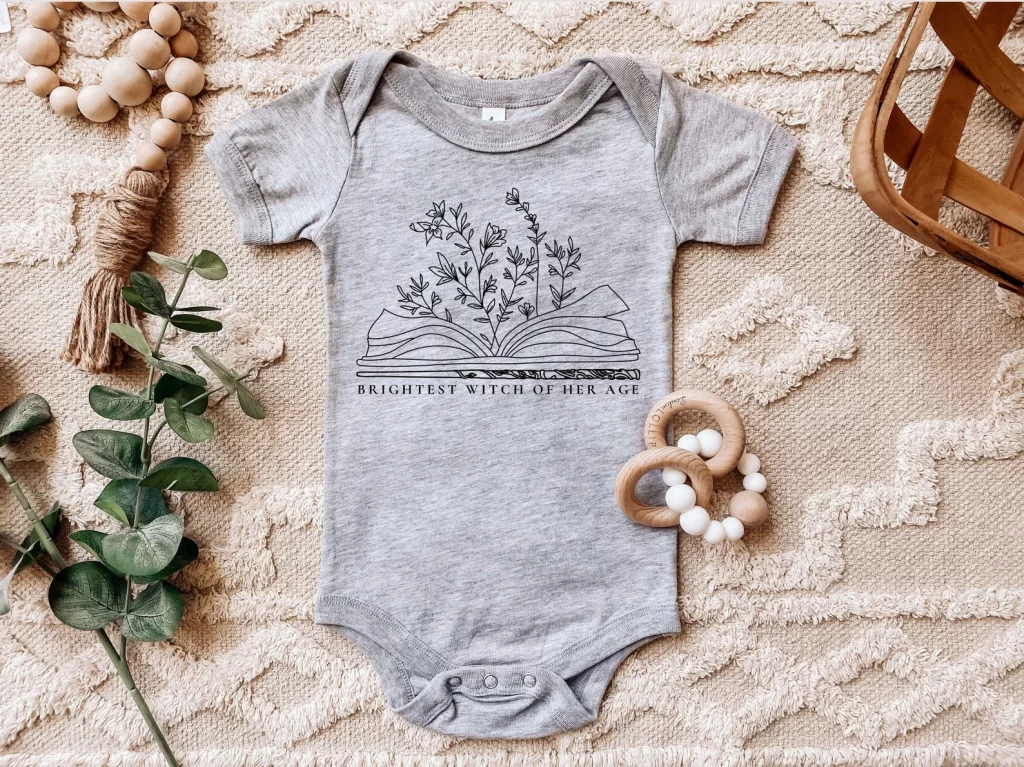 What could be sweeter than dubbing a little girl as the "brightest witch of her age" with this darling onesie from TheBookandCandle on Etsy? The design features flowers, a book, and Hermione's wand.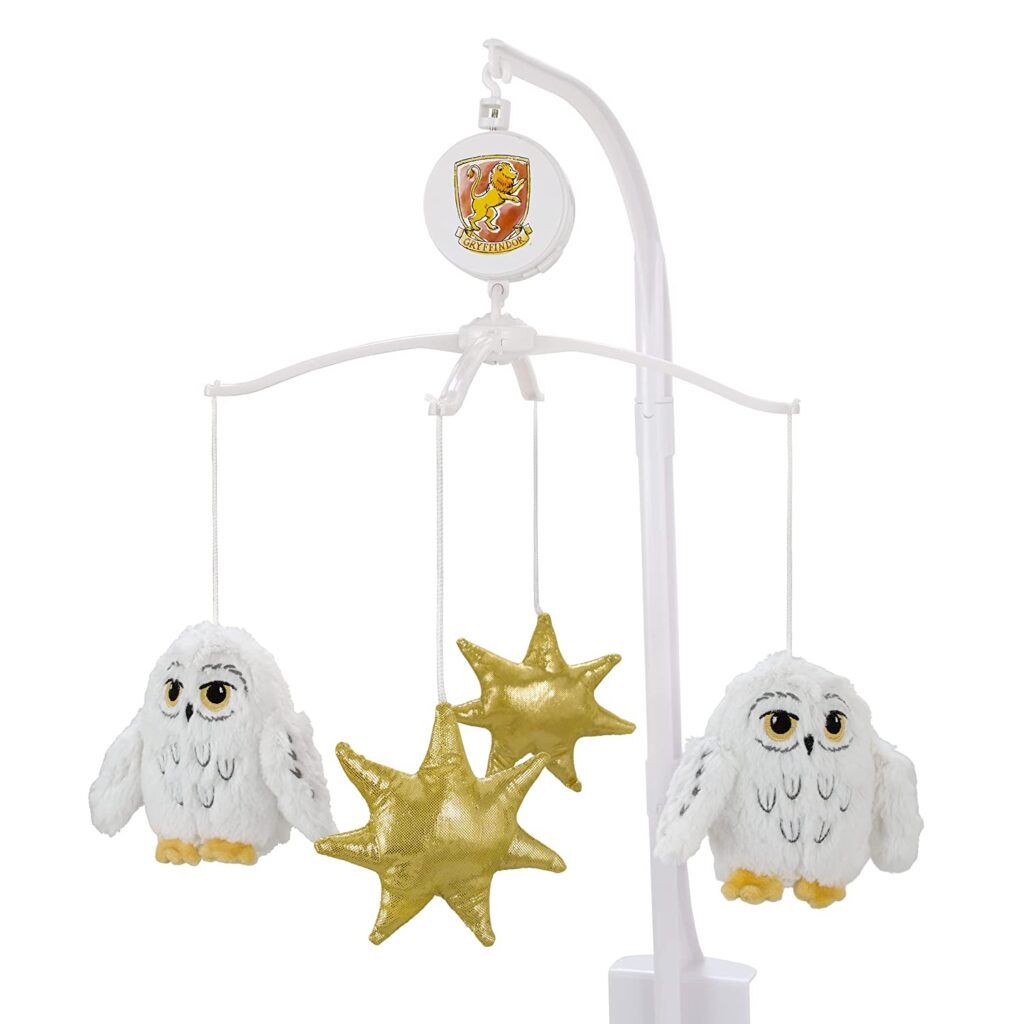 This officially licensed mobile with Hedwig and the stars from the book pages soothes babies to sleep with Brahms' famous lullaby. The set comes with everything you'd need for easy mounting.
Last but not least, document baby's growth with this baby blanket adorned with Hedwig, the Hogwarts Express, and numbers. It also comes with little felt frames for keeping track of the baby's age in each photo.
We hope you enjoyed this series of gifts for parents of little Muggles. Let us know what your favorite items are!
Did you know that MuggleNet is 99% volunteer-run? With your monthly pledge of $5, you can provide monetary support to our volunteers while becoming eligible for exclusive swag giveaways!
Support us on Patreon