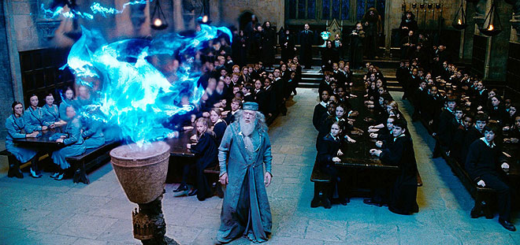 Which "Harry Potter and the Goblet of Fire" moments do you feel are underrated?
The effects of the Dementor's Kiss seem to bear some similarity to a certain neurosurgical procedure.
In this edition of "Stupefied," Hermione is challenged with constructing a very particular dungeon to investigate some especially devilish creatures. Will you rise to the occasion and help her?
We posted earlier in the week that images of some of the Wave 2 "Harry Potter" Pop! Vinyls had leaked, and now we have a press release from Funko showing us the official versions – as well as a never-before-announced product!
Keep the Dementors away with these delicious chocolate recipes, crafted especially for your Hogwarts House.
The "Harry Potter" Wave 2 figures from Funko POP! are coming! Read more about which characters are set to be featured here!
What really happened 20 years ago in the mind of Dudley Dursley during the Dementor attack in Little Whinging?
When museum visitors in Berlin were given the chance to vote on a name for a new species of cockroach wasp, they settled on referencing "Potter"'s Dementors because of how the wasp paralyzes its prey before eating it.
It's getting cold at the 2014 Sochi Wizolympics! The W.W.N.'s Lee Jordan reports on the magic-intensive Ice Course at the Firebird Stadium, as well as the exciting final round at the Avalanching event, while Glenda Chittock greets the teams of Expedition Wandless as they race to reunite with their wands.