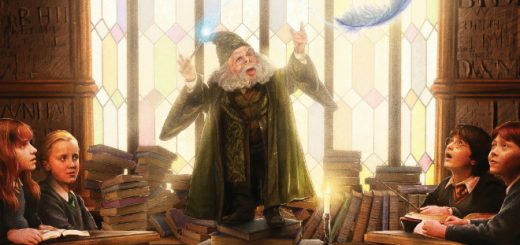 Ever wonder what books Professor Flitwick reads in his free time? We're traveling to Hogwarts to find out.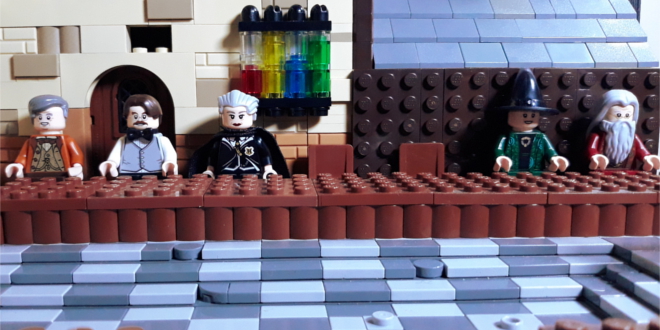 In celebration of National Craft Month, check out the build of this custom LEGO Great Hall.
The Sprout-Flitwick shipping debacle continues with a comment from J.K. Rowling. Who knows what is official canon anymore?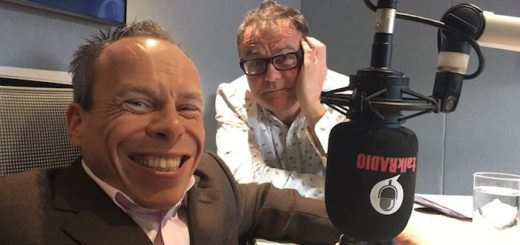 Warwick Davis discusses the responsibilities of bringing beloved books to film and the lasting legacy of "Harry Potter".

According to the House editions of "Philosopher's Stone", two of our favorite Hogwarts professors were in a long-term relationship that didn't work out.
Professor Flitwick, What was the Charm Fred and George Weasley used to create a swamp in the hallway when they made their exit? I know you kept part of it because you thought it was a great piece of Charmwork. Is it still there though, after the Battle of Hogwarts? And have you kept any of the fireworks they used? Do you happen to know the Charm for making those? Thank you for your reply, a Ginger Gryffindor
Professor Flitwick,
What does it take to be a Ravenclaw? The sorting hat described Ravenclaw students as intelligent people who are eager to learn. What happens if you only fit part of the description? For instance you are eager to learn and understand the importance of education but you don't share the extreme intelligence that other Ravenclaws have. Is Ravenclaw a place where students are eager to learn and take school seriously or is it a place where intelligent and sharp minded people study?
Inquisitive Ravenclaw
Professor,
when a disillusionment charm is performed..does it work only the person on whom its being performed or on anything this he is holding or is in contact with at the moment of the charm being performed?
Dear Professor Flitwick,
Does Hogwarts offer a choir? If so, can I join?
Yours sincerely,
Francesca of Hufflepuff