Seven Magical Ways to Practice Social Distancing
The current COVID-19 outbreak is affecting people in unprecedented ways around the world. Major events have been canceled, businesses are closing their doors, and millions are staying home from work and school.
These decisions are rooted in social distancing, a practice that has been recommended by the Center for Disease Control and Prevention (CDC) and World Health Organization (WHO). Social distancing means avoiding physical contact with others in an effort to limit the spread of a virus. Experts are urging everyone to avoid public places and crowds as much as possible, even if you aren't showing symptoms.
Isolation can be maddening, especially amid frightening disinformation. In dark and uncertain times, it's important to stay informed via reputable sources. Still, frequently checking the news can be overwhelming, harming your mental health. It's therefore equally important to entertain yourself, keep busy, and maintain virtual contact with others.
Here are MuggleNet's tips for keeping busy during social distancing. While we cannot be in close proximity, we can still be there for one another.
Read the Books
Has it been a while since you reread the Harry Potter series? Do you have unloved copies on your shelves, like illustrated editions or translations? Now could be the time to revisit Hogwarts through a different set of pages. You could also follow along with chapter-by-chapter podcasts such as Alohomora! and Accio Politics for a new perspective.
Alternatively, read something new. Consider checking out J.K. Rowling's Cormoran Strike novels. There are also millions of other young adult, mystery, and fantasy ebooks available through modern technology. Staying home is the perfect occasion to bury your nose in a good book.
Watch the Films
The Harry Potter films amount to over 1,100 minutes of movie magic. What's more comforting than the familiar storytelling brought to life by Daniel Radcliffe, Rupert Grint, and Emma Watson? That's not to mention the two Fantastic Beasts films that are available digitally, including the extended cut of Fantastic Beasts: The Crimes of Grindelwald.
Movie nights are still possible! There are many tools at your disposal for watching films online with friends. Though you may be in different places, it's easier than ever to share these experiences virtually in 2020.
Be Creative
March is National Craft Month! In between revisiting scenes from Rowling's series, why not create something? Fanart continues to explode online. You can share drawings, paintings, cross stitches, and crochet creations with the world.
Staying home is an opportunity to try a new art form. One thing that doesn't require a trip to the craft store is writing. This could be your chance to write the fanfic you always wanted to read or contribute an essay to The Quibbler.
Get Competitive
Break out those board games, puzzles, and LEGO sets; break up the monotony by challenging your friends to fierce competitions. A video call can easily become a trivia showdown.
Similarly, video gaming is perfect for a time like this. Through multiplayer or streaming, friends can stay connected. The LEGO Harry Potter games are popular, and all sorts of games have fun options: Try building Hogwarts in Minecraft or becoming a spellcaster in The Sims 4: Realm of Magic.
Explore the Web
There's plenty of magic online for banishing boredom. Fans all over the world contribute their art and ideas, from cartoons to makeup tutorials. Have you seen all the parodies on Youtube or rewatched them lately for a good laugh with a dash of nostalgia?
Take this time to dive into fanfics, explore fun theories, or check out any of the thousands of articles here on MuggleNet. From recipes to reviews, there's something for everyone.
Stay Active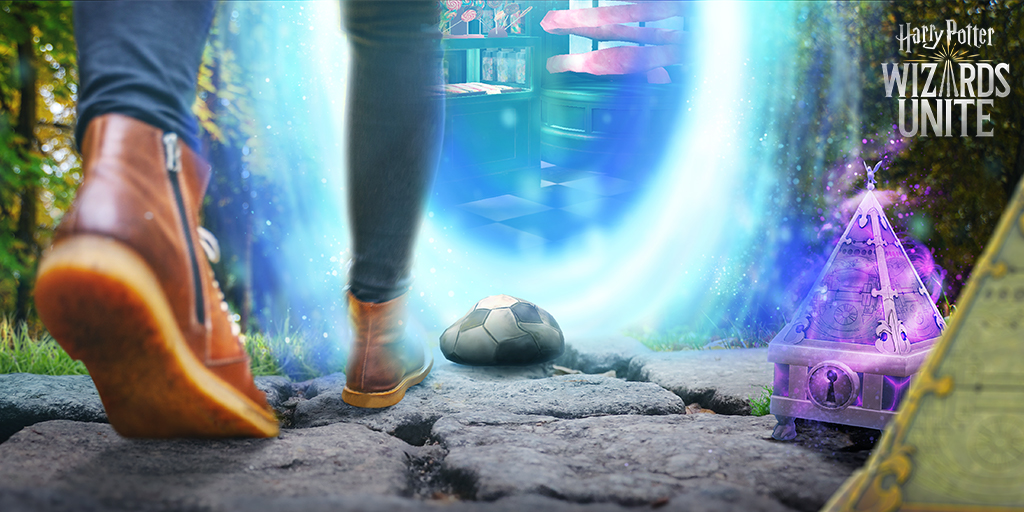 We don't recommend becoming glued to your couch. Staying active is still very important for your health. You can join Dumbledore's Fitness Army with some at-home workouts, and there are many Harry Potter-themed workout and yoga routines available online.
Experts say that you don't have to stay cooped up; you can still head outside for a walk, run, or bike ride. Enhance these activities by bringing Wizards Unite or a podcast along – just be aware of your surroundings and keep one ear free of headphones.
Make a Donation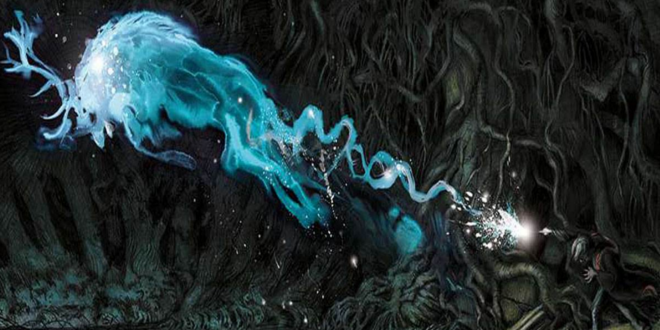 If you have the means, consider donating to relief organizations doing important work during this crisis. Hospitals, nursing homes, homeless shelters, and others on the front lines could really use your support.
COVID-19 is affecting many people financially, such as small business owners, parents seeking childcare, and the suddenly unemployed or laid off. Now is a great time to contribute what you can, or at the very least, check in on loved ones – especially those at risk – to see if they need anything.
Let's all remember that love, not hate, is the driving force that defeats evil. Our hearts go out to those experiencing COVID-19. We hope that our readers stay well in mind, body, and spirit.