Ten MORE Wizarding World Characters as Candle Scents
'Tis the season for taking extra care of yourself and your loved ones, and what completes a cozy ambiance better than burning the perfect candle? Last week, I shared ten decadent candle scents and their corresponding characters from Harry Potter and Fantastic Beasts. The Candle Day sale is going on now at Bath & Body Works, and I'm completing my list by sharing ten more pairings featuring some of their best sellers and the most loved witches, wizards, and Muggles. I also sprinkled in some thoughtful fan-made candles that can be purchased to support small businesses this holiday season.
Ginny Weasley: Gingham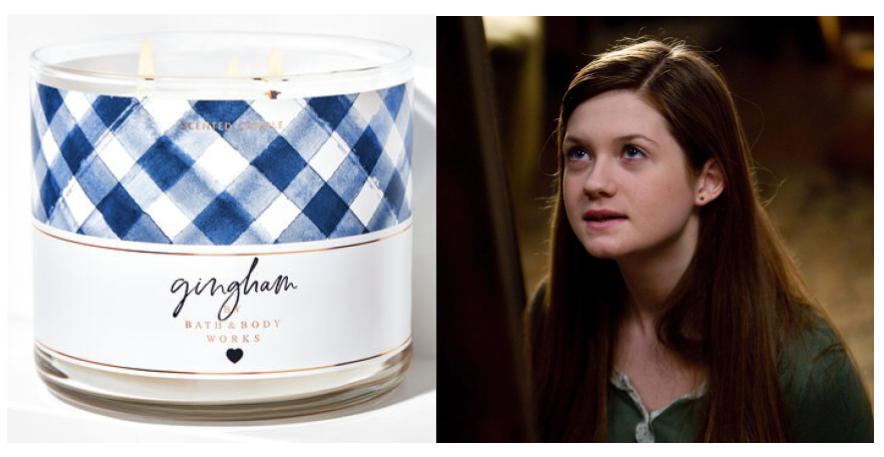 Bath & Body Works' bright, floral candle is iconic, and it must therefore be applied to the #1 girl at Hogwarts. Ginny is supposed to have represented the "something flowery" that Harry recognized from the Burrow when he inhaled the scent of Amortentia (HBP 183). Gingham is always there for you, just like the youngest Weasley.
Neville Longbottom: Herbology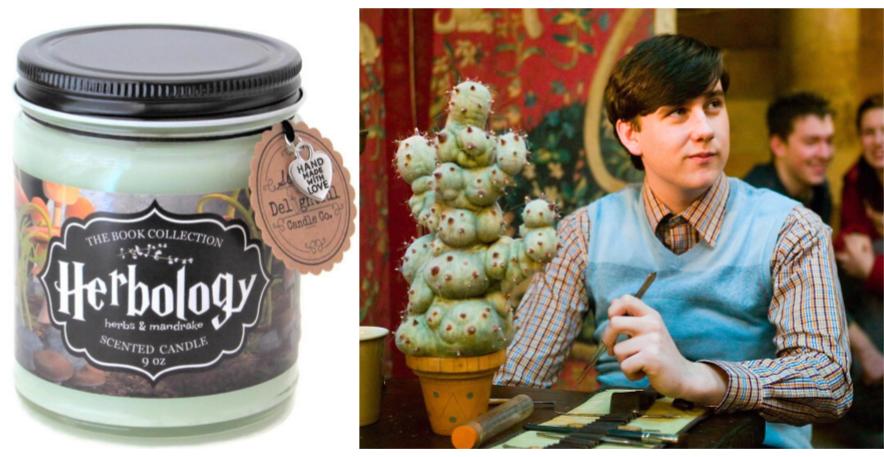 Never underestimate Neville Longbottom. His love of magical plants makes for the perfect candle pairing, so if you have a Neville fan on your gift list, look no further than this fan-made candle. Scently Delightful's celebrates the study of Herbology with notes of herbs, citrus, musk, and "earthy mandrake root."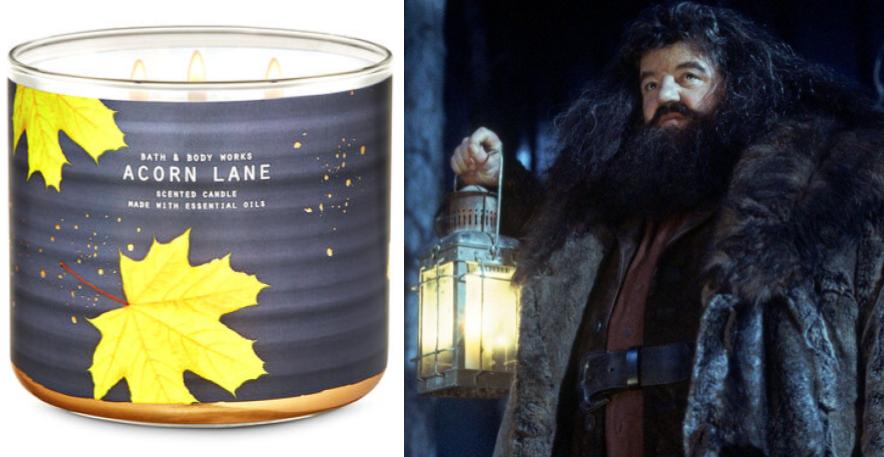 J.K. Rowling once wrote that she deliberately gave Hagrid a wand of oak because this tree is "King of the Forest" and fits his role as a strong and steadfast protector. I must therefore assign Hagrid a pleasantly oaky candle, Acorn Lane, which transports me to a vision of hiking through the Forbidden Forest.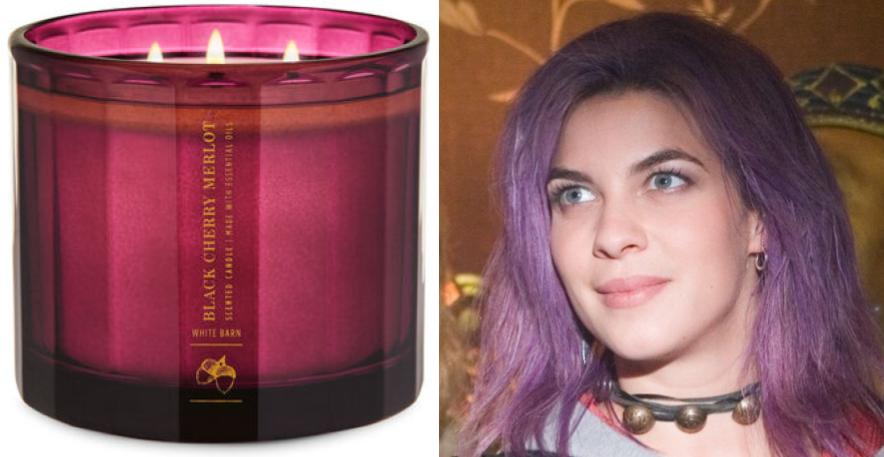 We all have our own headcanons for these beloved characters, don't we? Well, this TikTok by @costumingcaroline lives in my head rent-free, featuring a hilariously on-brand Tonks cosplay. It also inspired my choice for the Metamorphmagus: Black Cherry Merlot, a sweet yet wild candle.
"Rich Mahogany, Black Teakwood, Dark Oak, Frosted Lavender…" With a description like this, it's a no brainer; Mahogany Teakwood is the perfect aroma to give your home big Sirius Black energy. As a bonus, I must recommend the high-intensity version to accomplish a Bellatrix Lestrange-esque vibe.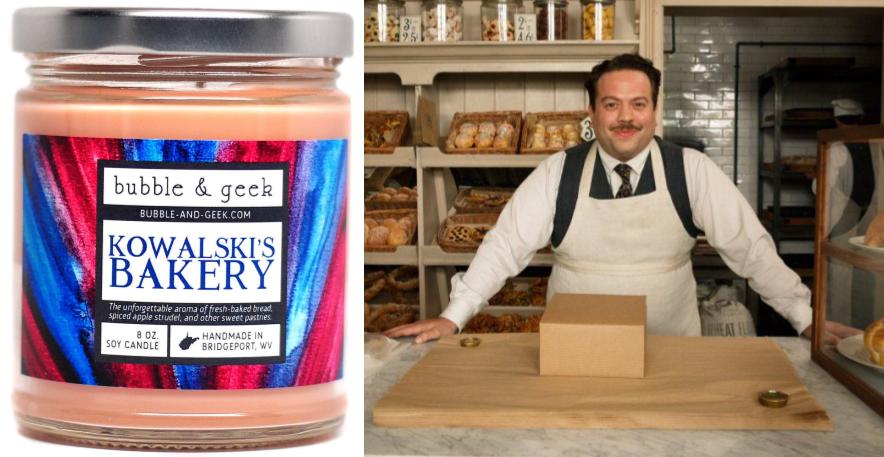 While the previous candle is dark and edgy, this one is sugary and warm, just like my favorite No-Maj, Jacob. I hope we get to see more of Kowalski's Bakery in the next Fantastic Beasts film since it's one of the shops in this universe that I'd most like to visit. For now, I'll gladly settle for this gourmand candle from Bubble and Geek.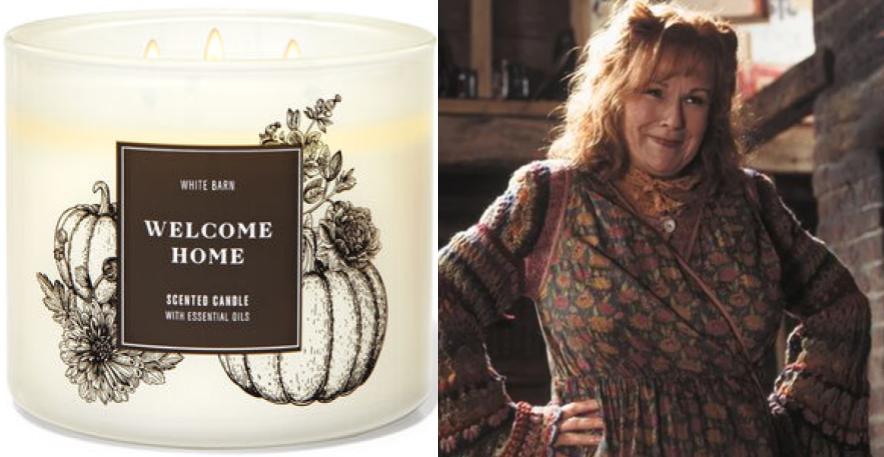 If I could take one of Mrs. Weasley's comforting hugs and transfigure it into a candle, this would be the result. Welcome Home from Bath & Body Works smells like cinnamon, warm apple butter, clove buds, and brown sugar. In other words, now you can bring the scent of Molly's cooking into your home and imagine spending the holidays at the Burrow.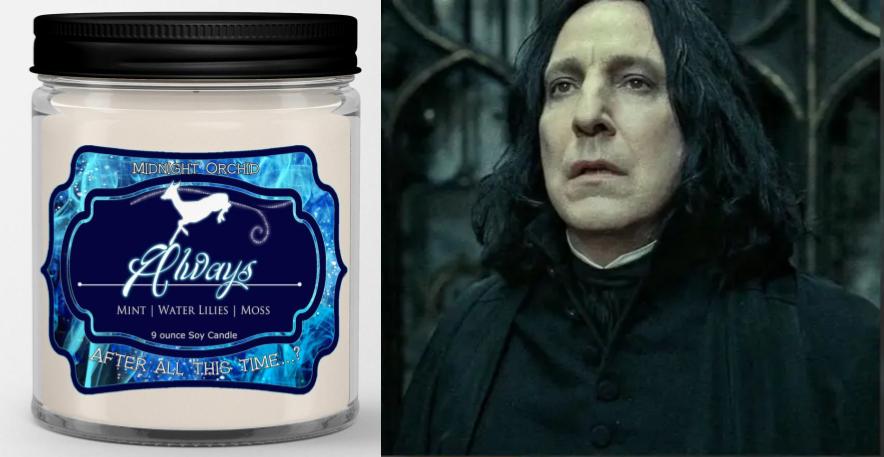 While Snape himself might be a slimy, oily git, this fan-made candle inspired by the Potions Master is the exact opposite. Midnight Orchid Co. aptly combines the aromas of lilies and mint to create a fragrance that beautifully embodies the spirit of that most famous of Potter quotes: "'After all this time?' 'Always,'" (DH 687).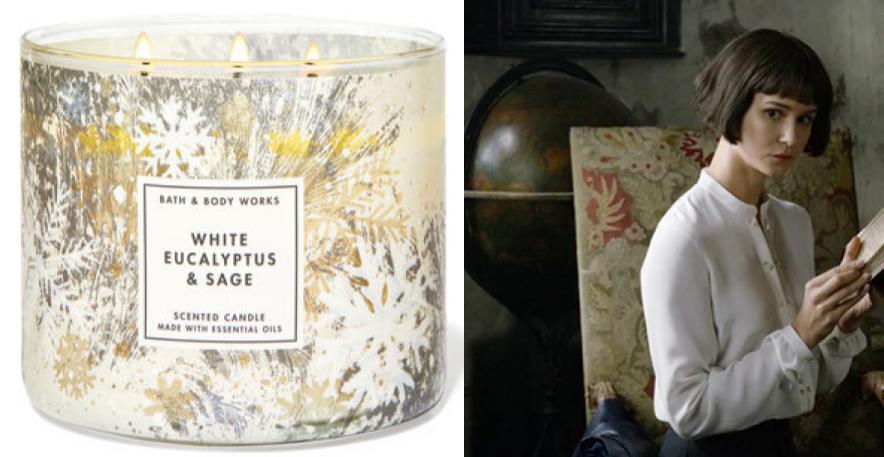 With notes of eucalyptus, sage, and frozen pine, this candle seems like a no-nonsense choice. I imagine career-focused Tina would go for something with essential oils and a clean, fresh scent so as not to distract while she pored over pieces of parchment on her work desk. Fantastic Beasts fans, look no further!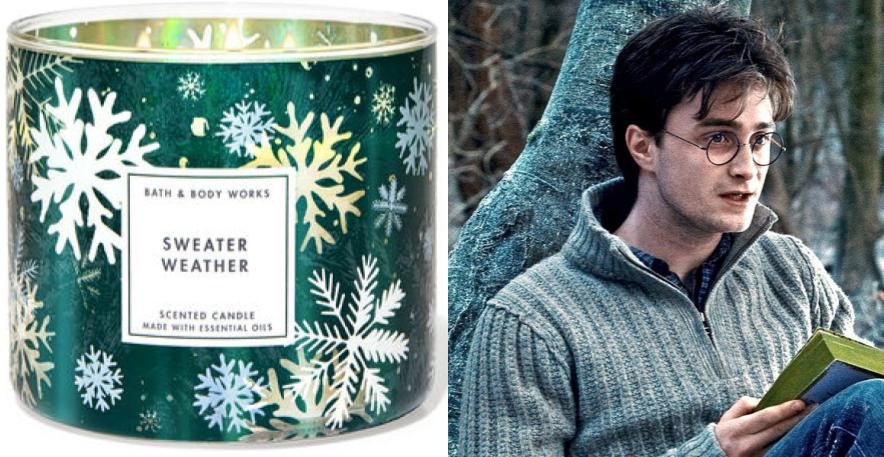 Finally, I must give my all-time favorite candle scent, Sweater Weather, to the Boy Who Lived. For one thing, Harry in his Weasley sweater at Christmas is a whole vibe. But in all seriousness, this candle truly is perfect. Close your eyes, breathe deep, and let the aroma of fresh woods and juniper berry paint a picture of you flying your broomstick over the Forbidden Forest or studying in the cozy Gryffindor common room. You're welcome.
What do you think about these candle pairings? Share your thoughts in the comments, and let us know if you plan to get any of these candles to enhance your space or give as a thoughtful gift.
Want more posts like this one? MuggleNet is 99% volunteer-run, and we need your help. With your monthly pledge of $1, you can interact with creators, suggest ideas for future posts, and enter exclusive swag giveaways!
Support us on Patreon