Harry and Draco's Iconic Moments
Harry Potter is filled with things that are forever going to be etched onto our respective chaotic, singular brain cells. From Snape in Augusta Longbottom's unusual fashion to Fred and George poking fun at Oliver Wood (don't get us started on when he nearly drowned himself in the bloody showers), the series has given us many things to cackle over and remember fondly.
But as with all things, there are some moments and interactions that are more iconic than the others – and Harry and Draco have some of the most iconic scenes in the entirety of Harry Potter. These are the top seven iconic moments of the Boy-Who-Lived and the Boy-Who-Was-A-Ferret.
1. The Rejected Handshake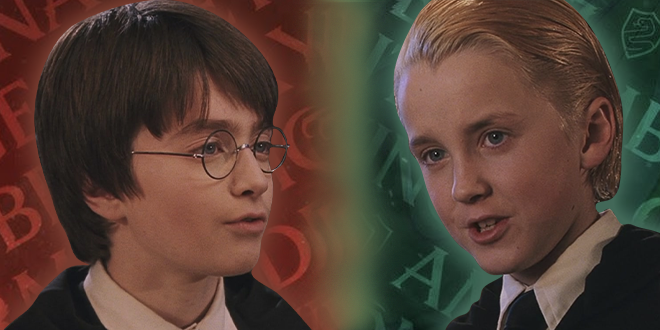 Harry had just found out about magic and gotten into one of the most renowned schools of witchcraft and wizardry, and one of the first few people he meets just so happens to be Draco Lucius Malfoy, the Slytherin Prince. And if that wasn't enough, he just had to reject the blond's offer of friendship and start a life-bloody-long rivalry… Yeah, this moment definitely deserves to be on the list.
2. Detention in the Forbidden Forest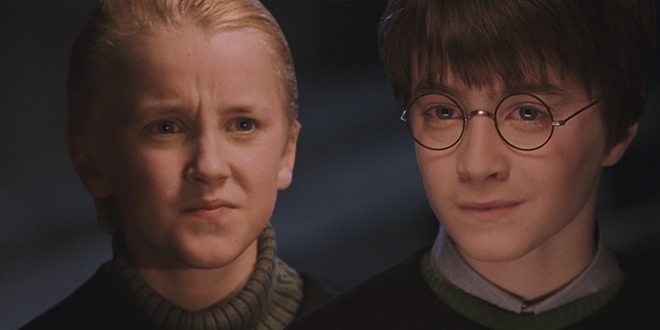 Aha! We just know that we weren't the only ones who burst into laughter when Harry and Draco were paired off to walk into the Forbidden Forest. From Harry's witty and sarcastic quips to Draco being frilly and terrified of even the smallest of sounds, this hilarious interaction was something that we just had to include! Oh, and did we mention how brilliant it was that Draco just abandoned Harry when they came across Quirrelmort?
3. Their First Quidditch Match Against Each Other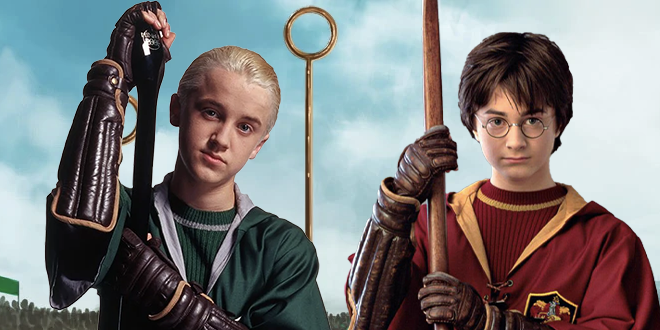 We don't know about you, but we practically choked when we found out that Draco was the new Seeker for the Slytherin Quidditch Team. Granted, he had his father buy him a spot on the team, but after seeing their match, we think Draco might actually be a good Seeker if he didn't spend all his time taunting Harry instead of trying to find the Snitch.
4. The Dueling Club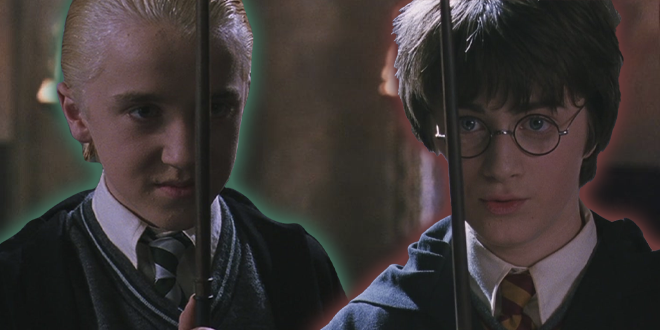 Harry Potter was many things when he was 12, but he was no duelist. However, was he so brave and impulsive that he usually toed the line of stupidity? Yes, and that's how we ended up with the iconic duel that had a flurry of spells and iconic quotes (we can already hear Draco drawling "Scared, Potter?"). And that's also how we found out that Harry's penchant for talking and befriending snakes was unusual – but does it even matter when you remember Harry's savage "You wish"?
5. Malfoy Turns into a Ferret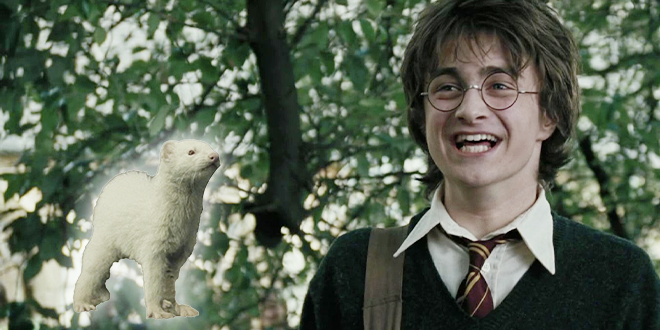 Barty Crouch, Jr. may be the very definition of a madman, but if there's one thing about him that we're grateful for, it's that he finally got Draco to shut his trap – by turning him into a ferret, no less! The slimy prat finally got what he deserved, and we think it's safe to say we enjoyed the sight as much as Harry did. *Sigh*, if only McGonagall hadn't intervened.
6. Sectumsempra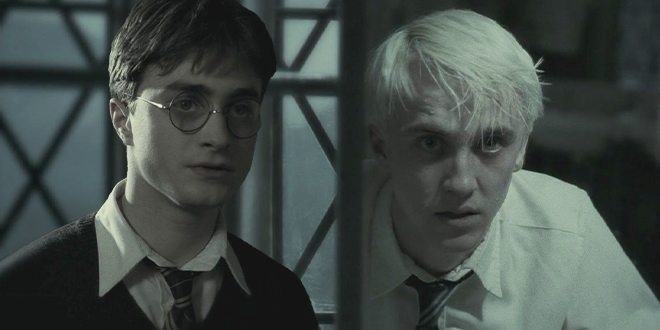 As Draco's chest heaves and he struggles to contain the sobs that wrack his frail frame, we're treated to the rare sight of the Malfoy heir's vulnerability – only for Harry to barge in, initiate a bloody duel with the blond, and decide that it's a brilliant time to test out Sectumsempra… Yeah, this definitely scarred (heh, get it?) both of them and us in the process.
7. Malfoy Manor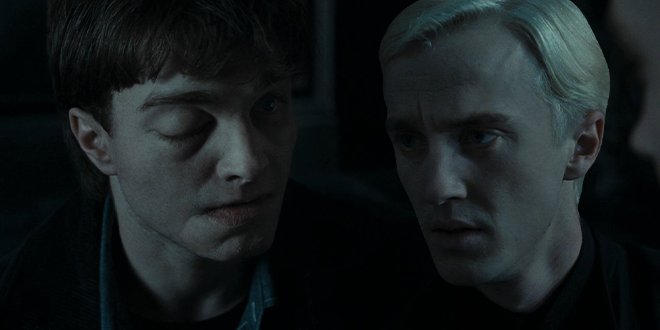 This moment has cemented itself as one of the most important catalysts in the series, and rightfully so. We see Draco finally growing a pair, and it's because of him that Harry and Co. manage to get away before Voldy swoops in and uses them for target practice. Phew, the war would've taken a very different turn if Draco had made a different choice.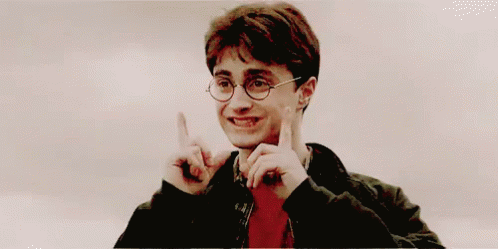 Whether you love or loathe the Potter/Malfoy interactions is up to you, but you've got to admit that their moments are nothing if not iconic. Let us know what your favorite Harry/Draco scenes are in the comments!
Want more posts like this one? MuggleNet is 99% volunteer-run, and we need your help. With your monthly pledge of $1, you can interact with creators, suggest ideas for future posts, and enter exclusive swag giveaways!
Support us on Patreon