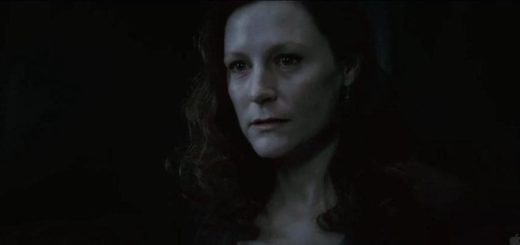 It's International Women's Day, so it's time to celebrate some "Harry Potter" women.

The new House editions of "Harry Potter and the Philosopher's Stone" used information from a fake J.K. Rowling tweet.
Join hosts Ariel, Eleanor, Megan, and Shannen for Episode 9 of "SpeakBeasty"! Delve into the history of famous Hufflepuffs, talk about women in the magical 1920s, and discuss some pretty adorable fantastic beasts!
Dear Professor Sprout, I am writing to you in desperation. I really like this girl at school and I want to make a good impression by presenting her with flowers, but I don't know which ones are her favorite. I know that some even have magical properties! Is there a plant or flower that is sure to win her affection? Sincerely, Chuck (in need of luck!)
Dear Professor Sprout, I just arrived at Hogwarts and I'm scared to walk outside except for going in between classes. My older brother says that there are man-eating plants and worse all over the place! And even a Willow tree that has killed people before. How can I enjoy the afternoon sunshine when there are bad plants lurking around in it? -Alex
Our fourth installment of the "Harry Potter" and "Divergent" series explores which characters from "Potter" would choose the peace and simplicity of Amity. Who would bleed over soil during their Choosing Ceremony?
Miriam Margolyes says she will always be Professor Sprout and talks about her approach to acting in a new interview.
Head on over to the Signature Shop Ltd. to pick up your very own photo of Professor Sprout signed by the one and only Miriam Margolyes! The offer is for a special discounted price for a pre-order of the exclusive autograph opportunity!
Miriam Margolyes, the actress who portrayed Professor Sprout in the "Harry Potter" films, recently gave money to help fund an Australian horror film entitled "The Babadook".