Choosing Chocolatey Recipes Every Day of the Week for Remus Lupin
Sometimes you just need some chocolate to get through the day. And sometimes you need chocolate to get through the week. So to help our favorite werewolf and chocolate-lover, we're sending a week's worth of our best chocolatey recipes to Remus Lupin. After all, he definitely deserves it.
Let's start the week with one of the classic wizarding chocolates – Chocolate Frogs. While we may not have the means to bring the magical version to life, this recipe is sure to brighten Remus' day – perhaps he'll be intrigued by this Muggle recipe. Whether it's the magical or Muggle version, this fun treat is sure to get you through a bad case of Mondayitis!
Who says you can't have fun with chocolate? Tuesday brings us a fun and decadent chocolate treat shaped into wizard hats. A long day of teaching deserves something fun for afternoon tea, and we've sent enough to cover the entire Hogwarts faculty. The look on Severus Snape's face when he receives his might even bring more enjoyment than the chocolate itself.
Who said that chocolate is simply a sweet treat? For Wednesday, we've got some fun savory pretzel wands. Perfect for snacking, this recipe proves that chocolate can be used in pretty much any way you can think of. Step aside, Fred and George, these trick wands are ones that you can eat!
This is one chocolatey delight where Remus is going to be glad that we're sending him a Muggle-made version and not the wizarding one! These Cockroach Clusters may look like they belong among their namesake on a Honeydukes shelf, but rest assured, they taste delicious.
Friday: A Slab of Honeydukes' Best
There have been more Dementor sightings in Hogsmeade today during a school outing. To help out, we've simply sent some Galleons so that Remus can grab some slabs of Honeydukes' best. After all, there's nothing better to soothe and calm after a run-in with Dementors than some chocolate.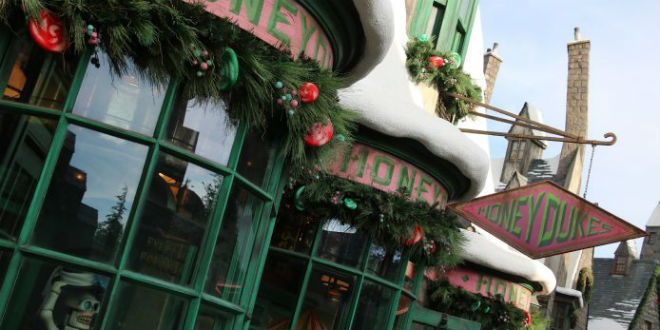 Friday night brought the full moon and Remus' monthly trial. But for Saturday morning, we knew just what to send him. After all, the best cure for aching bones and tiredness is a steaming mug of hot chocolate. Remus can simply lie back and relax with this cozy cup of decadence.
After a week's worth of chocolate, even Remus may have had his fill of it. Luckily, we knew just what to do and sent some wrapped packages of this delicious chocolate fudge – which are perfect for giving out as gifts. That way, Remus can spread a bit of joy around Hogwarts and bring some chocolate to his friends and students.
Chocolate has the power to soothe, emotionally heal, and bring joy. Whether it's a nice beverage or a perfect present, you'll find a chocolate treat for any occasion. So the next time the world is treating you roughly or you want to spread some joy around, look to one of these chocolate choices to brighten your week.
If you have any recipes (chocolate or otherwise) that our MuggleNet community would enjoy, be sure to submit them to Rosmerta's Recipes.
Want more posts like this one? MuggleNet is 99% volunteer-run, and we need your help. With your monthly pledge of $1, you can interact with creators, suggest ideas for future posts, and enter exclusive swag giveaways!
Support us on Patreon